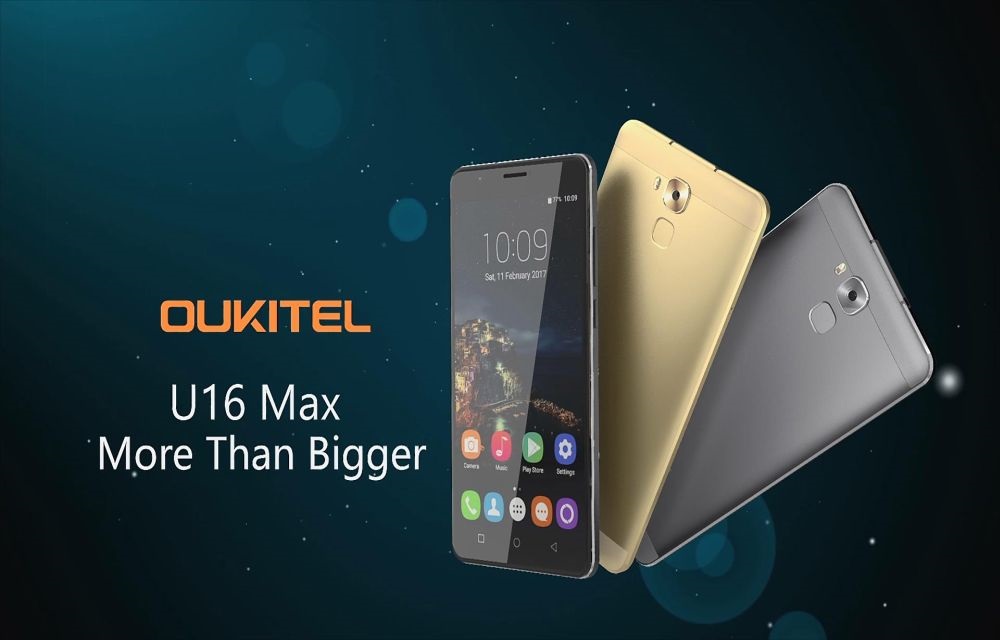 Oukitel launched the new model Oukitel U16 Max from the U series.  It is available in the Aliexpress now in an exclusive flash sale with reduced price. The Aliexpress flash sale is from March 28 to March 30. We have seen the various details of Oukitel U16 Max in the past weeks.
The specifications of Oukitel U16 Max confirmed once again. It has a 6.0-inch JDI display which made along with the LTPS technology. The screen resolution is 720 x 1280 pixels. This is the first smartphone with 6.0-inches from Oukitel. They are giving more importance to the same in their marketing. What we like in the display is it perfectly fits with the design.
The design of Oukitel U16 Max is really brilliant. The frameless screen adds more attraction to the design. On the bottom, three capacitive buttons are given for navigation. The fingerprint scanner mounted on the rear. If the resolution is 1080p, it would be a perfect mixture. But we have to admit the price factor. Adding more and more high grade specifications increases the price tag. For the budget price tag of Oukitel U16 Max, 720p resolution is acceptable.
Oukitel U16 Max adopts 3GB RAM, 32GB ROM and MediaTek 6753 Octa-core processor paired with Mali T720 GPU. These hardware configuration confirms that the Oukitel U16 Max is a pure mid-level smartphone. The 3GB RAM is a decent level for multitasking these days. The 32GB ROM is enough to store large media files including movies and games.
The cameras in the rear and front has 13MP with aperture f/2.0 and 5MP with aperture f/2.2. The OS running in the device is Android 7.0 Nougat. It is coming as pre-installed in the device. Lastly, the 4000mAh battery ensures long usage time.
In the Aliexpress store, Oukitel U16 Max is available in a flash sale with many offers including a chance to win screen protector and coupons. Take a look at the Aliexpress flash sale here.
To know more details about the Oukitel U16 Max – Check the official website here.