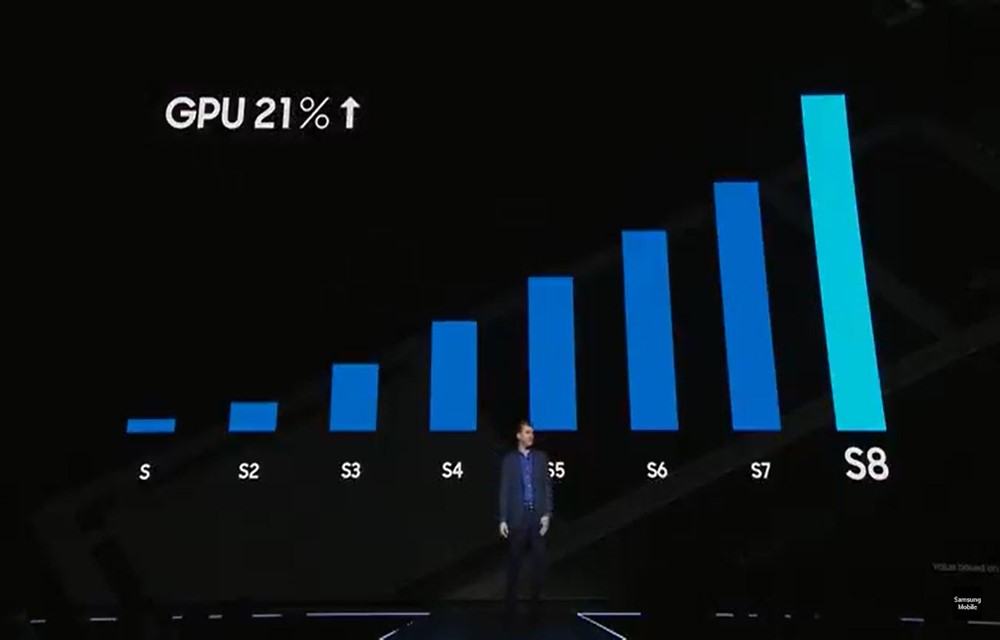 Samsung has launched Galaxy S8 and Galaxy S8+ smartphones at an event held in New York on March 29. In addition to the flagship smartphones, Samsung also launched DeX connector and Gear VR camera. In this article, we will examine the specifications of the Galaxy S8 and Galaxy S8+ smartphones.
Samsung Galaxy S8 features a 5.8-inch inch Quad HD+ Super AMOLED (2960 x 1440) display with a pixel density 570PPI alongside an aspect ratio of 18.5:9. The phone will have Snapdragon 835 processor in the US and Exynos 8885 in other regions. Moreover, the processor has been designed using 10nm manufacturing process.
Under the hood, both Galaxy S8 and Galaxy S8+ ships with 4GB RAM, 64GB UFS 2.1 expandable (up to 256 GB) internal storage, 12MP rear camera alongside 8MP front-facing snapper. The camera provides an aperture of f/1.7 with support for OIS. Moreover, both phones are protected against dust and water via IP68 technology.
While the Samsung Galaxy S8 offers 3000mAh battery, the big brother is equipped with a 3500mAh battery. You will be able to charge the phone quickly since the handsets provide support for fast charging via USB Type-C port. The handset accommodates nano sim. Hence, you cannot make use of the normal and Mini SIM cards.
The highlight of the Samsung Galaxy S8 is the integration of Bixby assistant, which will have an ability to respond to user's voice. According to Samsung, the newly launched AI-based assistant provides few unique qualities such as completeness, context awareness, and cognitive tolerance.
As soon as Bixby recognizes an object, the assistant will provide contextual information such as the web and other related data accurately. As expected, Samsung has provided a dedicated button for activating Bixby assistant.
To recall, Apple had eliminated the Lightning port connector in iPhone 7 and iPhone 7 Plus. However, the company has retained the traditional headphone port in the Galaxy S8 series. Furthermore, the handsets provide Iris scanner, which enables you to unlock the phone quickly.
Samsung has integrated Android 7.0 Nougat out of the box. Hence, you will be able to test drive all the latest features of the Android platform. According to Samsung, you will be able to browse the web faster because of the integration of MIMO module.
Samsung DeX will work similar to that of Microsoft Continuum. You will be able to establish connectivity with a big display using the provided dock. It remains to be seen as to when Samsung will launch the new handsets in India.
You can pre-order the handsets from March 30 in the US. Based on reports, you can buy Galaxy S8 for $750 and the Galaxy S8+ for $850. The phones will be globally available on April 21.