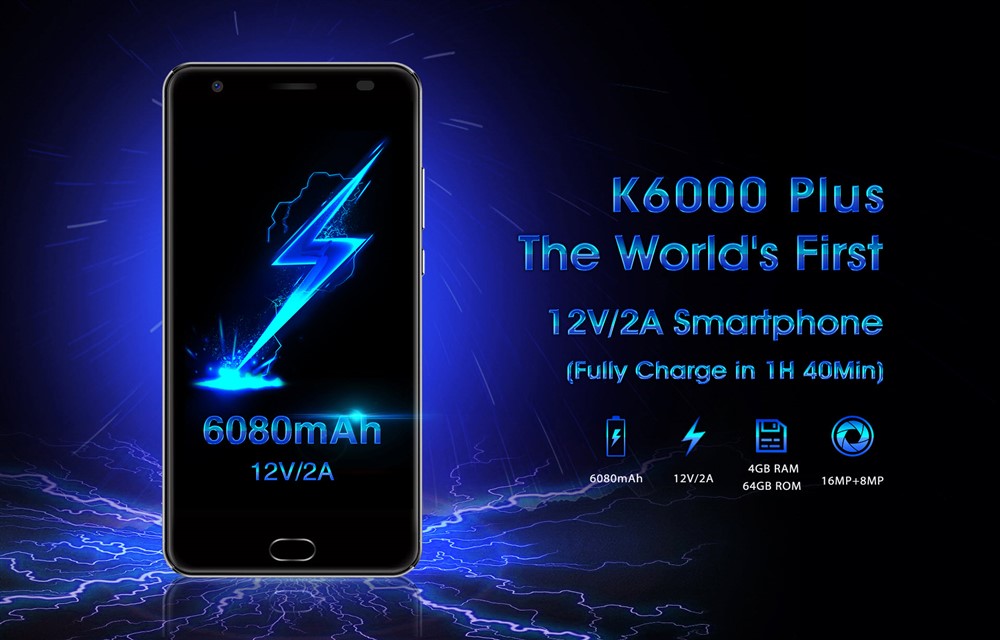 OUKITEL K6000 Plus will be officially available for pre-order from April 5 at $179.99. According to sources, the upcoming K6000 Plus will feature a massive 6080mAh battery. Moreover, the phone will ship with a super-fast 12V/2A charger, which enables you to quickly charge in less than 100 minutes.
Based on the available information, the 12V/2A charger included with OUKITEL K6000 Plus will be able to charge the 6080mAh battery in just 100 minutes. To demonstrate the real power of the battery, OUKITEL has released a video, which makes use of the K6000 Plus with three different chargers. The company has showcased the time required for charging the device with 5V/2A, 9V/2A, and 12V/2A charger.
If you watch the video, you will know the fact that the 12V/2A charger has the power to charge the phone two times faster than the traditional 5V/2A charger. Even though 9V/2A charger is quick, it will not be as quick as a 12V charger. The test conducted by the company revealed that K6000 Plus was able to charge 100 percent within one hour and 39 minutes using the powerful 12V charger.
OUKITEL has charged the devices using a single power strip. While two handsets were white in color, the middle handset bears a black color. After 40 minutes of charging, the video shows the battery percentage followed by after 60 and 80 minutes respectively. We can spot that the 12V charger is quicker than the other two chargers. After 100 minutes, the stopwatch on the phone reads 1:29.43.
Towards the end of the video, you will be able to view a progress chart which shows the activities starting from five minutes of charging.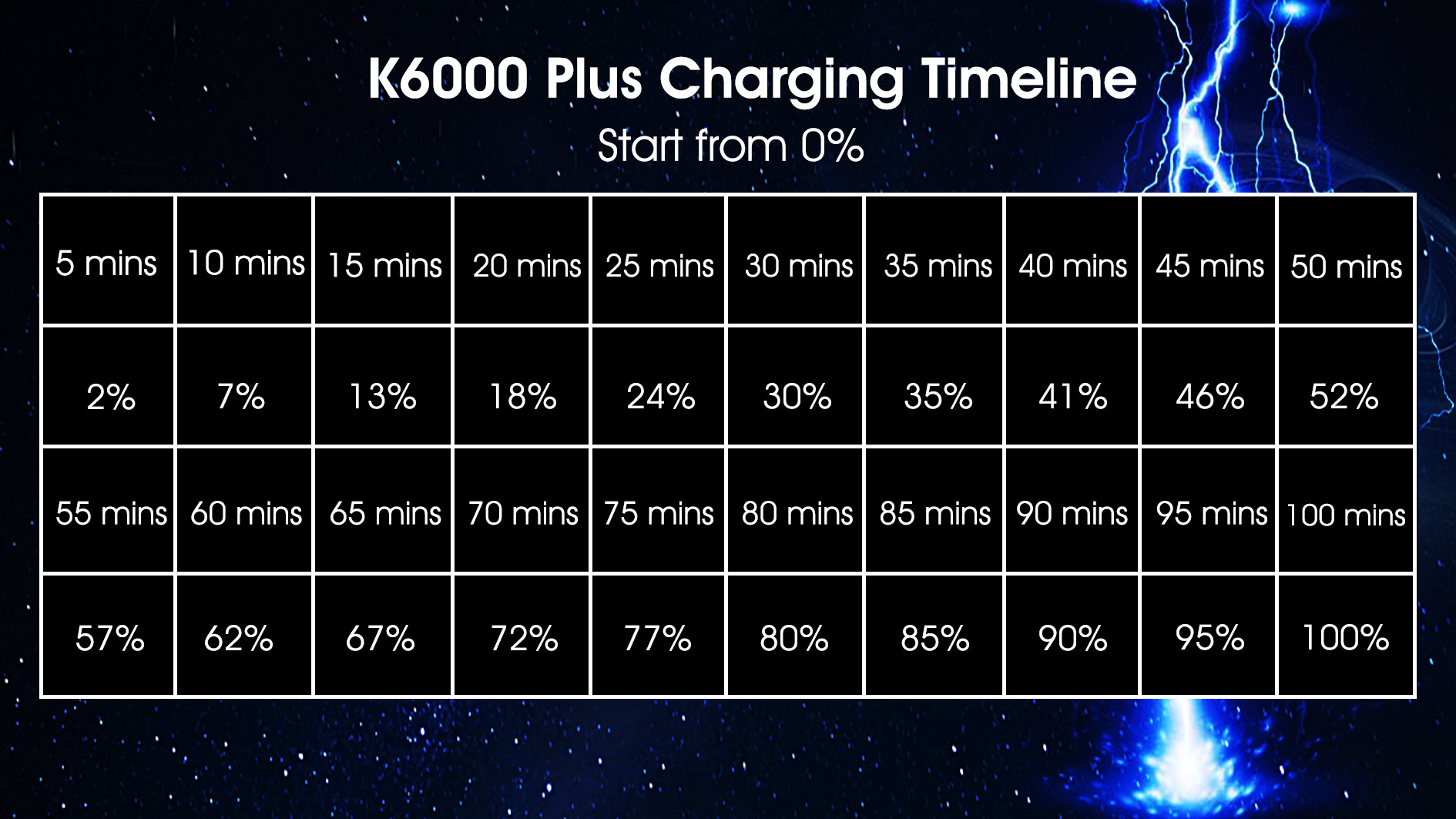 You will also view a charging graph using which you can decipher the readings clearly. If you watch the video, you will clearly know the progress of each stage clearly. Hence, the video will help you to decide whether you should purchase the handset or not.
OUKITEL K6000 Plus features a 5.5-inch FHD AUO display, MT6750T processor, 4GB RAM, 64GB expandable storage, 16MP rear camera, 8MP front-facing shooter alongside a fingerprint scanner on the front. You can purchase the phone from April 5 for $179.99 instead of the retail price of $209.99 with surprise gifts.