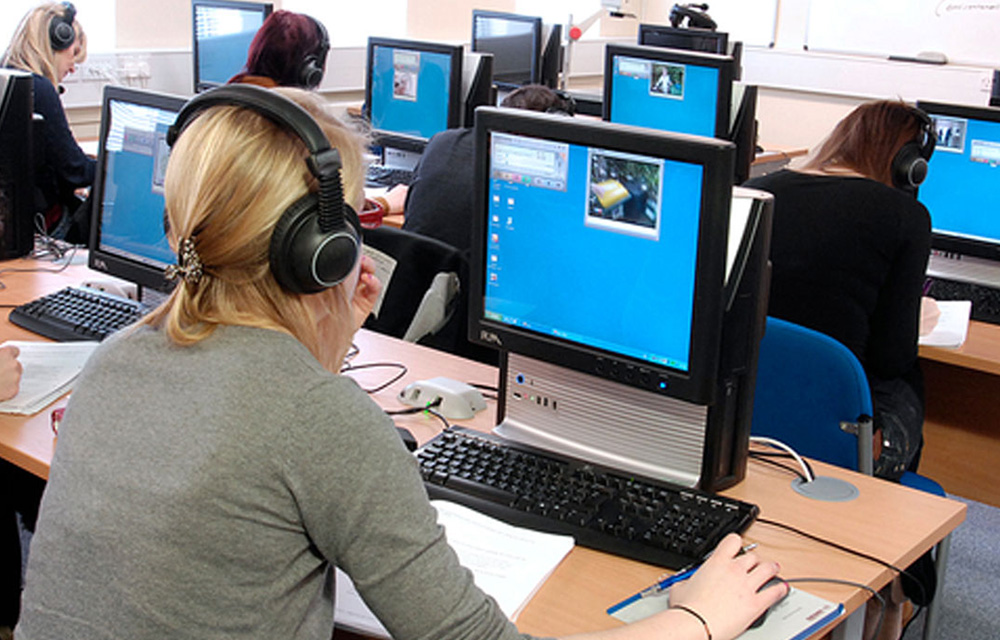 These days there is very little human interaction and communication without the conduit of technology such as laptops, tablet devices, and smartphones. In many ways, technology has been very helpful in making communication faster and more efficient as in the case of translation and interpreting technology.
Both these forms of technology empower businesses and organizations with the language proficiency and flexibility needed to serve a larger demographic, yielding better results. Let's take a more in-depth look at the strides made in both interpreting and translation software over the years, and how these two forms of technology feed off each other to effortlessly unite people from across different cultures and nations.
Translation Technology
Translation technology has revolutionized the way in which we communicate while transforming the role of translators in modern day society to a more facilitative one. These technologies come in two forms: Translation Memory Software and Machine Translation.
With a Machine Translation, you can automatically translate written text from one language to another without the conduit of a human translator. This is usually an internet-based tool and can be quite unreliable because it provides a direct and broad translation without taking into consideration the little nuances that distinguish one language from another.
On the other hand, Translation Memory Software stores translated text in a format that includes both the original language and target language. Translators use this software as a written record of all previously translated words, sentences and phrases so that they can use it as a reference when having to translate those words again. This is a very reliable form of translation because it is constantly reviewed by the human translator to ensure efficacy in context and syntax with every scenario.
Advances
Some of the most notable improvements in translation technology include digital infrared technology which delivers distortion free sound, the ability to connect visual content to enhance translation abilities in conference settings, as well as the development of multifunctional devices that come with a microphone and both interpretation and voting features.
You can also transform your device into a translation receiver through specialized apps because translators can now use iOS or Android software to directly deliver translated content to conference attendees.
On the other hand, remote interpretation makes it possible to attend conferences, hold meetings and case-sensitive briefing sessions without the need of a human interpreter. Now, instead of physically attending a conference, members can use specialized Video Remote Interpreting software to hold important multicultural gatherings while ensuring that all invitees are able to participate.
On the downside, most translation tools fail to offer customized translation that adapts and caters to the special features found in each language, from sub-sentence to morphological level. However, with the growing collaboration between translation technology and human users, it shouldn't be long before advances are made to create an intuitive but malleable tool that translators can use to serve their unique needs.
Translation Versus Interpreting
Although similar, translation and interpreting are two distinct fields that each require a different set of skills, linguistic knowledge and training. One of the most notable differences is the fact that translation happens via written text whereas interpreting occurs through oral elucidation.
Translators also differ from interpreters in terms of the skill set they provide. A translator is highly skilled at achieving excellent writing proficiency of the target language, incorporating knowledge from relevant reference materials, dictionaries and the cultural context of the target language.
On the other hand, an interpreter is required to provide an on-the-spot oral interpretation from the source language to the target language, and vice versa. This obviously requires one to be an astute listener, have refined public speaking ability, as well as a quick memory.
Artificial Intelligence
Another notable enhancement in translation and interpreting services is that of Artificial Intelligence (AI). AI is the replication of typically human behaviors by machines and computers. For example, Google Translate has been recently upgraded to include a more intuitive and humane approach through its Neural Machine Translation (NMT) feature. The software uses neural nets to make better generalizations from provided data while reducing translation errors by up to 60%.
Basically, instead of translating based on words and phrases, NMT is able to employ long short-term memory, much like a human being, to analyze and memorize an entire sentence so that it can provide a more accurate translation.
However, apart from basic communications, there is still much value in face-to-face interpretations. Professional human interpreters provide additional skills such as understanding the context, tone of voice, appropriate placing of words and colloquialisms.
They also have the ability to use instinct and intuition to decode body language and gestures that make for smoother intercultural communication which is useful in international conference scenarios. As for now, AI is unable to replicate such complex behaviors. Perhaps in 5 more years or so, AI technology will evolve in that direction but for now, it definitely won't be replacing human interpreters.
Conclusion
While technology continues to make great strides towards providing easier and more convenient communication, there are certain aspects of human interaction that just cannot be replaced. Interpreter services will remain relevant in the new age of global trading due to the human ability to decode nuances and special features in language that machines are yet unable to interpret. Delivery, tone, body language and context are all very essential aspects of communication that place human interpreters at the leading edge of their field.