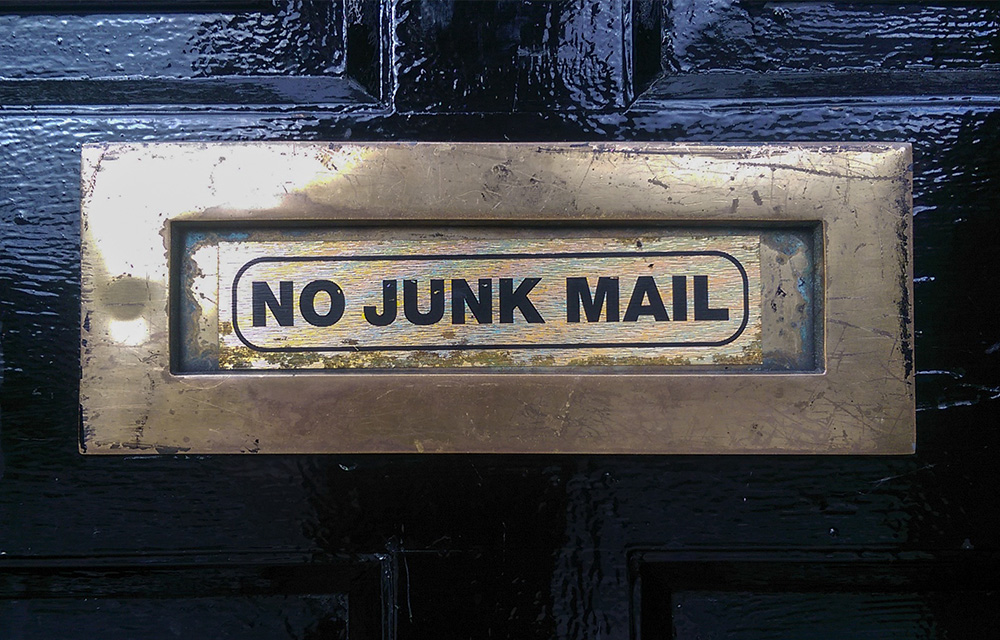 Spam has been one of the less edifying aspects of the internet age since the birth of email. At best it can be an inconvenience, like that junk mail and piles of takeaway menus that will pile up in your letter box given half a chance. At worst, it can be malicious, containing viruses or attempts to obtain personal information and scam you.
Some people think that spam is less of a problem today than it was years ago, but in reality, this is just a testament to the fact that spam filters manage to keep most of it at bay. Yet like every aspect of internet technology, keeping on top of spam is a moving target, as the spammers and scammers keep finding new ways to circumvent the system.
If you are experiencing problems with spam, either with more of it appearing or with genuine emails being wrongly sent to the spam folder, there are a few measures you might want to consider. Let's take a look.
Change your email provider
All the main email providers, such as Hotmail and Yahoo, have inbuilt spam filters, although it is fair to say that some are more effective than others. Gmail is now by far the most popular email provider, with more than a billion users. It also has more effective spam filters than its main rivals.
That is not to say that it is perfect. The main complaint that users have is that the spam filter can be a little over-zealous in what it considers to be spam. So if you do decide to go down this route, make a habit of checking your spam folder regularly, and if there is anything important in there, mark it as "not spam" so that you will get it delivered to your inbox in future.
Invest in the latest spam filter technology
There is truth in the saying that you get what you pay for, and given that it is a freeware service, it seems harsh to criticise Gmail too much. However, there is superior spam filtering technology out there, and many users are choosing to stop email spam with everycloudtech.com. Given that you have the opportunity to "try before you buy" with a free trial, there is really no downside to giving it a go, and the fact that more than 7,000 organizations have chosen to take this option tells its own story.
The product uses the latest machine learning technology to understand what is, and is not, spam and uses a process of continuous re-evaluation to become more and more efficient.
Don't advertise your address
If you decide to transfer to a new email address, you will notice how calm and quiet it is – at least at first. The best way to keep it like that is not to tell anyone about it, but of course, that is impractical. You can, however, take some simple precautions to reduce the likelihood of it reaching the spammers.
In particular, avoid posting your email address online, where anyone can harvest it, and think carefully about whether or not to opt-in to email correspondence from companies you deal with. If you genuinely want to be kept up to date on their products and services, that's fine. If not, always opt out.