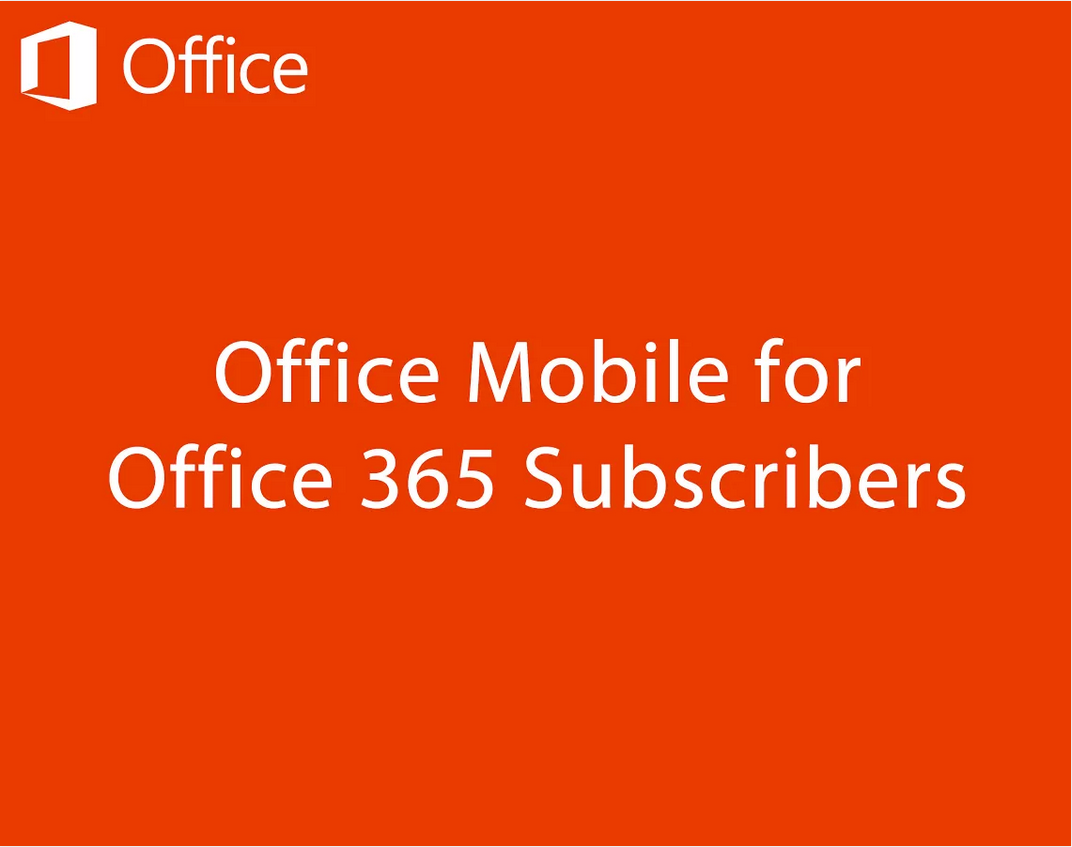 Microsoft Has Just Released Office Mobile For Office 365 Android App. Last month Office Mobile for Office 365 for iOS launched. You can use Word, Excel, and PowerPoint document creation directly on your Android. The app works by linking with a SkyDrive or SharePoint account and regularly synchronizes across devices.
To use this app, you need an Android 4.0+ phone and Office 365 subscription, not tablet which is strange, normally people prefer big screen for editing, it is a strange decision made by Microsoft.
---
Updated…
Microsoft Has Just Released Office Mobile for Office 365 Android App
Microsoft has just released the Office Mobile 365 app for android. This comes a month after the same suite of apps was released on the IOS platform. This app suite has been made for users of smartphones and not tablets. Tablet users are recommended to use the Office Web apps or the suite designed for them.
Office Mobile for Office 365 Android App Explained
Office mobile is meant to offer users a chance to edit their documents while on the go. It has to be mentioned that there are some limitations for those that'd like to get the suite of apps. To begin with, the app is available only for users in the United States.
On top of that, you need a subscription with the Office 365 app in order to use it. Although, it should be pointed out that you get a 30-day free trial when you get the app. If you're looking to get a subscription, you'll need to go to www.office.com as you can't buy one from the app.
The Capabilities of the Android Version
Office 365 allows you to edit documents on your phone and sync them with sky drive. It's important to note that you get basic editing features with the free trial. You can enjoy features like 1TB of storage space on OneDrive, the ability to track and review changes when editing, creating custom headers and footers on each page and many more when you go for a premium subscription.
You can do so much with the app as it has support for word, excel and power point documents. Charts, animations, Smart Art graphics, Shapes and comments are all supported in this suite of apps. You also don't need to worry about the flow of the documents as they'll look good on the phone.
The documents are also well formatted, so they'll still look great on the Pc as they did on the phone. Some of the features you'll enjoy are such as resume reading. This feature takes you to the point in the document that you edited last.
In addition, you also have the recent documents tab. This feature shows you the documents that you viewed when using the apps. You can also share documents straight from your phone once you're done editing them.
What You Will Need
Office Mobile for Office 365 can work on phones with Android 4.0+. Again, it works on phones and not tablets.  You'll also need at least 1GB of RAM on your phone and a Microsoft account. If you don't have one, you'll need to register and get an account.
Conclusion
The idea and concept of the apps are great. The layout is somewhat similar to the desktop versions, so it won't be a problem for regular users of the software. The fact that the suite of apps is synced to the drive is also awesome as this means that users can access their documents anytime, anywhere when on a desktop.
The basic editing features are also great as you can make changes on your document while on the move. This will ease work for many people. Microsoft have definitely played their cards right, we can only hope that they can release it for more countries in the not so distant future.