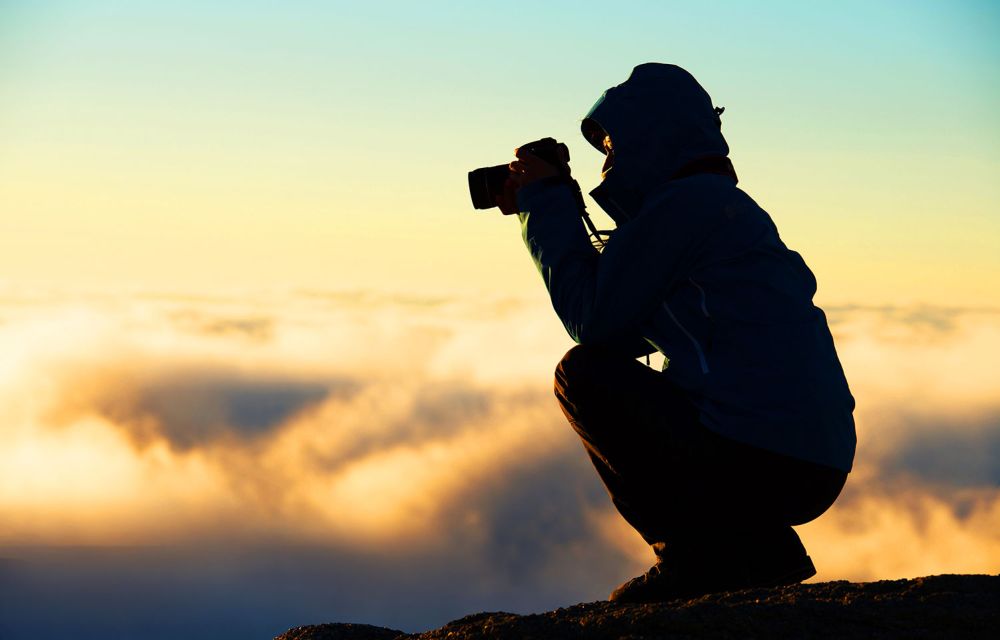 There are so many DSLR cameras's available in the market. When you buy a new camera, it comes with some bundled packages like a camera bag, charger, cleaning sets, SD Cards, extra battery and some times a lens. For a DSLR, the accessories need is unlimited.
Accessories cover a broad range of things ranging from tripods, filters, lens and flashes. We've picked some of the best common DSLR accessories.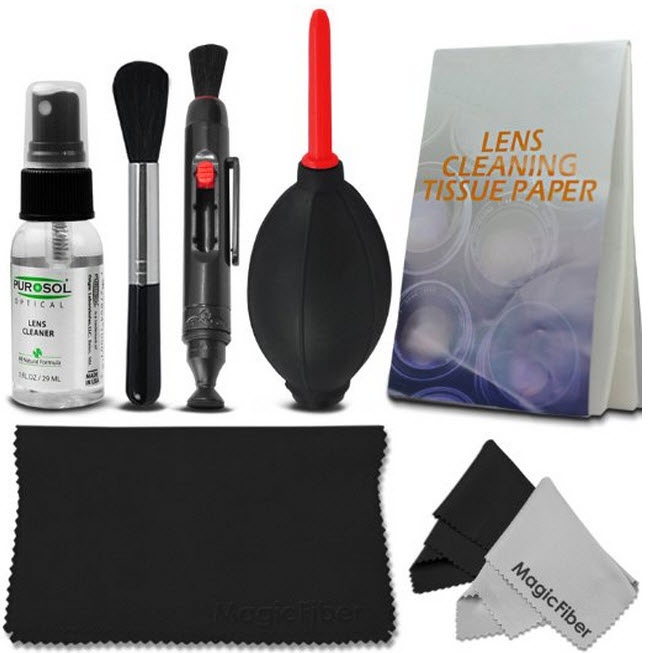 Kit includes Purosol All Natural Lens Cleaner 1 oz. Bottle + Lens Cleaning Pen + Lens Brush + Air Blower Cleaner + 50 Sheets Lens Tissue Paper + 3 Pack Oversize and Original Premium MagicFiber Microfibers Cleaning Cloths
Purosol Lens Cleaner Made of organic plant extracts, 100% solvent free, hypoallergenic & non-toxic.
Safe for use on all sensitive optical surfaces including lenses and LCD screens.
Extremely fine MagicFiber Microfiber leaves zero scratches, streaks or marks. Safe for all lenses.
Buy Professional Cleaning Set for DSLR Cameras.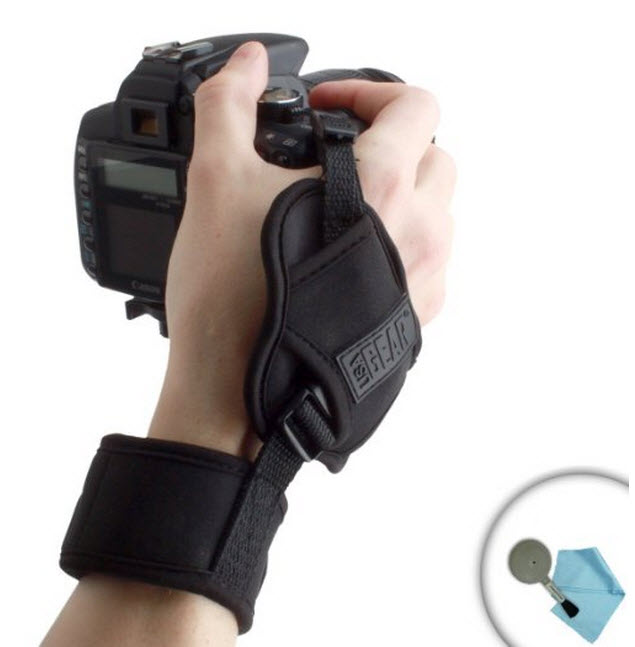 The USA Gear DualGRIP Steady Shot wrist strap gives you piece of mind to shoot without worry. It allows you to break free from the discomfort of a neck strap and use your camera freely as it was intended. It uses quick-release Velcro on the wrist strap to prevent accidental drops and provide extra hand support, allowing you to take smoother, less blurry photos. With the added stabilization from your strap, you can easily and safely shoot above crowds or quick-moving objects.
Price: $14.99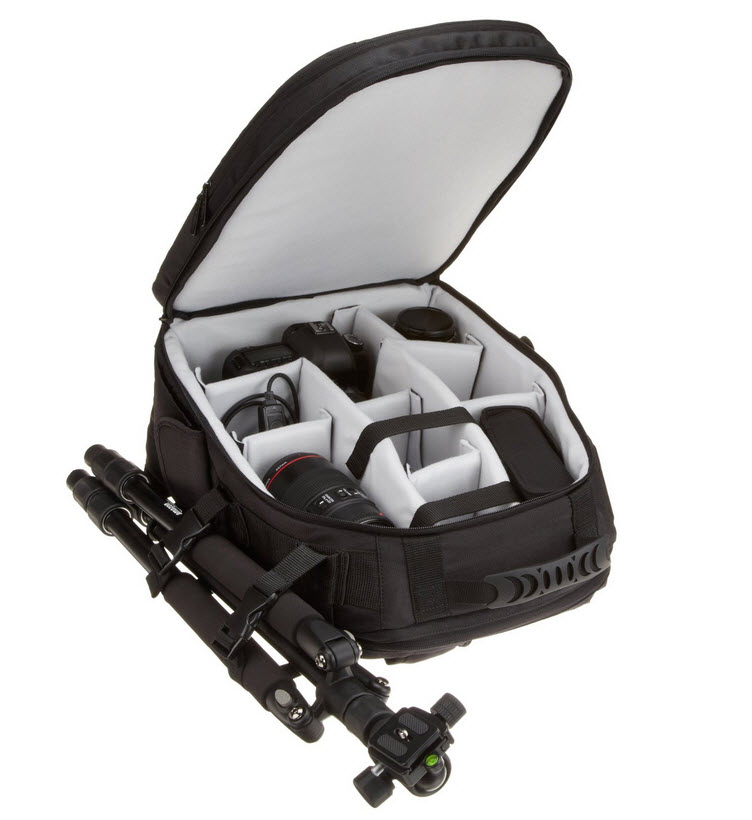 The AmazonBasics DSLR and Laptop Backpack was designed to hold your photo and editing tools while on the move. The backpack features a customizable interior to hold and protect 2 SLR camera bodies, 3-4 lenses, 17-inch laptop, and additional smaller accessories.
Price: $44.99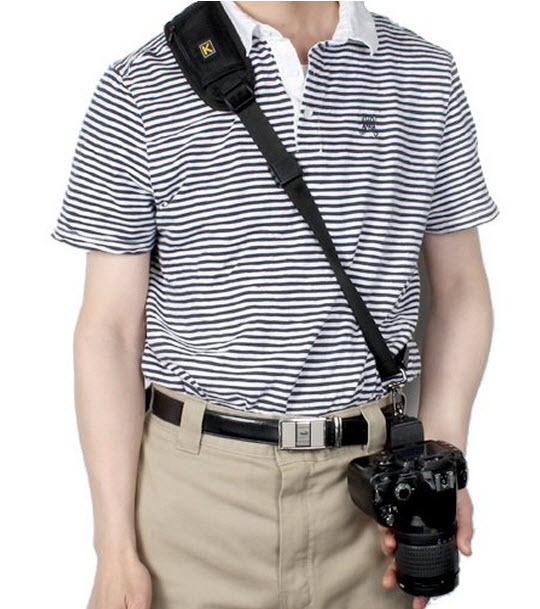 This CowboyStudio Camera Strap constructed of ballistic nylon for extreme durability, design for outdoor photo shooting job, it can protect your camera Lens when you are travelling and when you go for your shot outdoor. It fits most of the SLR camera on the market. There is a tripod quick-release plate with 1/4″ thread for connecting the camera to any device with 1/4″ screw.
Price: $11.29
Buy CowboyStudio Camera Sling Belt Strap.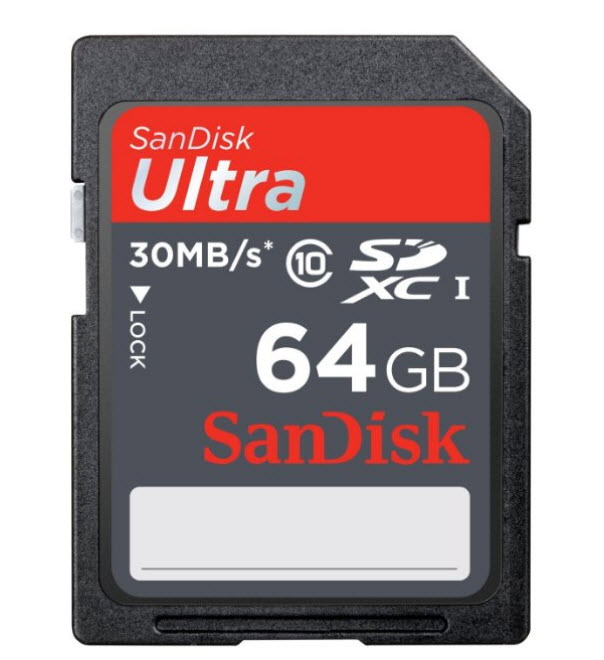 Take advantage of your point-and-shoot digital camera or camcorder with the SanDisk Ultra SDXC UHS-1 Memory Card. An ideal choice for recording Full HD video (1080p), the card delivers Class 10 performance and fast transfer speeds. You'll spend less time waiting for photos to download and more time capturing memories. And thanks to the memory card's 64 GB of storage space, you can keep your camera rolling without having to switch to another card.
Price: $45.56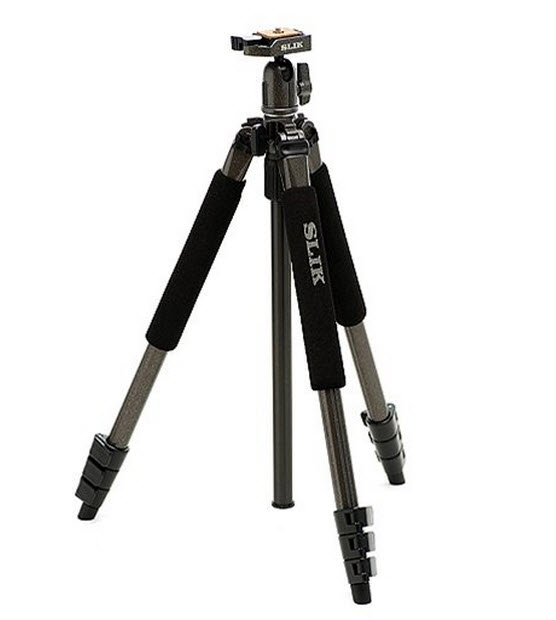 Designed to travel, the SPRINT PRO II is a compact tripod with 4 legs sections to collapse down to less than 19 inches and weighs just under 2 lbs. An updated version of the popular SLIK SPRINT PRO series the new SPRINT PRO II has padded leg wraps for more comfortable carrying. The new tripod also has a new SLIK SBH-100DQ all-metal compact ball head with quick release system for faster, easier mounting of a camera.
Price: $89.95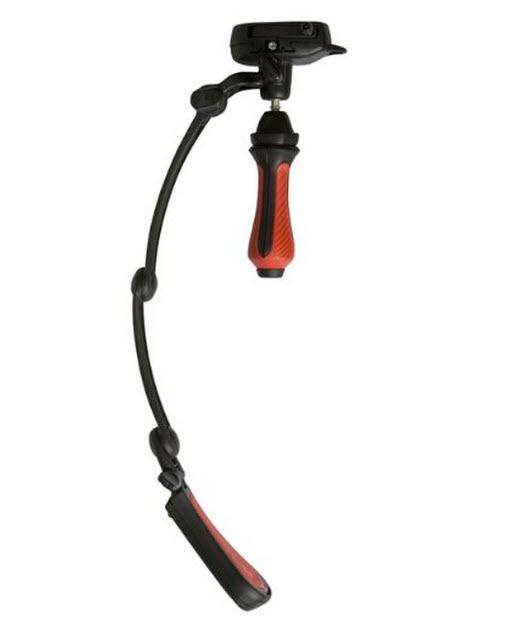 Bogen Manfrotto MODOSTEADY: a unique innovative-designed, ergonomic, multifunction stabilisation system for lightweight camcorders. A "three-in-one" product: 1. A shoulder support. Its bi-injected foot can be used as shoulder pod so that the MODOSTEADY becomes an extension of the body. 2. A camcorder is counterbalancing stabilizer, the counterbalancing stabilizer needs to be set to find the proper counterbalance position and weight, considering the weight and the centre of gravity of the camcorder.
Price: $111.95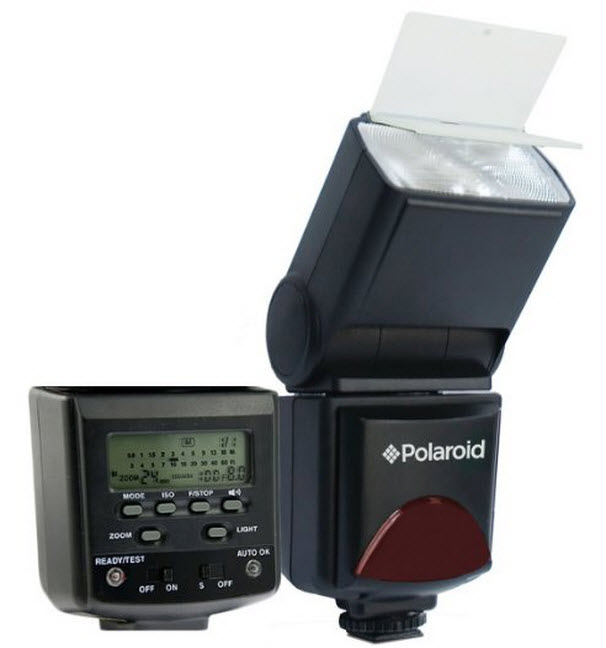 The Polaroid PL144 Shoe Mount Flash is an economical full-TTL enabled flash with support for digital SLR cameras. It features a powerful Guide Number of 148'/45 m at 85mm position and features a power zoom flash head that covers a focal range from 24mm to 85mm.The flash includes a built-in slave function which allows it to be positioned off-camera and triggered by any second flash. You can also manually adjust the power level of the flash output from full-power down to 1/16th. It is the perfect economical all-purpose flash for any digital or 35mm SLR shooter.
Price: $129.99
Buy Polaroid PL-144AZ Power Zoom Flashgun.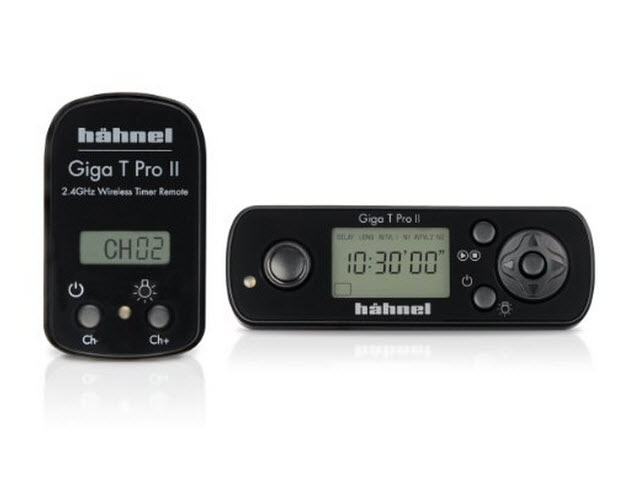 Hahnel Giga T Pro 2.4GHz Wireless Timer Remote is very useful for most shooting situations. It comes with LCD screen which is very handy at night shootings. It is available for Canon, Nikon, and Sony; here we are attaching the links for Canon and Nikon.
Price: $95.00
Buy Hahnel Giga T Pro 2.4GHz Wireless Timer Remote for Canon.
Buy Hahnel Giga T Pro 2.4GHz Wireless Timer Remote for Nikon.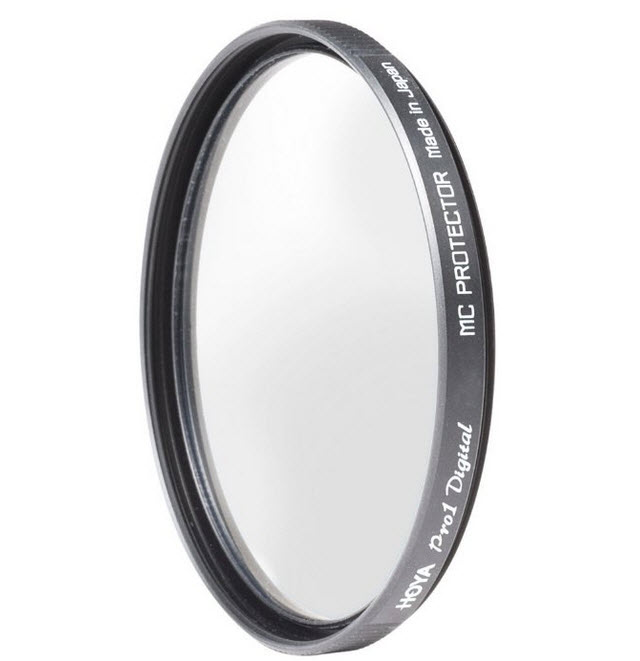 HOYA DIGITAL PRO1 77MM PROTECTOR This is the ultimate in clear filters. It will not affect the color balance or performance of your lenses in the slightest. However, constant use will protect your valued lenses from expensive front element damage which could be caused by dirt, knocks or scratches.
Price: $59.99
Buy Hoya 77mm DMC PRO1 Clear Protector Digital Filter.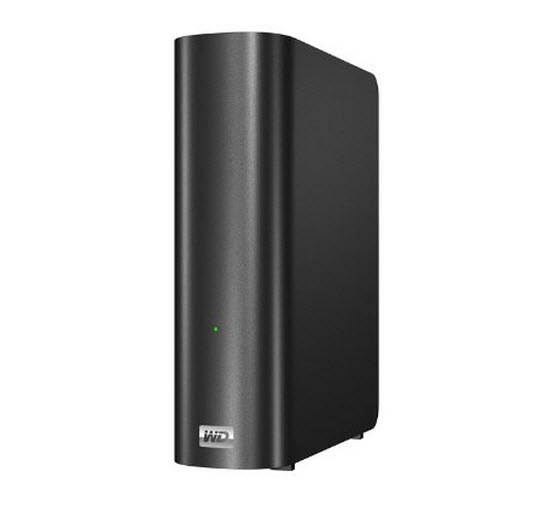 Connect this powerful drive to your wireless router for shared storage on your home network that you can access within and outside the home. Share files with Mac computers and PCs, stream media to your television through your DLNA™-enabled devices, and access files remotely with the WD 2go app and website. This is suitable to store pure RAW images and full HD videos from DSLR.
Price: $114.80
Buy WD My Book Live 1TB Personal Cloud Storage NAS.