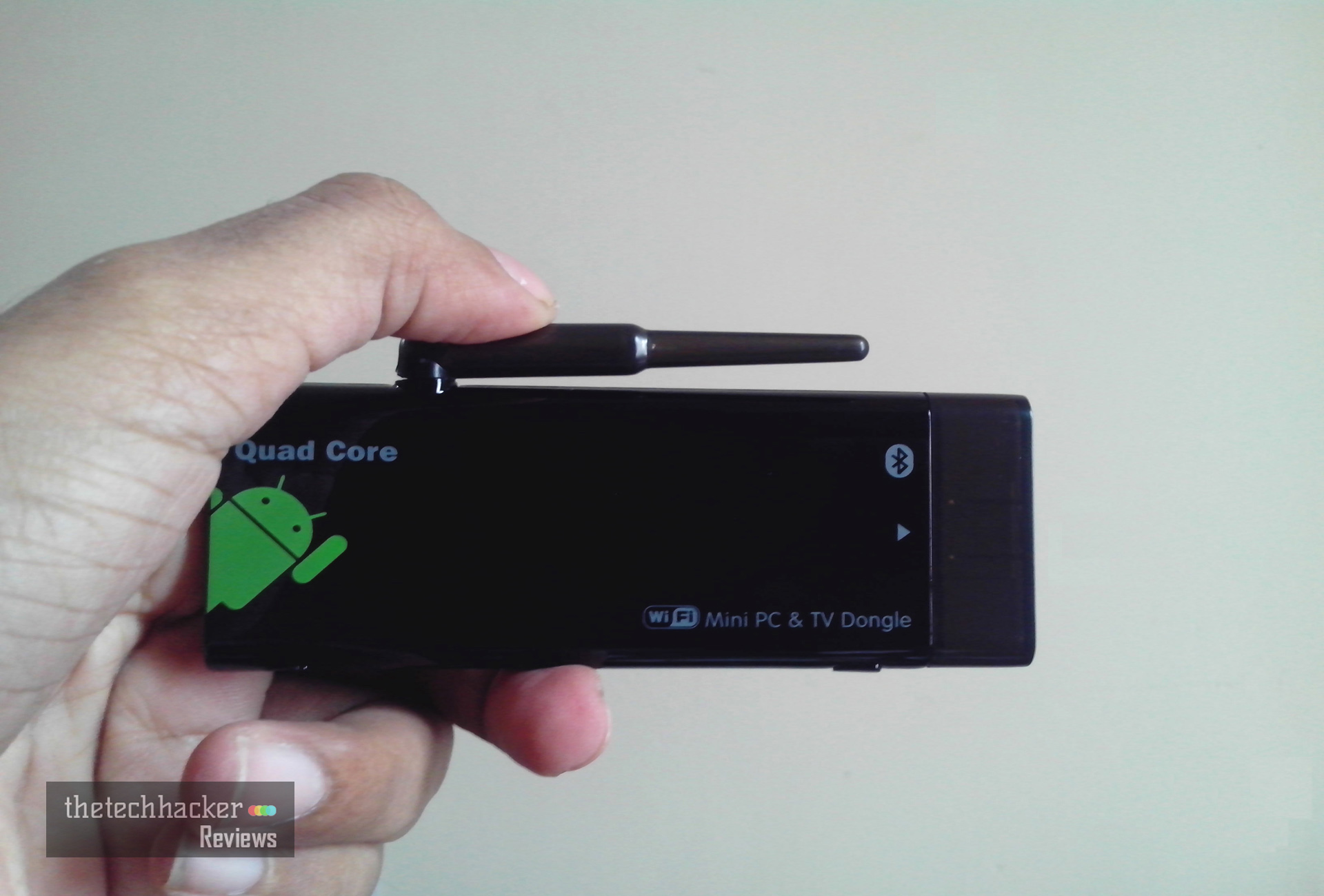 Easysmart MiniPC is an HDMI dongle with all the requisite characteristics like Wifi, Bluetooth, Android Jelly Bean and design invites you to use it like a Google Chromecast alternative.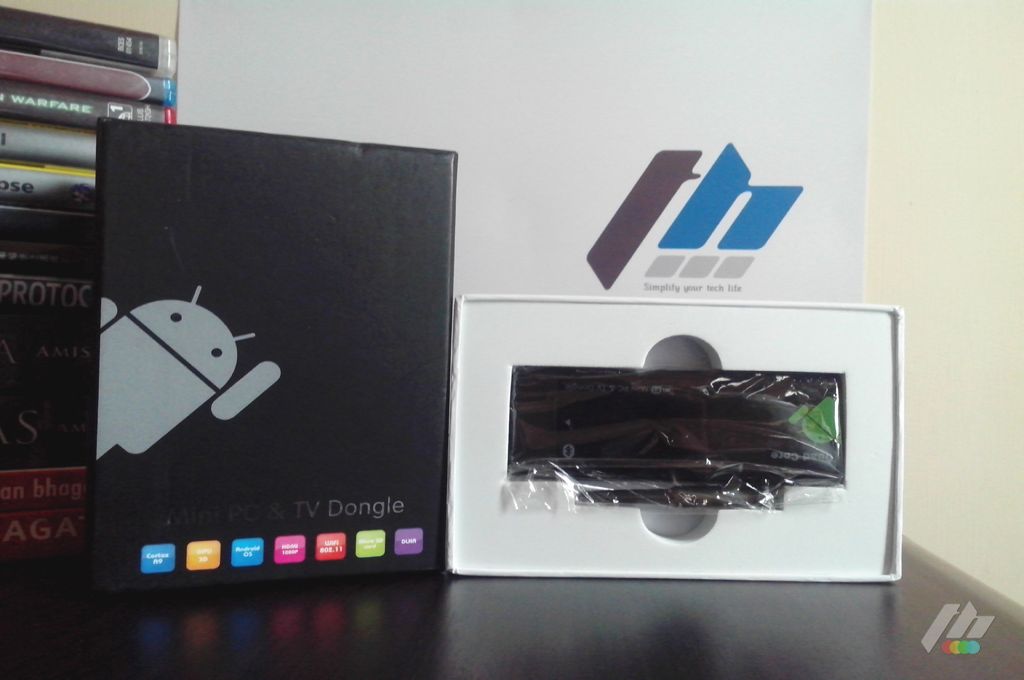 Easysmart supports all major features included in Android Jelly Bean OS. It is very convenient to carry all your documents, movies, videos and music on the go. When you are on a vacation you can carry this dongle with you and can be plugged in in hotel room TV. It is very useful an convenient to check email browse internet on a big screen television.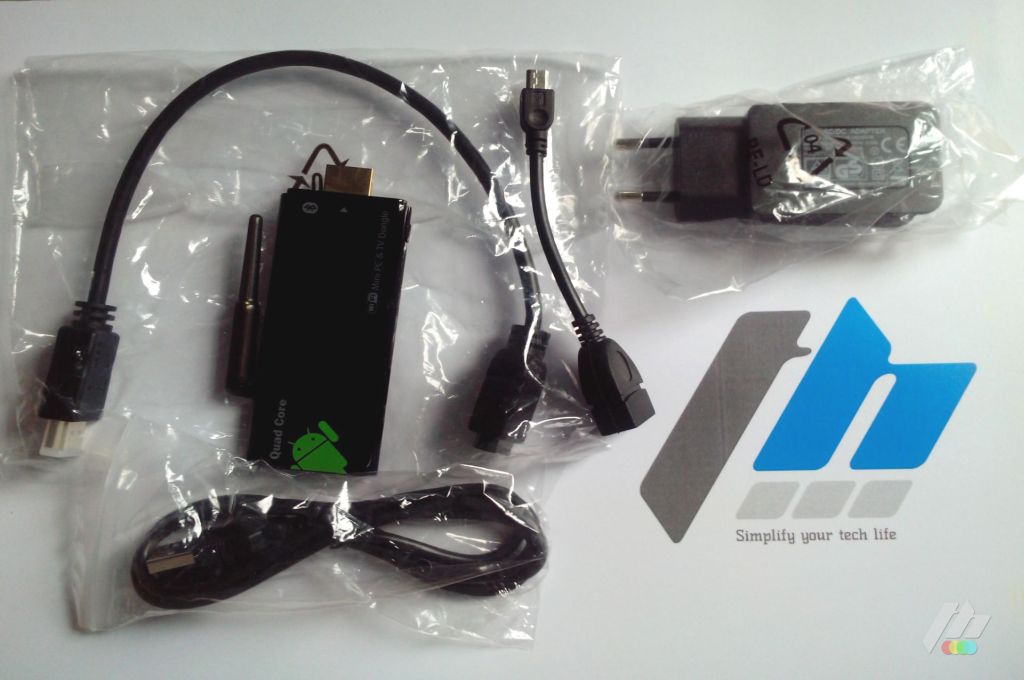 How to Setup
Connecting dongle to HDTV is very simple process.
Turn on the TV or Monitor and change the video output option to HDMI.
Connect the dongle to the HDMI port of your TV or Monitor.
Connect the power adapter to the dongle and switch on the power.
After switching on the power the device starts and LED light blinks.
After some time the dongle boot up and Home screen appears on TV or Monitor.
Home Screen and User Interface
Home Screen resemblances as a big Android tablet mirrored on TV or Monitor. Easysmart customized the Home screen with a Wooden background and customizable icons set. You can connect any wired mouse or wireless Keyboard and mouse combo with 2.4Ghz to operate the dongle.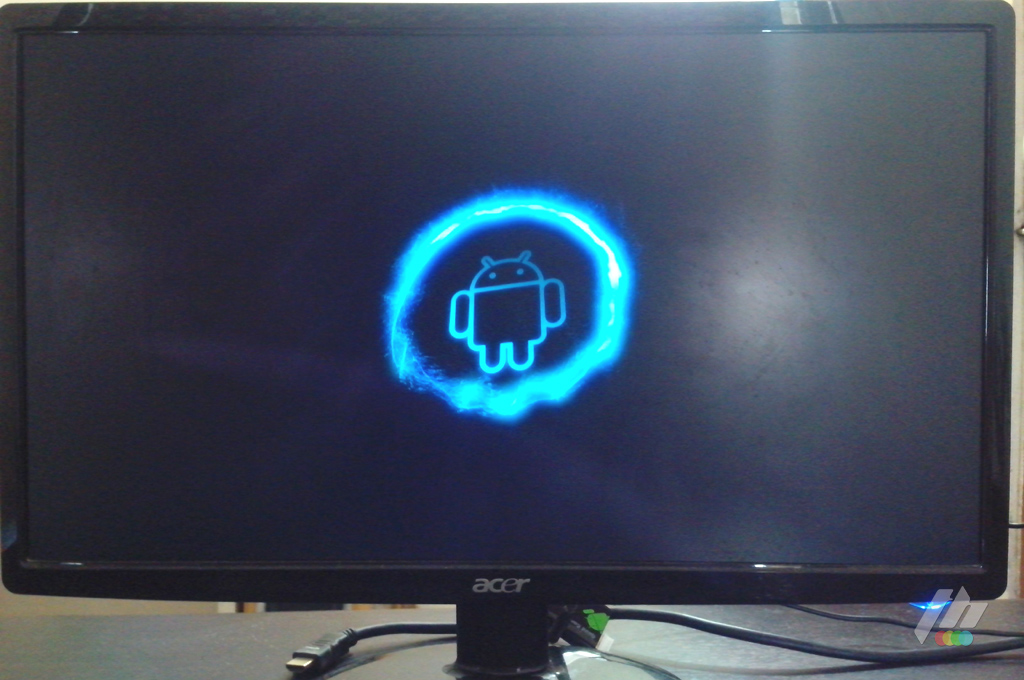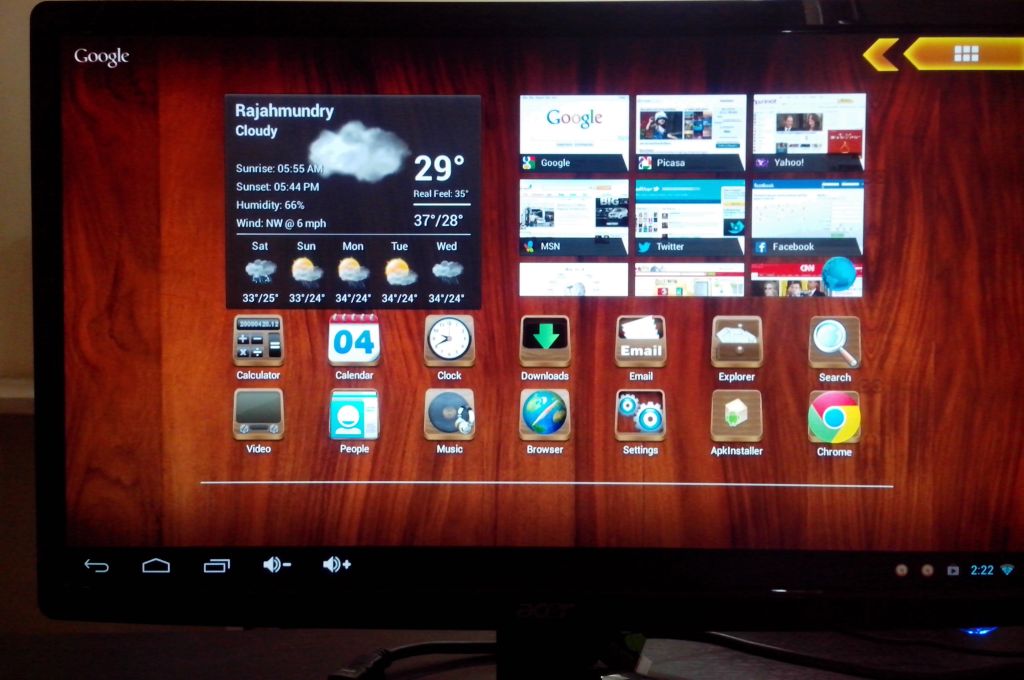 It don't need any introduction to how to operate and install apps, every Android user can easily navigate the MinPC. In order to install apps you need to add your Google Account. You can adjust the display scaling options and screen resolutions using Settings menu.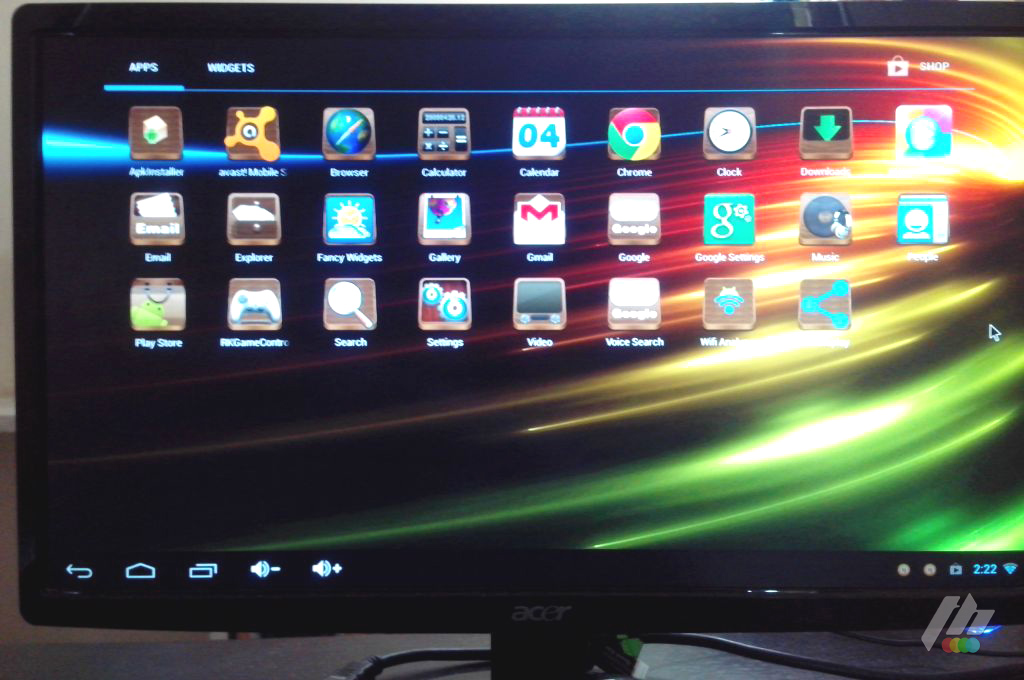 Usability
You can connect to the internet using Wifi or USB to Ethernet adapter. Once settings are configured whenever you power on the device it automatically connects to the network. Using MiniPC you can watch News, YouTube movies, Netflix, Hulu, Spotify, e-Books and local movies.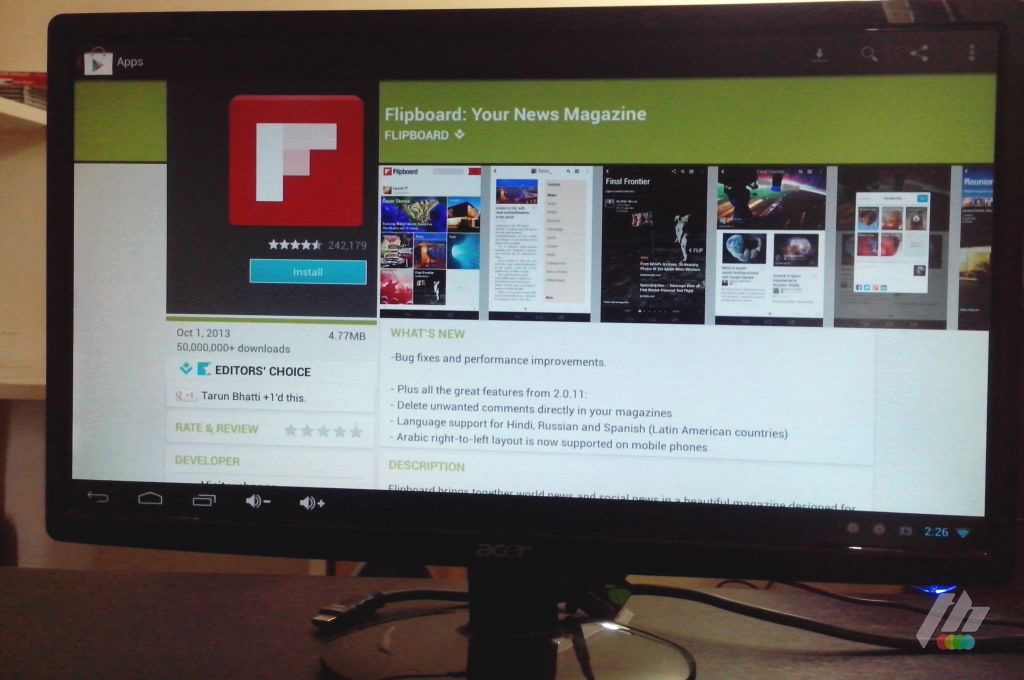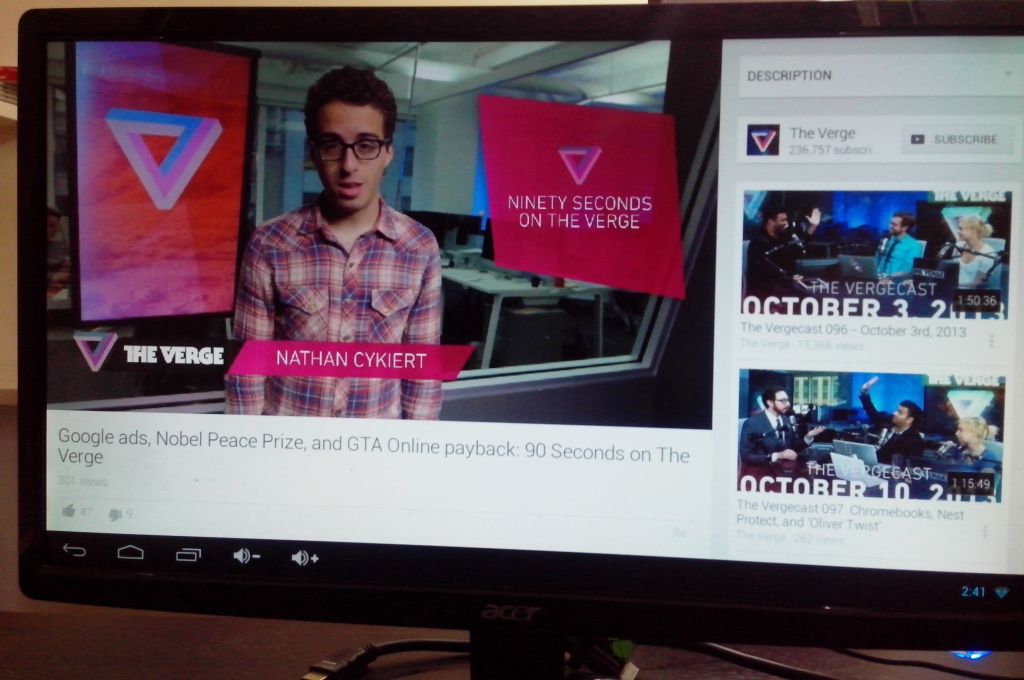 It has one USB port and one OTG port, you can connect Wireless Keyboard and mouse combo receiver using USB port. It supports SD card upto 32GB which is a very good option for huge library people.
MiniPC supports External USB Camera, using this you can do video calls in Skype and Google Hangouts.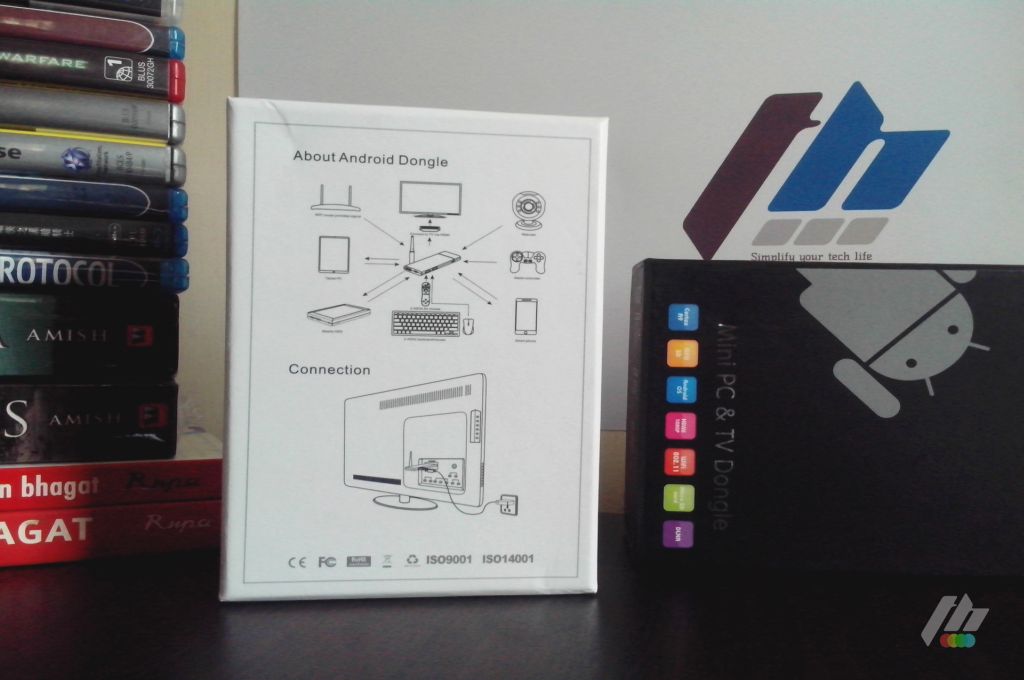 Tested Apps
We tested apps like Google Hangouts, Skype, Flipboard, Email, Kobo, Carbon for Twitter, Google Chrome, Evernote, Google Currents, MX Player and Titanium Backup etc.
Usage Tips
The usage of Easysmart MiniPC is same as Rikomagic, you can use it as a gaming console, retro gaming console, FTP Server, portable Video calling device, Entertainment box by installing XBMC, Plex, Hulu, Netflix and BBC iPlayer.
In the box
MiniPC
HDMI Extension Cable
USB Power adapter
USB Cable
OTG Cable
Manual
Pros
Portable
Price
Compatibility
Cons
No audio jack option, only through HDMI connection.
Specifications
Operation System: Android: V4.2.2, Linux Kernel: 3.0.8+
CPU: RK3188 28nm Quad-core ARM Cortex-A9 CPU processor 1.6GHz performance
GPU:  Mali-400 600MHz Quad-core GPU, Supports OpenGL ES 1.1/2.0 and Open VG 1.1, High performance dedicated 2D processor
RAM: Memory 2GB DDR III
Extra Storage: 64GB MicroSD (TF) memory card (NTFS format), 1.5TB USB Drive
Bluetooth: Bluetooth V4.0
Interface: 1xUSB OTG 2.0 / 1xUSB Host 2.0 / 1xTF Card Slot / 1xFn Button / 1xHDMI V1.4 Male Jack