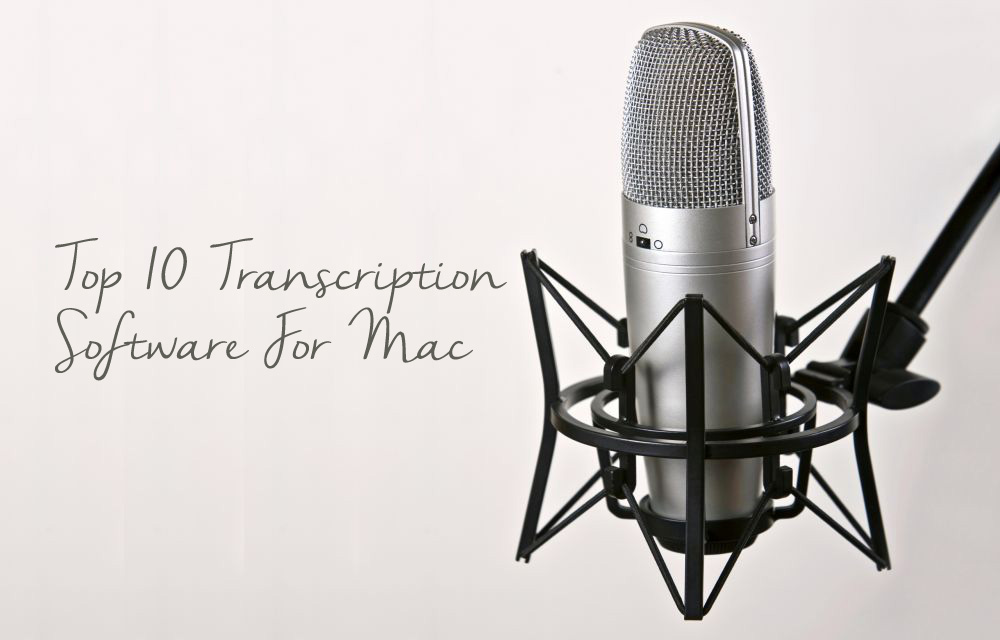 Typing up hours of conversation, interviews or speeches can be incredibly dull and tedious. Transcription software packages alleviate this problem by converting human speech into a text transcript, or at least by accelerating the process.
This list of the top ten transcription software packages has been assembled to help you save precious time and get back to more intellectually stimulating ways of spending your time.
An excellent transcription package designed specifically for Mac users, Express Scribe, comes with a wealth of handy features such as variable speed playback, foot pedal control functionality, and speech to text engine integration.
It supports a wide variety of file formats, including MP3, DCT, WAV and DS2, and also allows you to load audio material automatically from email messages, your local computer network or through the incorporated Express Delegate transcription workflow management program.
MacBMD is aimed at helping you perform specific tasks, like transcribing historical records en masse. It comes with its integral Viewer window for ease of application and allows you to access / upload completed transcriptions to the FreeBMD site for free. It also comes with a queries tutorial to help you through the installation process.
Transcriva utilizes a style chat interface to facilitate the transcription of text without relying on voice recognition software, which can very often prove unreliable. It instantly recognizes and links transcribed audio files to your inventory, meaning you don't have to hunt for / source quotes or sound bites. You can also use USB foot pedals to control audio while entering text.
One of the easiest packages to use available on the Mac, iSay simply converts speech into text once it is imported from a huge variety of devices, including phones and Windows computers. The package is incredibly convenient featuring seamless email integration, hotkeys, and a user-friendly interface.
This software is another easy to master / intuitive program that enables you to convert speech straight into text. Aimed at helping you produce status reports, spreadsheets and other everyday office paperwork in a much shorter timeframe, Dragon is over 99% accurate and suitable for use by novices and professionals alike.
Designed specifically for helping musicians transcribe music into tabs / sheet music, Seventh String boasts a truly unique audio recognition system that can also be used for voice recording / transcription. It will also run on virtually any operating system on which it can be installed, without excessively taxing your machine's operating power.
The Speech Analysis function is just one aspect of this much larger sound editing software program offered by Adobe. On average it will take around 2 hours to transcribe an audio file that is 2 hours in duration, but offers a good degree of accuracy and allows you to copy and paste the resulting transcript directly into Word.
8. Listen N' Write
One of the more basic transcription software packages out there for the Mac, Listen N' Write doesn't type for you, nor does it use voice recognition software. Instead, it is a media player that offers intuitive bookmarking and rewind features and an integrated word processor to simplify the process of listening to audio material and transcribing it. More manual work, perhaps, but then again, it is entirely free!
VoxSigma is aimed at those hoping to transcribe large volumes of audio material afflicted by background noise or chatter. Compatible with an extensive range of languages, it is most commonly used by call centers to transcribe employee conversations for training purposes. It produces highly detailed XML documents featuring labels for speech / nonspeech segments, speaker tags and much more.
InqScribe is another highly intuitive, multi-language-compatible piece of software that allows you to both view a video and transcribe it all in one window. You can also create subtitled videos and use a foot pedal to control audio playback, leaving your hands free to type. While it does not type for you, it will simplify and quicken the transcribing process.
Your Turn
Have you worked with these packages before? Which ones did you find most effective? Let us know by leaving a comment below.