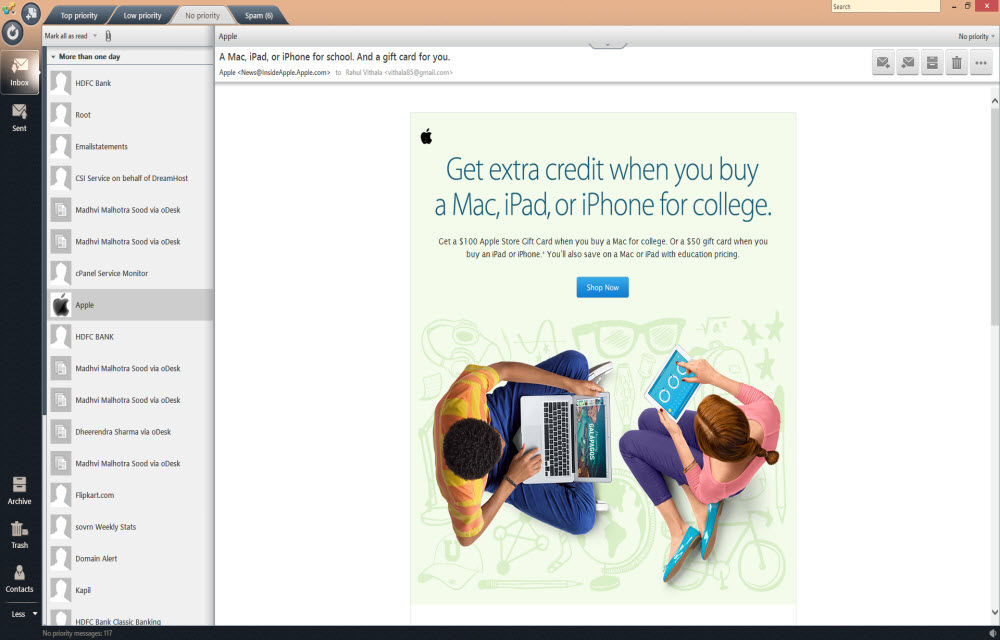 Over the years there are some companies launched Email services to users. Almost all are free and feature rich. Most of us use multiple Email accounts for different purposes, one for work and one for personal use. Reasons are so many for a multiple Email accounts holders; the problem comes when managing multiple accounts at a time.
Must read: Best Email Clients For Windows To Boost Up Your Productivity
If you are looking for a program that would easily manage your multiple email accounts in a simple manner, our suggestion is EmailTray. It is a Windows and Android application that simplifies the email managing process by monitoring your email behavior.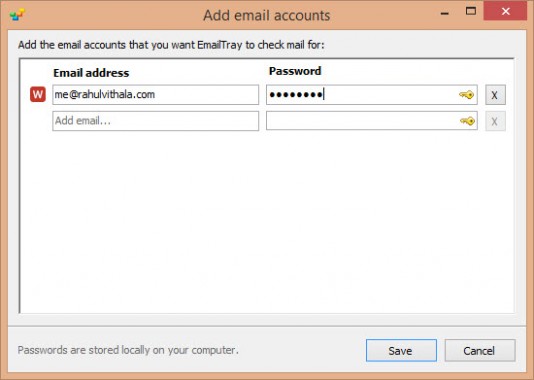 EmailTray Setup & UI
Installing EmailTray is a very simple process, after installation a small window opens and lets you enter the email accounts details to add an account. You don't need to configure server settings manually, the program itself configures and set it up for you.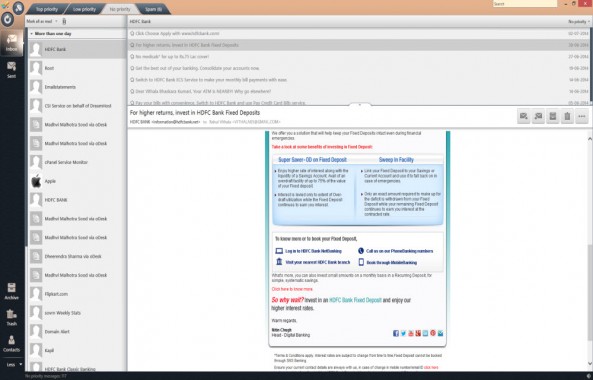 The user interface of EmailTray is pretty straight forward; the program divides into two layouts. First one for the sender's name and second for the expanded view of email. The main attraction of EmailTray is its intelligent behavior to organize your emails. The program detects which emails you deletes the most and which one you keep. Based on these it sorts out the emails into three categories, Top Priority, Low Priority and No Priority. Unfortunately, the app does not support push support for either Gmail or Outlook, you need to refresh manually whenever you expect a new mail.
Must read: Best Android Email Apps To Improve Your Productivity
EmailTray excels in syncing contacts; you can easily send an email by entering the receivers contact name. Look wise it lacks attraction when compared to modern email clients such as Postbox and Inky. It is also available in Google Play Store as a free app.
Features
Easy management from one mail hub
Smart email ranking by importance
Notification for important mail
Contacts' details (Facebook, LinkedIn)
Good mail recovery from spam
Instant message search
Overall, I found EmailTray to be an extremely easy-to-use email client and an efficient one as well.
Download EmailTray For Windows
Download EmailTray For Android