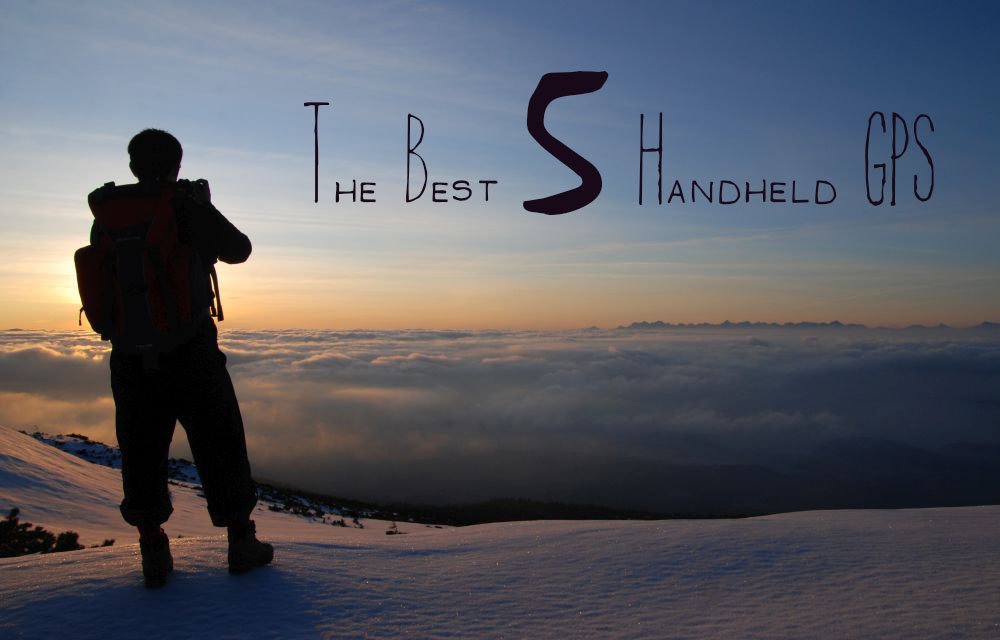 Cool to have a GPS-navigator at the wrist or in the car when you live in a big city and making your way through the jungle in the South America , or racing on a vertical highway. But it is doubtful whether it will help you when you get lost in a real forest or desert . Then you need a reliable portable GPS-navigator.
Portable GPS can do more than simply show on any street collapse. It provides the ability to set waypoints, determine its complexity and even participate in competitions on geocaching, hunting for hidden caches. For this purpose, we have chosen the 5 best portable GPS-navigators.
We swear we are not fans of Garmin, we just think that they know this better than others. Oregon 600 is probably the only GPS, taking advantage of that, you feel that this is not the old Motorola 20 years ago, and the ultra-modern device. This is completely touch screen, works great and seems better than the rest in the Navigator. Very fast scroll works much quicker and smarter calibration. The connection is fast, giving you the ability to use effectively the time not waiting for the signal, and to move along the route. It features smooth operation and devastatingly accurate positioning. The screen works as a smartphone or tablet – by turning it automatically rotates the image. It works well even when you wear gloves. Navigator cannot be called an ultralight, weighing 210 grams.
2.Garmin GPSMAP 62stc – the perfect navigator
It will be a great asset to anyone looking for a reliable GPS navigator, not stuffed with all sorts of optional additions, which can only be confused. The choice of a model can be obtained from the altimeter, which, incidentally, is not expected to be high precision or with a camera or a compass. It's a cool 2.6-inch screen with a resolution of 160 x 240 pixels. The images of topographic maps sparkle on it, even if you view them through the dark glasses or in direct sunlight. The device connects to the Garmin Connect, so you may want to get information from other users. And the analysis of routes is very important if you are researching new territory. The tool is very easy – it is convenient to carry and use while driving. But do not forget that it is only the navigator, not more. According to the source, Garmin supports these GPS navigation apps too.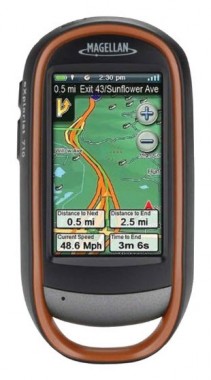 3.Magellan eXplorist 710 – pure crystal
It is obvious that after the Garmin, Magellan is another GPS-device with a big name. Among its obvious advantages 3.2-megapixel camera and a topographical map of 24k US, which can be clearly disgraced those that Garmin. On the side, there are two customizable buttons that allow you to use your favorite features with a single click. The display is high resolution. All this makes Magellan easiest to use the GPS. You can set different profiles that will be comfortable for traveling on an ATV on a distant desert dunes or country trips when you just want to see what is there behind the next hill. The only problem is that all of these features and options are built in a rather clumsy, heavy and awkward body. Its rigid frame is blocking access to the edges of the screen, making it difficult to scroll.
4.Lowrance Endura Safari
The developers especially designed it for the outdoor enthusiast. It comes with all the features such as detailed topographic map, a map of roads, rivers, lakes and thousands of sites to which access can be obtained by a combination of touch screen and buttons on the navigator. This combination makes the navigation interface is simpler than for devices with only a touch screen. The maximum benefit from it, you can get by installing applications from marine cartography Pro USA LakeMaster. And even if you are not fishing interests, the ability to download Safari GPX files from the Internet with the tips, advice and numerous routes for travel required intriguing you.
5.Garmin eTrex 20 – a very cool tool for the money
Garmin is very popular in the market of portable GPS. ETrex, may not attract the attention of the majority, but at this price you just cannot find a tool with plenty of features and high accuracy. It weighs just 140 grams but is not afraid of falling from a height of meters or even more. The degree of water resistance is IPX7; it can be used even during the flood. With such characteristics will be the best gift for those who like to travel in extreme weather conditions. Almost the whole day is working on a pair of AA batteries, and it seems this is not the limit. So, good that there is no Bluetooth, and the screen (2.2 inches) a little touchy.
It is a guest post by Deepak Raghav.