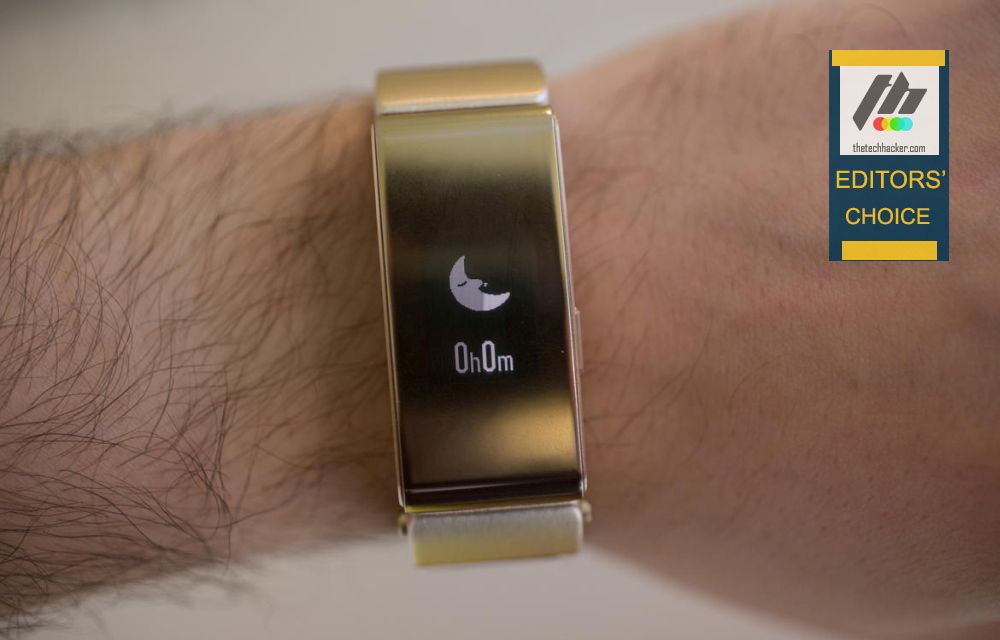 Smart watches are obviously the new piece of technology among the gadgets crowd. If you want to jump in on the crowd and want to wear something completely different looking smart watch, we recommend you take a look at the Huawei TalkBand B2 smartwatch. There are only a few companies out there who are thinking completely different perspective, one of them is Huawei.
I started this review process as a serious wearable fanboy; I ended up with total satisfaction. Here is my complete review of Huawei Talkband B2 smartwatch.
Huawei Talkband B2 Design and Specifications
The design is precise and user-friendly. It is a Bluetooth smart watch; it is one of the best looking smart watches with interesting Bluetooth earpiece concept. The Bluetooth earpiece attached to the watch belt, it is clearly visible that how much detail is taken on creating this masterpiece.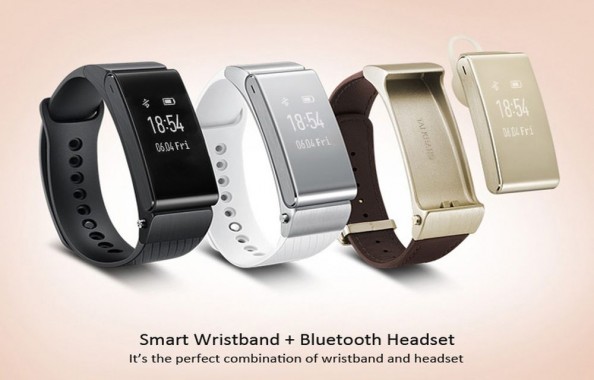 Righty or lefty, whatever wrist you choose or orientation it perfectly fits your wrist. It is available three colors, Golden, white and black. The band fitting is also different related to the color finish; you will get a brown switched strap with golden and plastic style with black and white models. If you are looking for an elegant looking smart watch go with gold color, if you are looking for a sports style choose Black or silver version.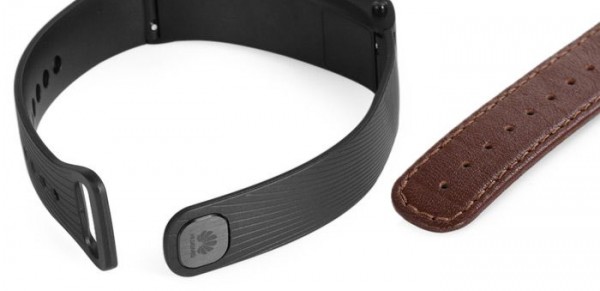 The design is very light elegant and light weight. It is not compromised on either on build quality or design. It is a complete water-resistant smart watch with Ingress Protection 57 certification, which means it was fine when I wore in swimming. On the Bluetooth earpiece, there is a 0.7-inch PMOLED (Passive-Matrix) touchscreen display present for various functionalities. Useful for connecting and performing functions like measuring movement, calories and also sleep. And there is a physical key present on the watch for the turn on/off and lock functionalities.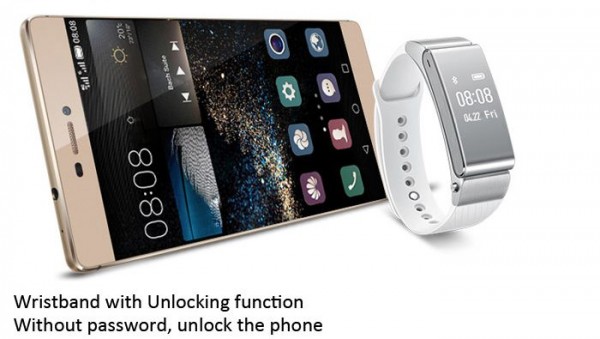 Performance
The Huawei Talkband B2 connects your smartphone with a dedicated Huawei Wear app. Luckily the app is available for both Android and iOS versions. Using the app you can easily set your daily habits countable; it tracks steps, movements, and even sleeping habits. After setup with the companion, it automatically starts collecting data. In practice, I might have done well to take Talkband B2, just twisting your hand shows different notifications on each twist. The earpiece has good audio quality, designed in a metal body and transfers decent voice clarity. The company promises 5-day stand by time, and 7 hours talk time with a 90mAh built in battery.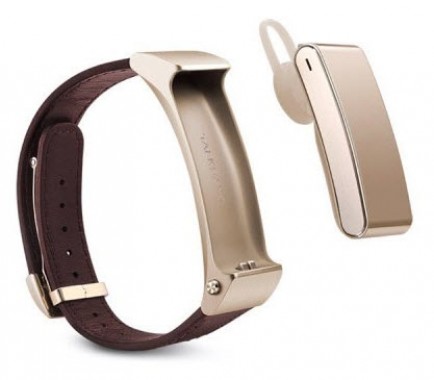 It also has smart unlocking feature, just move around your hand near your locked smartphone, it automatically unlocks your phone without any hassle. You can take a picture from your smartphone using Talkband B2 as a remote. The earpiece has good audio quality, designed in metal body and transfers decent voice clarity. The company promises 5-day standby time, and 7 hours talk time with a 90mAh built in battery.
Features
Bluetooth headset: Bluetooth headset through double MIC noise reduction algorithm, effectively reduce wind noise and environmental background noise.
Supports 2 phones: It can simultaneously connect two Bluetooth phones and making efficient communication.
Intelligent motion recognition: Built-in six-axis sensor, can intelligently recognize walking, running, cycling and other sports state, Improve the Accuracy of exercise recording.
Unlocking function: Let the smart wristband close to the phone, just tap the power button to unlock the phone.
Sleep monitoring: Judge and record the status of your deep sleep, light sleep, wake times, help you know about the quality of sleep every night.
Find your phone: Help you to find your phone, and no longer have to worry about finding a cell phone.
IP57 water resistance: Can be used in the rain and washing your hands. However, please wipe your B2 dry after its contacts with water.
Two kinds of watch band: The band of the business style smart wristband is made of genuine leather, and the sports style wristband's strap is made of soft TPU, is comfortable and elegant.
Compatibility: Compatible with Android 4.0 and iOS 7.0 and above, Bluetooth 3.0.
Verdict
Once you make your choice, Huawei Talkband B2 is a perfect example of craftsmanship perfection. I consider it is one of the best Bluetooth earpiece smart watch wearable on the market.
You can pick Huawei Talkband B2 for $463, and the company is currently running a promotion that basically available for discounted price.
Img courtesy cnet