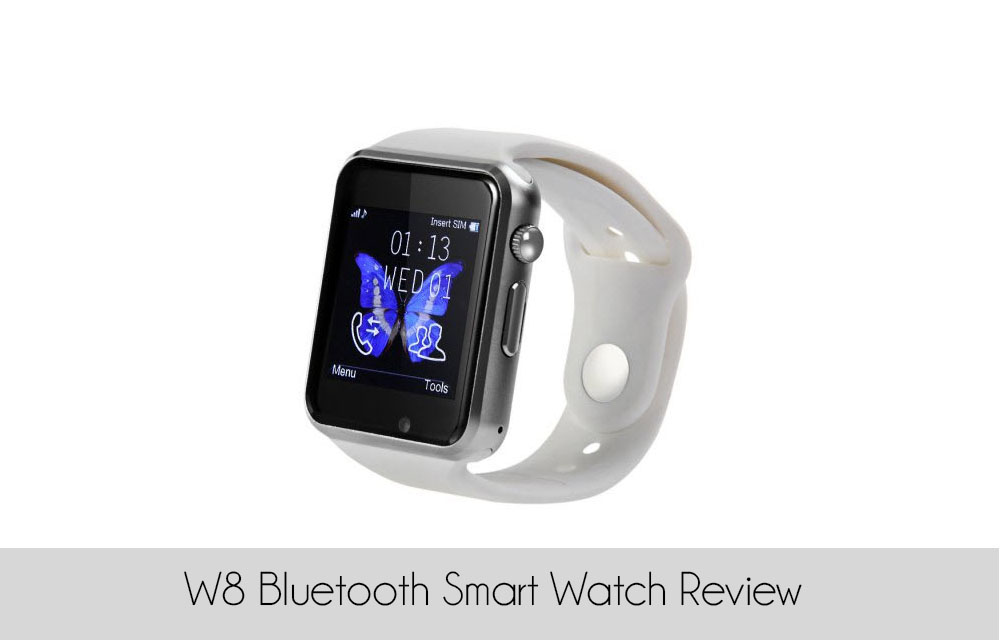 We know we are slowly entering into smartwatch era. Slow and steadily now they gaining popularity. We had covered some best smartwatches available in the market; I'm reviewing W8 Bluetooth smartwatch.
The W8 is a hands-free, two-way communication watch that you wear on your wrist. It works perfectly for those of us who regularly check calls, SMS notifications over a smartphone. It is a smart watch people might want to wear.
W8 Bluetooth Smart Watch Review: Build Quality & Features
The square screen separates it from the round competition. It's slick, it's thin and looks like a lot to Apple Smartwatch. If you are looking for an Apple watch alternative (regarding only look), this is your first and best choice. The W8 watch is relatively thin and reasonably light at 1.1 cm and 1.8 oz, respectively. The brushed stainless steel back looks pretty nice, and the band is made of Nano-silicone. For leather strap haters, it is a good alternative.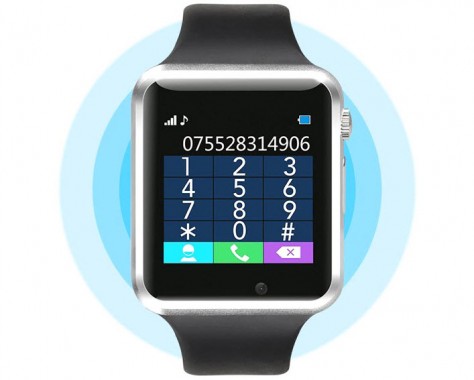 Recalling the features, the W8 Watch is undoubtedly an excellent choice and incorporates a TFT display with 240×240 pixel. The processor is unavailable, and it has 128MB RAM, and the onboard storage capacity holds at 64MB. Coming to additional features, the watch packs Sleep monitor, Pedometer, and Sedentary reminder.
Performance
First, I want to make a statement about the display, at this price point, the display is too good. The display is pretty good in sunlight, as one would expect from a TFT. The strap is made of Nano-Silicone, which is soft and holds comfortable grip. You can wear this wearable in anytime; it won't create any uncomfortable feel even when you are in sleeping. The watch has a sleep monitoring features, it lets you know your sleep quality and helps you to develop sleeping habits.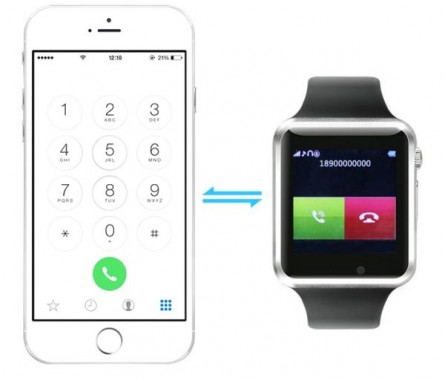 The configuration is pretty simple and straightforward. The first time you connect the watch, you will be asked to enable its accessibility and grant permissions on your phone. The interface also looks very clean and easy to operate, the look and feel of the watch face is very similar to Apple Watch. It scores points for its cross-platform compatibility and ease of making the connection. The battery performance is also good, you can expect a one and half day result after full charging.
Quick Features
Large storage space: Support TF card extension up to 8GB, you can save data on W8.
Dialer / Message: Make calls/messages in the smartwatch directly (should install GSM SIM card), you also can make calls via Bluetooth.
Find phone / Anti-lost: Watch looks for a mobile phone or a mobile phone looks for a watch, two-way anti-lost.
Camera / Remote camera: You can use W8 to take photos by its built-in 0.3MP camera or control your smartphone to take photos, you just need to touch the screen and then the photos are saved in your smart watch.
Pedometer / Sleep monitoring / Sedentary reminder: Record your sports, monitor your sleep and remind you to get a little stretch after a long sitting.
Music player / Video player: Play the music/video which is saved in the smartwatch or smartphone.
Call log / Contracts: You can check the calls history/contracts on the W8.
Weather forecast: Tell you the types of weather and temperature.
Remote notification: Show the message from a mobile phone terminal, such as: Wechat, messages, etc..
Verdict
At the middle of 2015, the W8 is a technically capable smartwatch that looked like a real Apple watch, that was powered by a strong battery and an easy to use. It's a sharp-looking watch, you can buy without any second thought.
Note: You can pick W8 Bluetooth Smart Watch for $41.07, and the company is currently running a promotion that basically available in a $28.99 price tag with coupon code "GBW8″ especially for GearBest users.