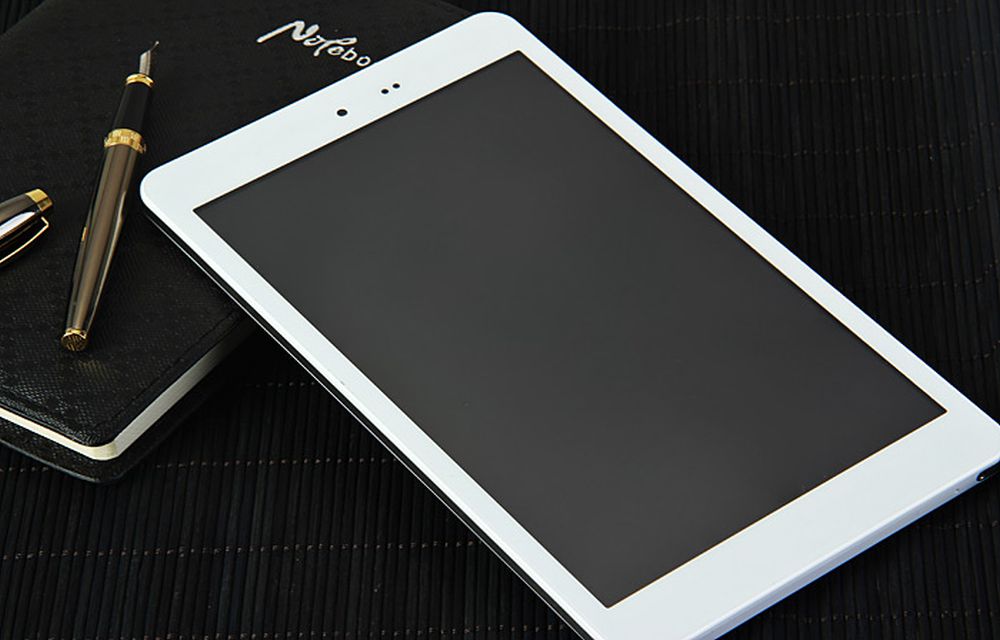 The need for more features at Low price is the key in the Smartphone and Tablet market. As we all seen so many Gadget makers succeeded using this key to sell their products like a wildfire. A new arrival added in that list to cheer the Low Price Gadget Lovers. It is Chuwi Hi8 Tablet PC.
Chuwi Hi8 is a 3rd Dual boot (Android 4.4 + Windows 8.1) release in the Chuwi Series. This tablet received a grand welcome in the market for its high-level specifications. Priced at $90 – 110, this tablet is giving a tough fight to its rivals at this price range.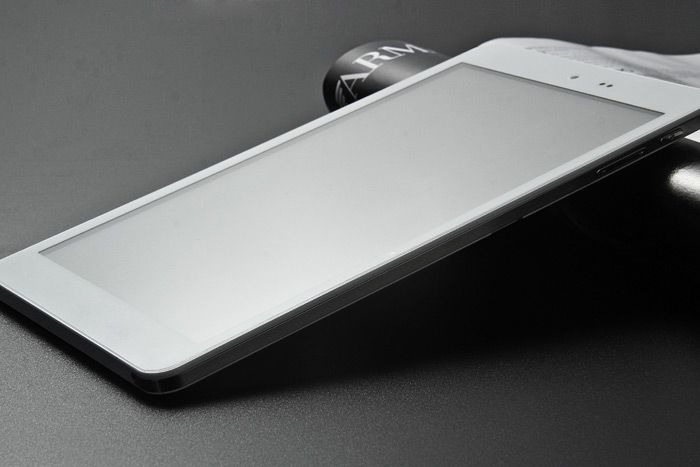 Chuwi Hi8 Review: Build Quality and Features
Chuwi Hi8 just look like an Ipad Mini in its design, with metal trim along the sides and White Textured Plastic matte finish in the back which is smooth to touch without any need to worry about the fingerprint impressions on it. It is equipped with WUXGA Magic Screen panel with the 8-inch display at 1920 x 1200 Screen resolution.  You can hold the Tablet in one hand while operating without any trouble with a weight of 304 grams and 9.8 mm thick.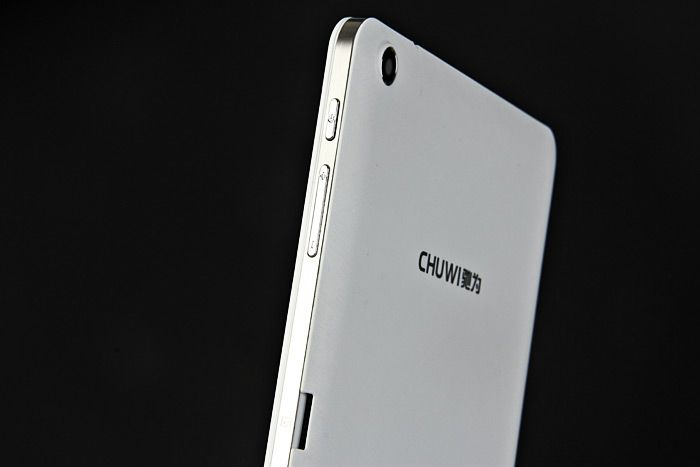 Not only looking like an Apple Ipad Mini, this Tablet is having some top features comparable to the Ipad. The Screen looks sharper with 283ppi screen density beating the Apple Ipad Air's 264ppi screen density. The screen looks bright with 350nit Brightness with its IPS Panel.
Micro SD card slot comes in the right side, Micro USB port and 3.5 mm Earphone Jack comes in the top. There is no GPS and Micro HDMI Port. Overall the Built-in quality is good and looks nice and slim.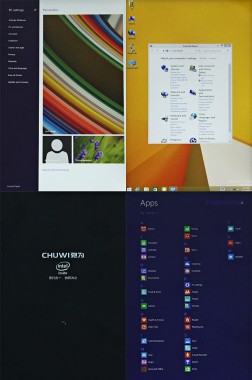 Chuwi Hi8 Performance
The processor is Intel Atom Z3736F Quad core Processor with maximum clock speed of 2.16 GHz along with the Intel HD Graphic (Gen 7) GPU. The Quad Core is very energy efficient and makes the multitasking smoother in both Windows and Android Platform. As it is Dual OS device with Android 4.4 and Windows 8.1, there is an option to switch between OS with one click to make the switching process easier. Both Windows and Android perform well without much difference. Windows 8.1 comes with Office 365 App with a one-year free subscription.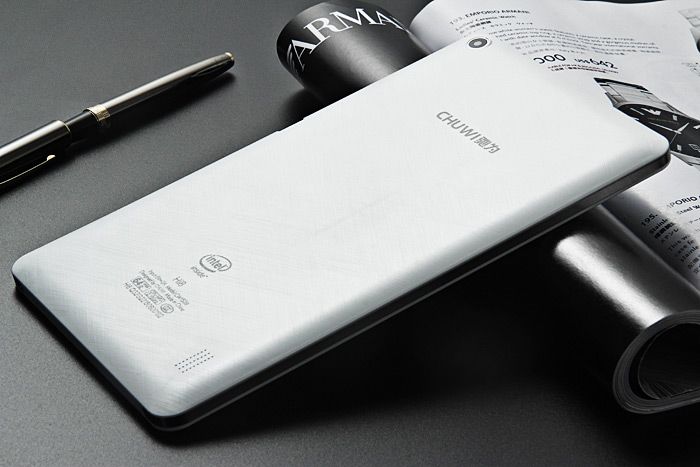 The battery is 4000mah which can last for 4-5 hours of normal usage like other Tablet with same battery power. The 2Gb RAM with 32Gb ROM is managed well between Windows and Android OS. But, Android OS have less memory than Windows though it doesn't affect the performance much.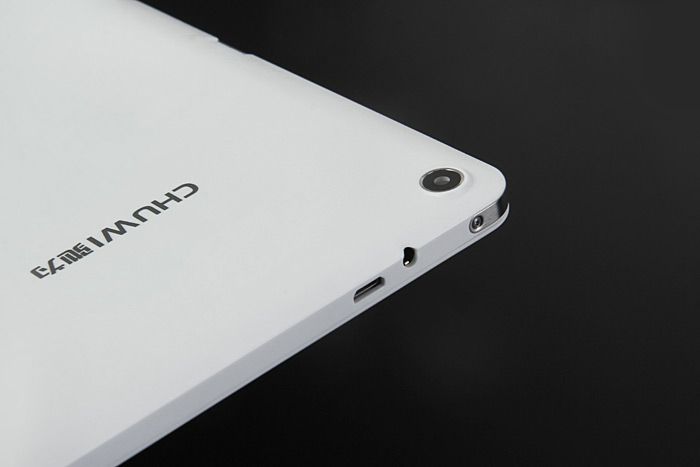 This gadget is built-in with 3D Graphics accelerator, which supports 3D Effect Games. Gaming experience is nice and can play without any glitch in android and for Windows some game needs adjustment to the screen resolution to match the frame rate of the game. Sound Quality is good and improved when compared to the other Tablets in this Price range. The Loud Speakers are louder and audible from a distance while the 3.5mm Headphone jack delivering clear audio.
The Bluetooth 4.0 is another highlight, which transfer files faster and safer than Bluetooth 3.0 or less. A rare feature in this Tablet is the microUSB with OTG cable which can connect a 1 Tb 2.5 inch External Hard drive.
Chuwi Hi8 Specs
Processor: 64 bit Intel Z3736F, 2.16GHz Quad Core
GPU: Intel HD Gen7 @ 646MHz
Memory RAM: 2 GB
ROM: 32 GB eMMC 5.0
TF-Card: up to maximum 64 GB
OS:  Dual Boot (Android 4.4 + Windows 8.1)
Display : 8.0 inch, IPS, WUXGA 1920 x 1200pixels, 283ppi
Cameras Rear: 2.0 mp OV Drive, CMOS sensor, 84 degrees wide angle
Front: 0.3 mp
Connectivity : WiFi 802.11 b/g/n, Bluetooth 4.0, Micro USB (OTG)
Sensors: Gravity
Features: 3.5mm Earphone Jack, Playstore, One-Click OS Switch, Bing pre-installed
Battery : non-removable 4000mAh
Ports: 1x 3.5mm Earphone
1x TF-Card Slot
1x MicroUSB 2.0
Dimensions : 211.2 x 123.2 x 9.3mm Weight: 304g
Verdict
At the $90-110 price range, this Tablet comes with lots of features. The top Intel Quad Core Processor with 2.16 GHz speed and 2Gb RAM add more value for the money. The sharp display at 283ppi Screen density and the HD Screen resolution at 1920 x 1200 pixels are the rich factors along with the 3D gaming experience. For those who love the experience of Windows OS and the paradise of Android apps, this Tablet is definitely a piece of cake at the low price range.