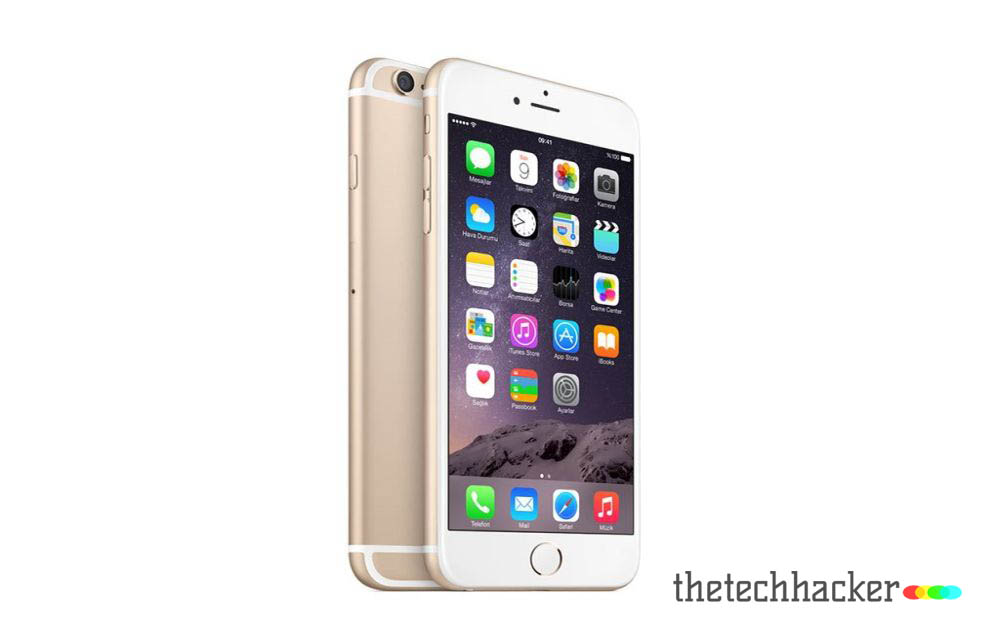 Apple iPhone 6S Plus is the latest entry in the year 2015. Every year Apple adding new variants of the iPhone. Every Apple device is beautifully crafted with the ultimate design, and everyone knows it is a trendsetter. This year Apple launched iPhone 6S and 6S Plus. The design of the 6s Plus is very similar and twin looking with last year iPhone 6 Plus.
The body of Apple iPhone 6s Plus is crafted with 7000 series Aluminum which gives a good strength and durability even in rough usage. This doesn't mean you don't need any external protection to protect your device. If you are a proud owner of the iPhone 6S Plus device and looking for a way to protect the device we are here to help.
Luckily, the cases for Apple device is flooded with so many designs in different price ranges. We hand picked few cases for your iPhone 6S Plus in this article.
Updated – Best 10 iPhone 6S Plus Cases to Give Robust Protection
The latest entry in 2015 is the iPhone 6S Plus. A great phone with a great look and awesome design. Apple has kept their reputation as trendsetters going with the release of their new smartphone. The 7000 series Aluminium that was used to craft the body.
This has made the device beautiful and durable as well. With that said, this doesn't mean that a robust case is not needed to protect your phone. This is where we come in as we help you pick some of the best robust (and beautiful) iPhone 6S Plus cases.
#1. Otterbox Defender
When protection for the iPhone is thought about, none or few are better than Otterbox and their gold standard is the defender series. This series is the toughest one the company offers. It has a silicone slipcover that makes it durable. This combined with a polycarbonate shell that surrounds the case makes it almost indestructible. You can also enjoy a built-in screen protector and easy to press button covers.
#2. Case-Mate Tough Case
Protection with style is what this case offers. It's not bulky like many of the others on this list, but yet it can still protect your iPhone 6S Plus from knocks and bumps. It looks sleek and has a shock-absorbing interior cushion. In addition, it features metal buttons that makes it beautiful, but functional as well.
#3. NuGuard KX
The company behind this case use science to provide you with a robust and protective cover. They are so confident that they say a new case will be offered if the previous case breaks. The genius behind the case is X-Orbing gel technology that claims to evenly distribute kinetic energy. This distribution helps reduce the impact of a massive drop on the phone. On top of this, you get a variety of colors with this case. Your choices are black, red, light blue and dark blue.
#4. Spigen Tough Armor
The Spigen Tough Armor is awesome in that it has a port opening that's wide enough to accommodate 3rd party chargers. In addition, the gap for the headphone jack is also big enough to take other brands of headphones. In terms of protection, it has air cushioned corners to offer extra protection (this is in addition to the dual layer protection). It also has a built-in kickstand that offers two viewing angles.
#5. i-Blason Armor Box 2
The price of this case makes it worth it. This is in comparison to what you get. The case is made with drop protection in mind. A combination of flexible Thermoplastic polyurethane on the inner side and a polycarbonate shell on the outside keeps your phone safe from drops and impacts. You also get a built-in screen protector.
#6. Trident Kraken AMS Case
If you're looking for a waterproof case for your iPhone 6S Plus, then this is for you. It can protect your device from dust, rain, and drops. It has an aluminum kickstand and covers to protect the ports and buttons on your phone. You can also utilize the belt clip and holster that accompany the case.
#7. Pelican Protector
This case is from a respectable and well-known company (pelican). Pelican protector is stylish as well as functional. It comes in different color combinations and is well suited to protect your phone from drops and bumps.
#8. Speck Mighty Shell
Here's another case that's not as bumpy as the other cases on this list. It's thin and well textured to allow for better grip. On top of that, the case is also durable and can withstand everyday drops and bangs via its 3-layer design.
#9. Obliq Skyline Pro
Obliq has provided this affordable case for people looking to protect their iPhone 6S Plus. The slip resistance is facilitated via the extra side grips. On top of that, the padding on the edges is what adds to the protection of your handset.
#10. Poetic Revolution
Truly poetic for those that get a chance to have a look at this case. Protection is provided by a polycarbonate shell and a Thermoplastic polyurethane. The cover also offers water resistance to those that want it. This is done by covering the ports, the sealed buttons, and the water-resistant screen protectors that the case offers.
Conclusion
These are just some of the few options available in a wide market. Many of the cases on this list offer water and dust resistance for those interested. Which of these robust iPhone 6S Plus case is the best on this list?