Xiaomi becomes a big brand name now and increasing their sales day by day. The success of Xiaomi lies in the quality of their products and very affordable and reasonable price tag. Everbuying, one of the International gadget store for Chinese electronic and gadgets, announced a huge discount sale for Xiaomi Brand products. All Xiaomi Brand Smartphones, Tablets, Mobile accessories, SmartLife accessories and Entertainment Gadgets are available for sales with huge Discount in this Xiaomi Brand Sale Event.
This Brand Sale starts from October 13 and ends on October 27. This is not a Flash sale that restricts the number of pieces to be sold, timing of purchase etc. All Xiaomi Brand products available at a discount price throughout this Offer period.
Most of us only know about Xiaomi Android Smartphones and Tablets. But, Xiaomi is producing more accessories and gadgets other than Android devices. In this Brand sale, all of such Xiaomi brand products available for sale. Have a look at the list of products available for Discount sale.
Xiaomi Power House Phones at Lowest Prices Ever

The first category is Smartphones and Tablet PC, in which they add their big hits like Xiaomi RedMi Note 2, Mi4 Overseas edition and Mi 4i Advances edition in the first place, which is followed by RedMi 2 Pro, Xiaomi RedMi Note, Xiaomi Mi4C, Xiaomi Note, Xiaomi Mi Pad Tablet.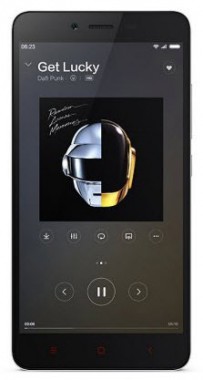 Best Deal
Best in the list is RedMi Note 2, which has a best Hardware and Display. RedMi Note 2 has Helio X 10 64 bit Octa Core 2.2 GHz processor, 5.5-inch FHD display, 32 GB ROM, 13 MP Camera and 3060 mAh battery. Its normal selling price is $189.99 and at this discount sale, it is selling at $174.99.
Next followed by Mi4 (overseas edition) and Mi4i (Advanced edition), both the smartphones powered by Snapdragon processors and received a good reception all over the world so far and got good reviews from the users. Mi4 (Overseas edition)'s normal selling price is $229.99 and discount price is $209.99. Mi4i (Advanced edition)'s normal selling price is $298.50 and discount price is $257.49
You can check the remaining Smartphones best discount price at the Everbuying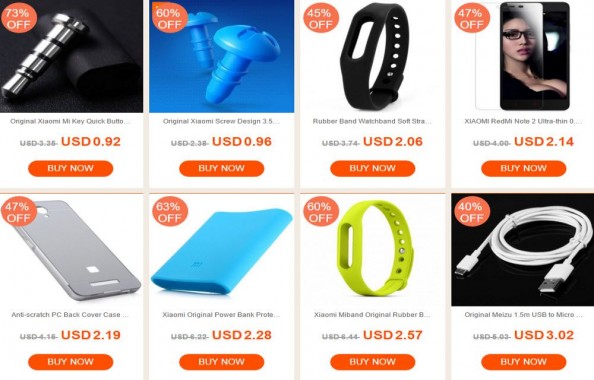 Mobile Accessories
All the mobile accessories are selling at more than 50% discounted price in average. Take a look at the list of Accessories available for sale.
Xiaomi Mi Quick Button
Original Xiaomi Screw Design
Xiaomi MiBand – For watches
Power bank protective case cover
Anti Scratch Back cover case
Smartphone Flip cover
USB Cables
Little Bee Cell Phone Holder
Xiaomi Pocket Battery Power Bank
Best Deal
For those who want to buy the Battery Power Bank, Xiaomi Battery Bank 5000MAh is selling at $12.95 and 10000mAh is selling at $15.39. This price is only applicable for the discount sale event.
You can check the remaining Mobile Accessories best discount price at the Everbuying
SmartLife and Entertainment Gadgets
This sections have a number of products and selling at 35-50% discount price. Here we added the category of products selling in this sections.
Xiaomi Portable WiFi access point and adapters
Water Quality tester Pen
Xiaomi WiFi Amplifiers and Routers
Xiaomi Multi-functional Sockets and Plugs
Smart Bracelet Bluetooth watches
Mini WiFi Camera
MIUI Mini TV box
Smart Lights
Air Purifier and Water Purifier
Xiaomi Headphones, Earphones and Bluetooth Speakers
3D Glasses and much more
Don't miss this rare opportunity to buy the Xiaomi Brand products at a huge discount price.