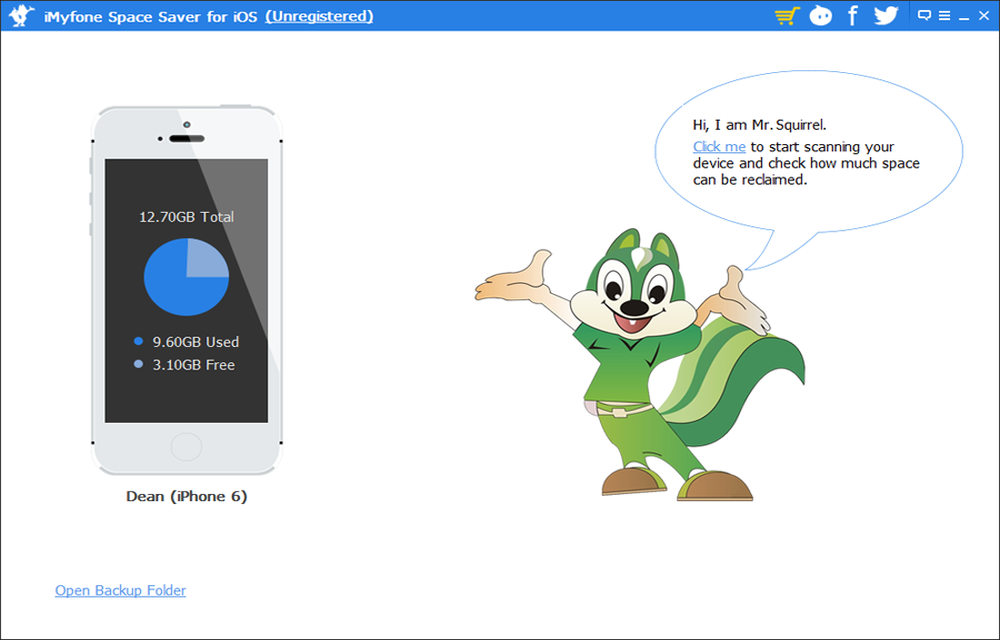 After few months of using an iPhone or iPad, most of us stuck out with slow down of the device operations due to lack of storage space. What can we do if our iPhone got stuck with storage? We usually decide to delete the unwanted files and photos from the storage. But, it won't be an easy task even after spending few hours, maybe we ended with a frustration in choosing a file or photo to delete. No one likes to delete a Photo or file to free the storage. But, there is a solution for this problem. What if I say you can free the storage space in your iPhone, without deleting a file or photo?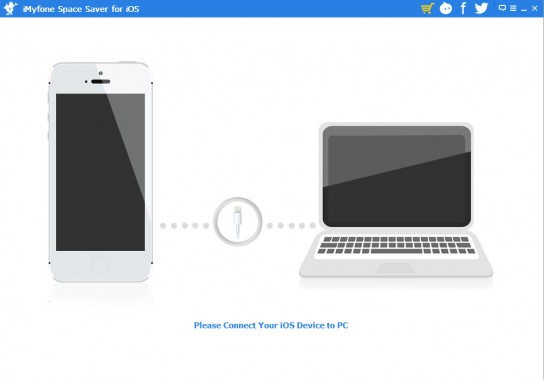 Yes, it is possible to free massive storage space without the need to delete any file or photo using iMyfone Space Saver for iOS. This tool is very easy to use and in few steps you can free iPhone storage full problem. We used this tool and analyzed its features, usage etc.
What is iMyfone Space Saver for iOS and How it works?
iMyfone Space Saver for iOS is a tool to free massive storage space in any iOS device. It is doing this space saving process by two simple ways. Firstly, it clean the junk files stored in the iOS device. Secondly, it compresses the Photos stored in the iOS devices without affecting the original picture quality. You need a Windows PC to use this tool. Soon Mac version will be released.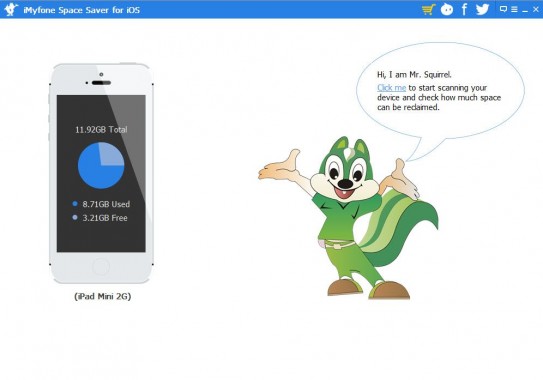 Whenever your iOS device ask for more storage to perform well or you feel that your storage is getting heavier, you can use this iMyfone, Space Saver, to get storage without deleting or transferring your files. There are no particular threshold limits to be reached to use this tool.
The first choice to make some free space in the storage is cleaning the cache/temporary files/crashed files/unrecoverable deleted files/camera rolls and Photo cache.These are collectively called as Junk files. They are the primary reason for slowing down the Phone functions.
iMyfone check for this junk files and removing it. Sometimes these junk files may take a large amount of storage space if left unclean regularly. So, most of the time cleaning the junk files itself would bring more space and speeds up the Phone. iMyfone claiming that they are using more than 25 technologies to find and delete more than 30 different junk file types.
Another most important feature of iMyfone is compression of the photos in storage. iMyfone claim it can compress the photos without any loss in the quality of photos and able to release 75% of space stored with Photos. We are not sure what kind of technology iMyfone is using to compress, but the quality is not changed after the compression.
Everyone may have a doubt about using a tool to compress the Photos or to delete the unwanted files, that it may damage their files or data stored on their Phone. Fortunately, in iMyfone you can take backup of your Photos and temporary files that you are supposed to compress or delete.
This tool is also very easy to use. In few clicks, you can make massive space in your storage without losing the important files. Read below to know How to use this tool to make space.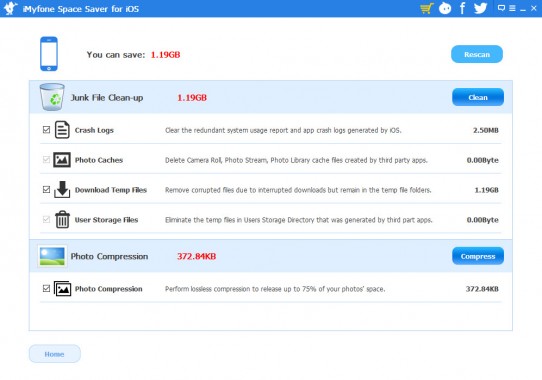 How to use iMyfone Space Saver for iOS?
Download and Install the iMyfone Space Saver for iOS in your Windows PC.  Then run the program. iMyfone will ask to connect the iOS device via USB cable to the computer.
Then Click on the Squirrel image to scan the device.
The scanned report will show the amount of data can be reclaimed from Junk files and the Photo Compression.
Two separate options given for Junk files clean up and Photo compression. For Junk files clean up, just one click on the clean button is enough. Before erasing the Junk files, the tool automatically backs up the files to the computer.
For the Compression of Photos, we have to click on the compress button. In the next screen, it will show how the compressed photo will look like, to get confirmation from us. Next, is if we get satisfied with the quality of compression, have to click the start button. It will take a backup before starting compression.
After compression, it will show how much storage we reclaimed because of Junk files clean up and Photo compression.
Supported iOS Devices
iOS 7.0 or above are compatible with iMyfone Space Saver for iOS. For iPod's, iTunes 11.2 or above are compatible.
Price
For single iOS device, iMyfone Space Saver is available at $19.95. For Family License with up to 5 iOS devices, it is available at $29.95. For Unlimited iOS devices, it is available at $199.95. All the plans include Lifetime license, upgrades, and support. For devices like iPhone without external memory addition, this iMyfone Space Saver is a great remedy in bringing more space within the storage itself.