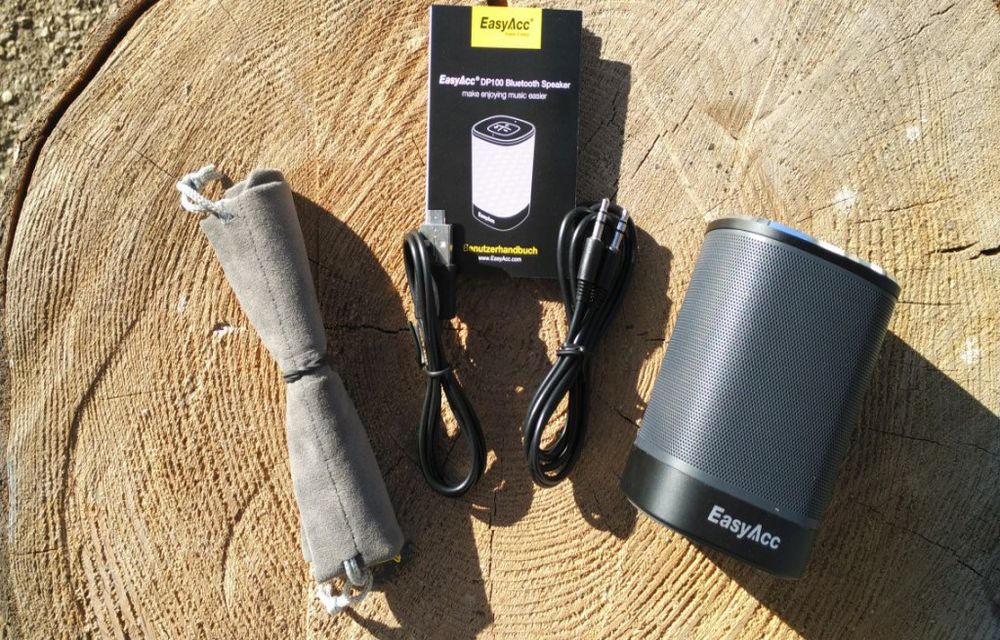 Today I found a Compact and an Ultraportable Bluetooth speaker named "EasyAcc DP100" in Amazon store. First I thought it is one of the ordinary Bluetooth speaker out there in the market. But after analyzed its features and user opinions, I came into a conclusion that, this is one of the most useful speaker selling at a low price of $19.99.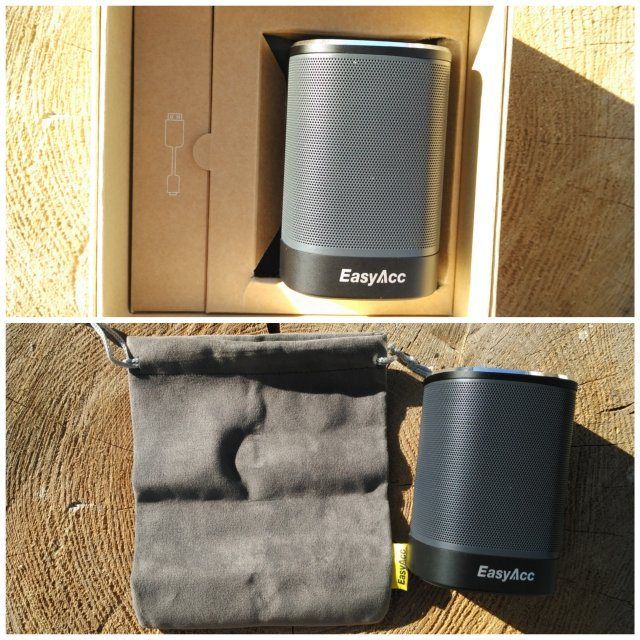 EasyAcc DP100 Ultra Portable Bluetooth speakers Review
This Bluetooth speaker can be connected to any device having Bluetooth function and transmitting Audio In / Out with Aux functions. Practically, you can use this speaker with any device that transmits Audio. This includes Laptop, Smartphone etc. As this speakers are very portable it can be taken to any place easily and can connect to the device easily. Using the Bluetooth, you can use this speaker at a distance of 33 feet away from the device connected. The Built-In microphone inside this speaker allows us to attend calls when connected to the Phones.
But just the usability is not enough to buy a speaker. The quality of the sound, durability, ease of connectivity, Battery backup and capacity and all the day to day using the experience to be checked. Read further to know all of these.
Design and Build Quality
EasyAcc DP100 is Ultra-portable as they promoting it. It is very compact in size and easy to handle. It is just 3.75 inches tall and 2.5 inch in width. It looks rectangle in size as you seen in the image. Of course, it is very light weight in this size. Except on the top and bottom, overall sides are filled with speaker grill which looks light grey color while the remaining areas are black in color. The build material contains both plastic and metal materials.The bottom is covered with a gripper which is useful in placing the speaker, perfectly on the surface.
On the top of the rectangular speaker build, 3 buttons located for the functions of Play / Pause, turn up the volume or to skip tracks. On the back side of the speaker where the speaker grill meets, power button to on / off the device, micro USB charging port and an AUX Input to connect devices through 3.5 mm male – male cable.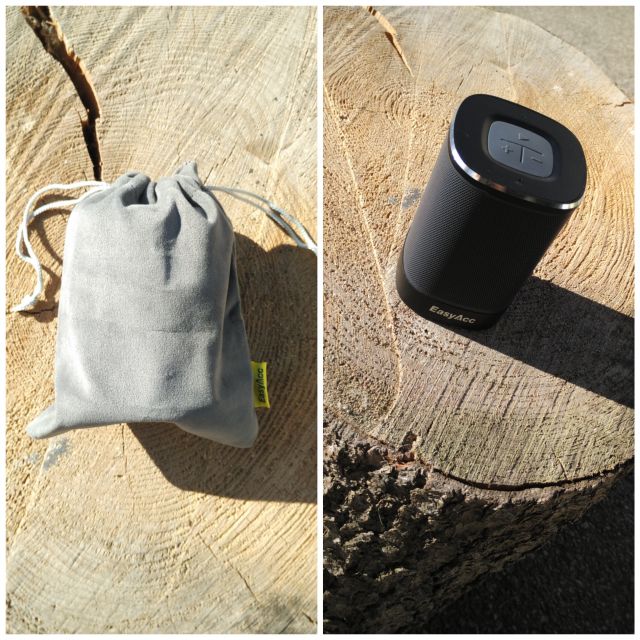 Connectivity
To connect to other devices, two possible ways available. One is the Bluetooth 4.0, which can connect all the modern gadgets of the present time which are coming with the Bluetooth connection option. With the Power button slid to "On", you can connect the speaker to any Bluetooth-enabled device easily.
Second is the AUX Input, which can connect the devices which have the same 3.5 mm AUX Input. The sale package includes an AUX Input male – male cable. So, no need to buy a new one for the connection purpose.
Most of the people may like to connect a speaker to their Tablet or Smartphone. This speaker can easily be connected to the Phones using the Bluetooth. And also the built in Microphone enables to attend and make calls connected with this speaker. Calls can be attended while playing the music.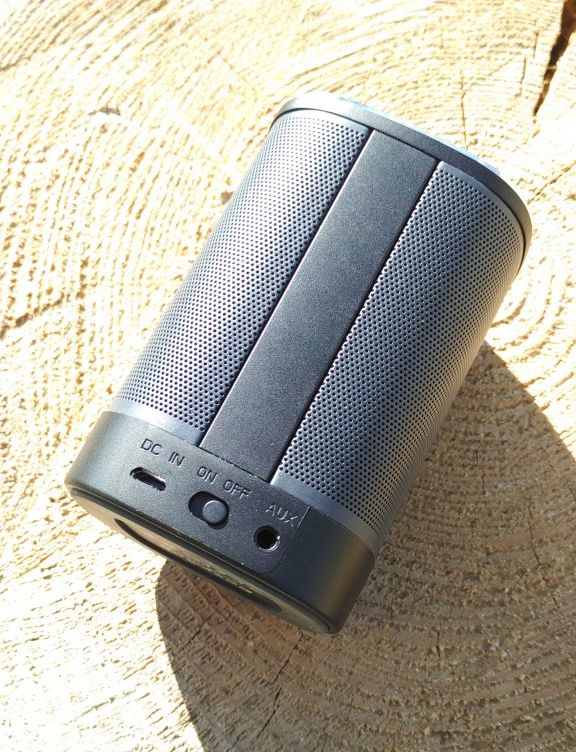 Sound Quality
This speaker is very, very louder in Sound. You can even sit in the next room to hear a song from this speaker. Also, the Bass can be set a maximum to feel the vibration of Sound. Sound Quality is really good in this speaker. To get the top sound quality noisy music, it is recommended to set the volume less than 80%. Other than noisy music, you can set the volume at your wish. You can set it at the lowest or at the highest. It has a big scale of volume to set different level.
Battery Capacity
EasyAcc DP100 has a large capacity battery with 2200mAh. This gives a long backup which extend up to 25 hours based on usage. For continuous playing of music in this speaker, it lasts more than 10 hours. It is really a good battery performance.
Verdict
EasyAcc DP 100 is a very portable, easy to set and run Bluetooth speaker. It has a great sound quality with rich bass. Also, it has multi-device connecting ability with it's both wireless Bluetooth connection and AUX Input function. After all, this speaker is selling at just for a $19.99 which is a much lesser than other speakers with same functionalities. This is selling at Amazon, where it has good user opinions with more 5 star reviews. Check the Amazon sale page below.
EasyAcc DP100 Review
Summary
EasyAcc DP 100 is a very portable, easy to set and run Bluetooth speaker. It has a great sound quality with rich bass.