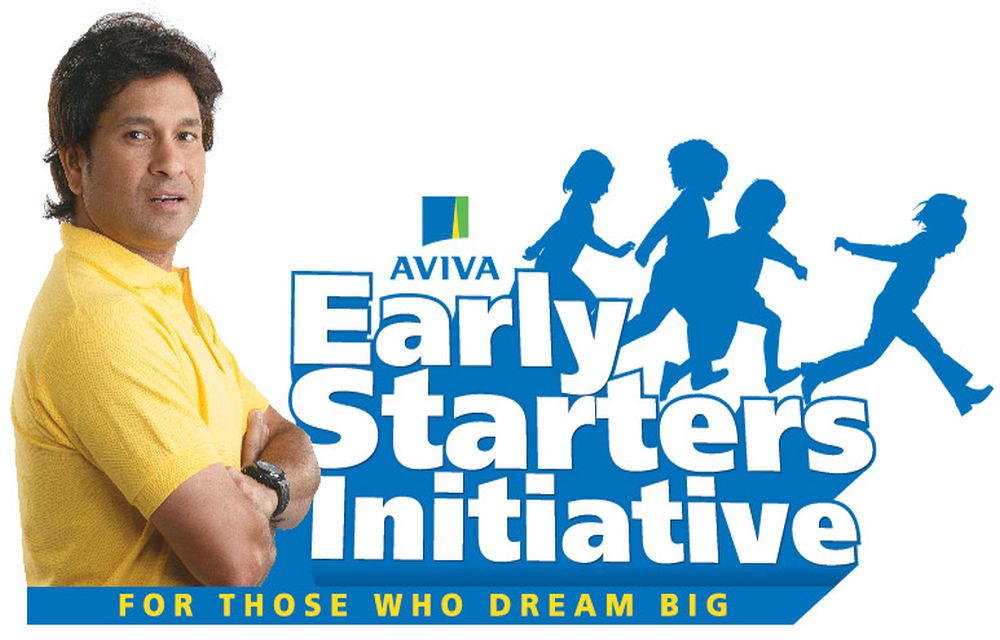 Aviva's #EarlyStarter is a campaign to educate children is reached to its final stage. Sachin Tendulkar, who has been Aviva India's brand ambassador since 2007 will intitate the finale of the campaign in Mumbai on February 19, 2016.
Today on 19th February 2016 Aviva Early Starters event took place at NSCI ground, Worli. The Aviva Early Starters initiative was launched in July 2015. It is initiative of Aviva India specially for children to share their big plan and big dream and guiding factor for parents to support their children financially in fulfilling their dreams. Majority of children in India are not able to perceive their dream because of lack of finance, because parents could not determine the cost of their children's dream and could not plan it from early stage.
According to Ms Anjali Malhotra, Chief Customer, Market and Digital Officer, Aviva India, Kids in India dreaming Big and wish to pursue various career options, but parents are comparatively under prepared. Aviva took initiative  Aviva through its advisory, proposition & initiative like Early Starters, aims to partner young parents in creating concrete plans, for fulfilling aspirations of their children.
Aviva India has provided 23 children an opportunity to live their dream profession for one day. The event is conducted in NSCI Ground, Worli, Mumbai, in the past the initiative was taken up in New Delhi, Kolkata, Pune, Hyderabad, Bangalore, Mumbai and Chennai.
Top of all the Indian Super Celebrity, the Cricket Legend Sachin Tendulkar is the chief guest of Aviva Early starters Event.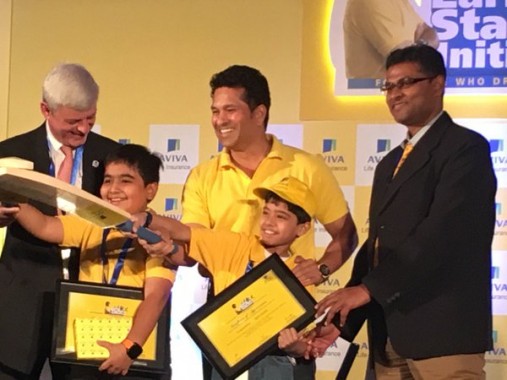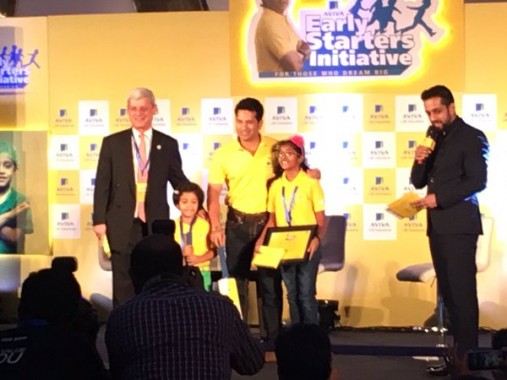 Master Blaster Sachin Tendulkar felicitate the young kids, who are part of this event.
Blogger Event at #AvivaEarlyStarter Program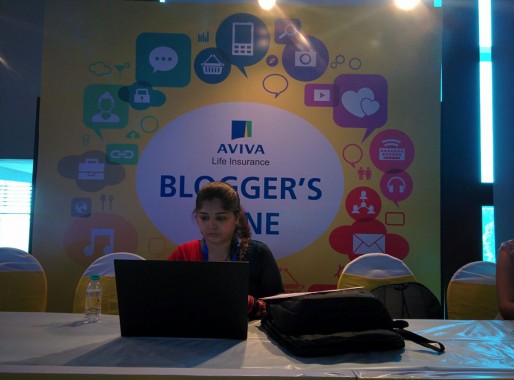 Aviva called for Bloggers to participate in this event. Event was concluded with Speed blogging contest where bloggers were required to write about their experience in Aviva Event.
Over all this Event was very successful.