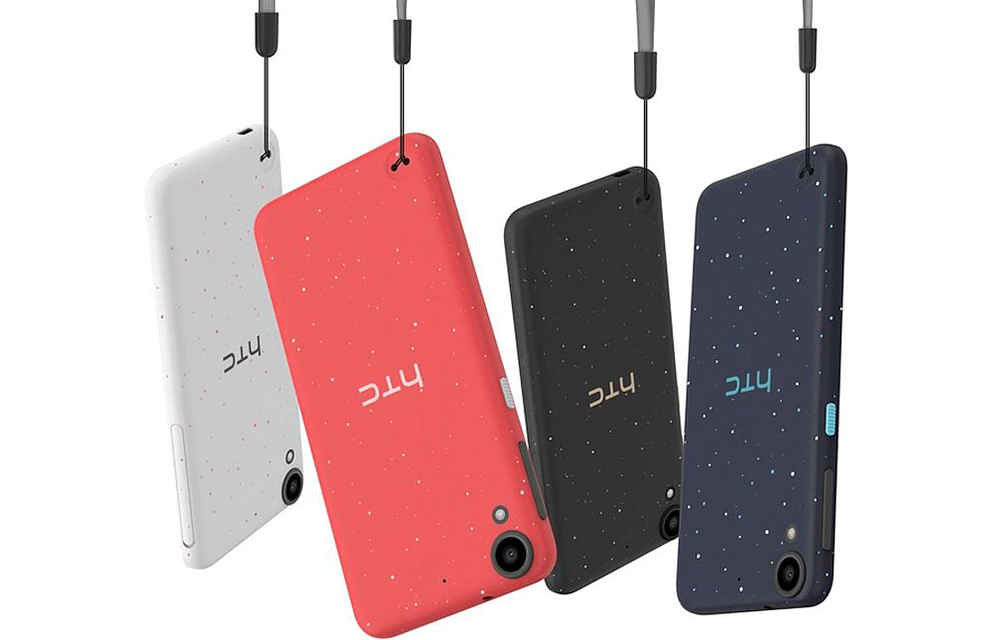 We all know HTC is in its hard days and must it need a big boom to survive in market. Now they planned on three Android devices in the mid range for Europe and Asian markets. We are not sure about the US release for this three.
HTC announced this Desire Trio at Mobile World Congress 2016, in Barcelona recently. Let's take a look into the specs and features.
HTC Desire 825 Specs and Features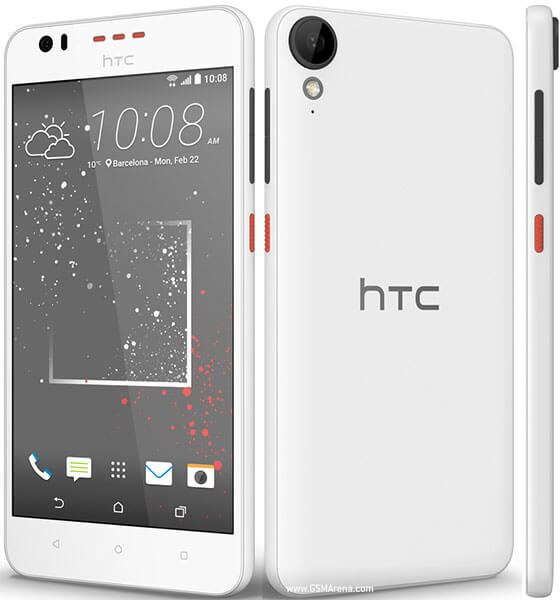 If we talk about some standard features of phone, the phone  features a 5.5″ Super LCD with 720p resolution. It's powered by 32-bit Snapdragon 400 chipset (quad-core CPU at 1.4GHz). Memory comes with 2GB of RAM and 16GB storage, you get a microSD slot expandable up to 1TB in Desire 825.
The phone comes with latest Android version 6.0 Marshmallow. If we talk about camera features, Desire 825 comes with 5MP front selfie camera and back camera comes with 13MP, both cameras can record 1080p video.
The phone will come in single and dual-SIM flavors depending on region and has LTE connectivity. The battery is 2,700mAh.
The back panel got a good design. You can customize it further with snap-on cases that received the same micro-splash paint effect.
The Desire 825 will come with a Hi-Res headset and Audio certified and features Boom Sound speakers with Dolby Audio.
To conclude only exciting feature in Desire 825 is, it comes with Android 6.0 Marshmallow.
HTC Desire 630 Specs and Features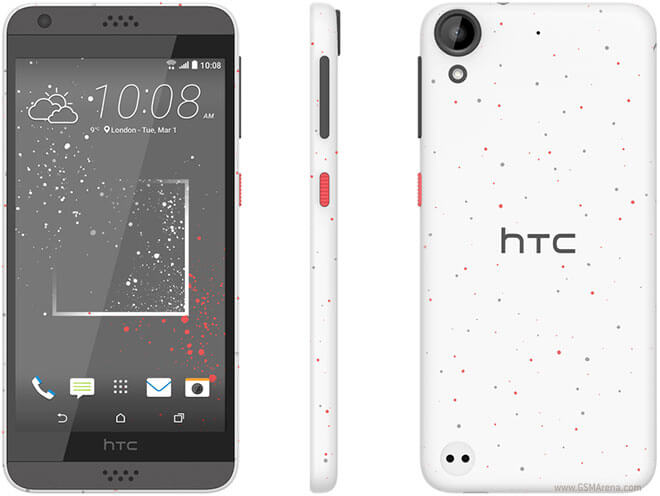 The HTC Desire 630 is one step behind Desire 825. It has a 5″ 720p screen and a 2,200mAh battery which is smaller than Desire 825. Most of the remaining specs looks same as HTC Desire 825.
Hardware specs features the same 32-bit Snapdragon 400 chipset, 2GB RAM,16GB Internal storage,13MP camera on the back and 5MP camera on the front.
The phone comes with the same speckled exterior as Desire 825 and offer good sound quality with Hi-Res audio setup, headphones and stereo speakers.
The exterior design is also following the same speckled ideology like Desire 825. You can also get the same Hi-Res Audio with Dolby Audio 5.
It comes with single-band Wi-Fi (b/g/n). The HTC Desire 630 supports Cat.4 LTE and will be dual-SIM only.
HTC Desire 530 Specs and Features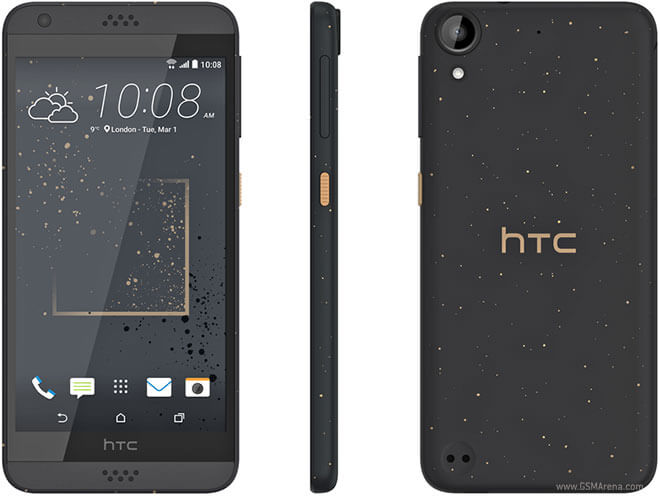 The HTC Desire 530 is a very basic version of recently announced HTC Trio. It has a 5″ 720p screen and comes with Snapdragon 210 with 1.5GB of RAM. Storage stays at 16GB with an expandable microSD slot up to 1TB.
Front camera quality stays at 5MP like others two, but the back camera dropped to 8MP. Video resolution could be 1080p, but not mentioned in the official specs. The chipset of this device can handle 1080p.
The HTC Desire 530 does not provide Hi-resistance audio quality.  It has an unique exterior with painted panel design.With all this features it looks very basic phone.
The HTC Desire 825, 630 and 530 will be available in stores for consumers in March 2016. The price is not yet declare by HTC for any of these devices yet. There are talks going on that the price of all three may be around $200 to $300. We will update once we know the official price.
Check the best selling HTC phones in Amazon USA and Amazon India
Share this article to your friends in the Social Medias. Thank you for reading and sharing this article.