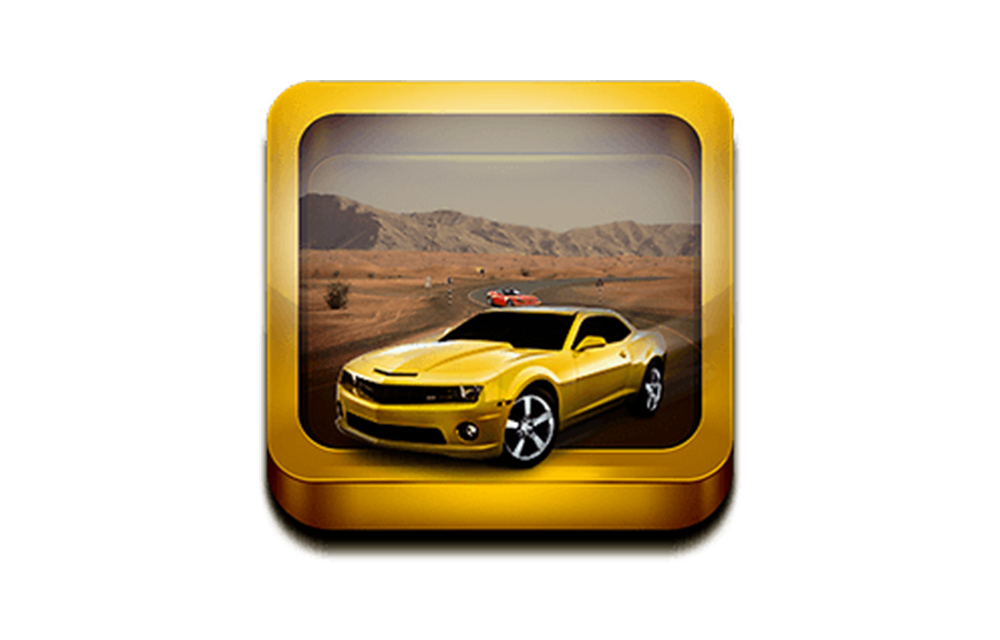 Cash or Crash: Gateway Drive is a classic endless racing game with yet simple controls and gameplay. The game begins with an explosion that led to the destruction of a bank in the town, and the coins were scattered all over the city. After the explosion, the robbers evade and run away in their racer car. And the cops trying to evade them. This is the main theme of the game. The player will be put in a car where 8 different cars are there to select from. The drivers need to drive through the zig-zag highway by collecting the split cash on the road.
Also Read: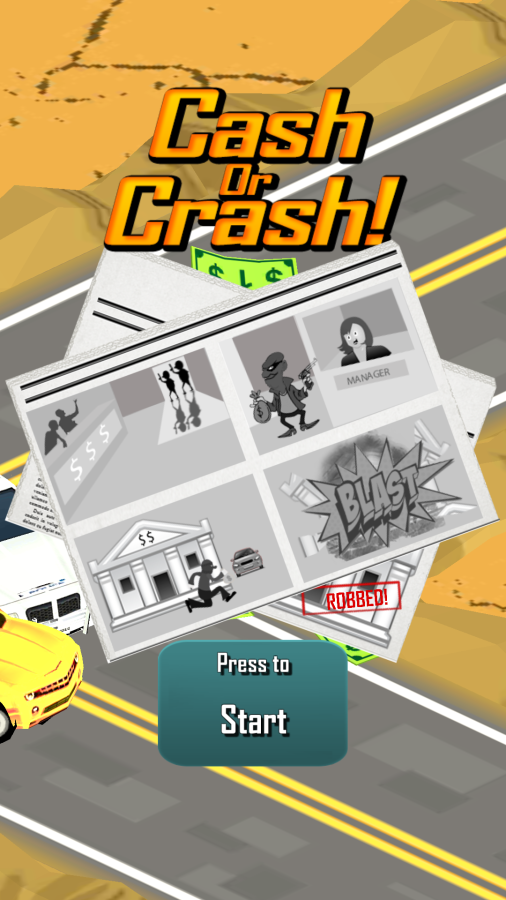 The more, players collecting the cash and the longer they drive, they will be rewarded with coins that can be utilized to unlock new levels and powerful cars. So, the game will become an addictive one to the people at any ages as there is also a multiplayer option.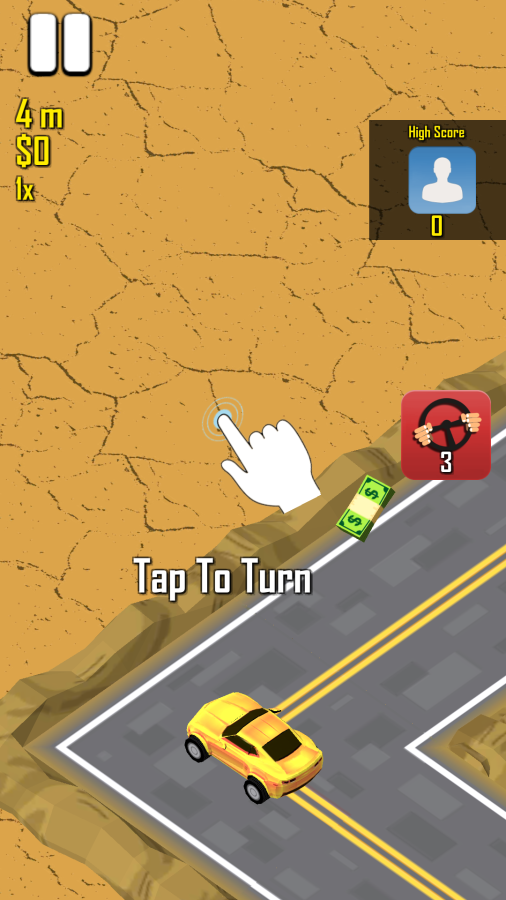 After the installation of the game on the smartphone, it will give you an intro of the game as a trailer to make you understand why you are going to race on the game. Thankfully, Cash Or Crash will also instruct you how to control the vehicle or how to play the game. The controls are very simple as most of them need only a single tap on the screen. As you run through the game, it will show you the details like how much cash you've collected and how far you've gone in meters.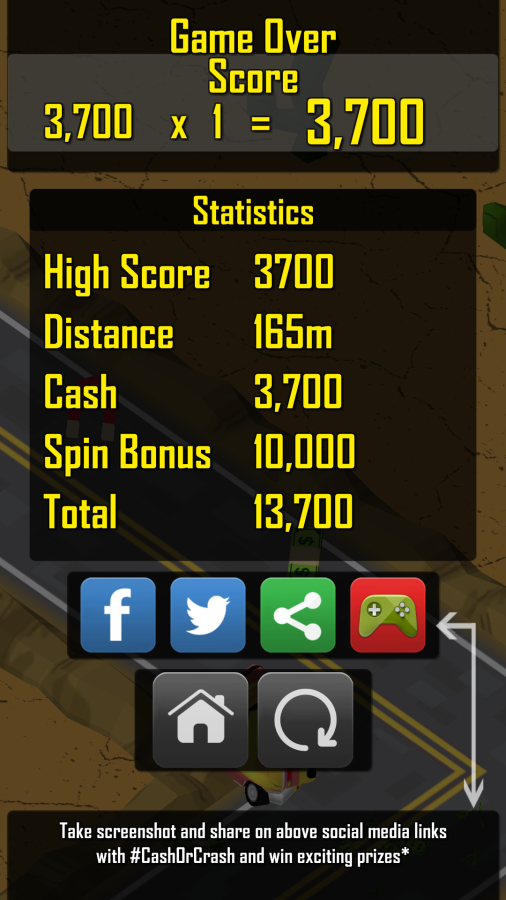 After the game completion, the results will be showed up which can be shared online to other players on the game. It will also let you earn extra rewards from spreading the game to your friends. Players can also spin a wheel of fortune type wheel to earn more cash quickly. If you are lucky enough, you will earn a bunch of cash which can be used to buy new cars or to unlock new levels in the game. This is the quickest way to earn some good amount of cash from the game without sweating.
There are 8 different cars to select from alongside 7 awesome levels namely, Village, Snow, Sea, City, Forest, Desert, Night. They can be unlocked by the rewards and coins you've earned from completing the games and playing fairly. The main reason why the people addicted to the Cash Or Crash: Gateway Drive is the multiplayer battles where the players can compete head to head.
Pros
Very simple and addictive game implementation
Good Control
Google Play games integration
Multiplayer
Cons
Verdict
Cash Or Crash: Gateway Drive is a simple racing game where nothing better to expect as the Asphalt 8. But, it is still a good game where players can enjoy without being bored. So, giving it a try may be a good option, and it may gift you a good arcade racing game.
Cash Or Crash: Gateway Drive Android Game Review