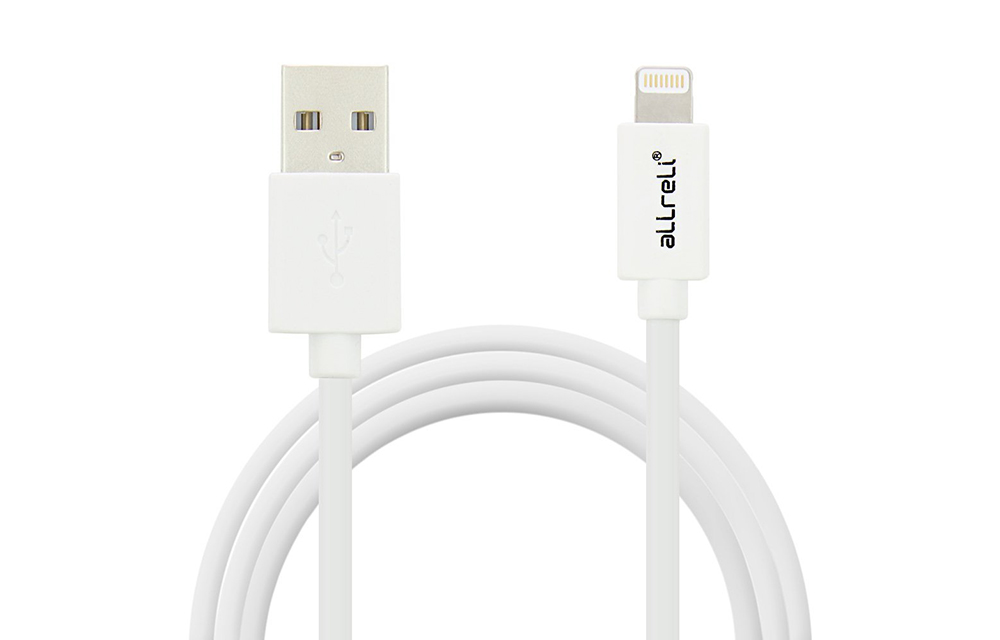 The aLLreLi Lightning to USB Data Sync Charging Cable is a 9.8ft long product with extensive capabilities in syncing your data between the app devices. It provides complete freedom to move with the devices with its long structure in design. Apart from having a tiny chord which builds a barrier between the users needs, aLLreLi introduced a good sign of productivity with their product. To strengthen the trust, the product is also coming with the Apple MFI Certification, which is the trademark of the Apple verified products.
Looking to the design, it is a plane white chord attached to the bulky ends which similar to the traditional apple chord. As mentioned above, length is the main attraction on the cable with its 9.8 feet body which will be enough to carry the connected devices all around the room. But for someone, it may be difficult to roll around this length, and we will not recommend this to those people. If you don't mind the length, it is really a good product to consider in your next shopping.
You may also like these aLLreLi products:
Built in original Apple C10B chipset, the cable can deliver the same result as an Apple product does. The tinned copper stranded conductor is a reliable electricity friend with the power to conduct optimized current all over the usage without interruption. The material is also very lightweight which makes the entire product a lighter one when compared to traditional connecting cables. It can have a maximum output of 2.4A where the data will be transferred in a maximum of 350MB/s.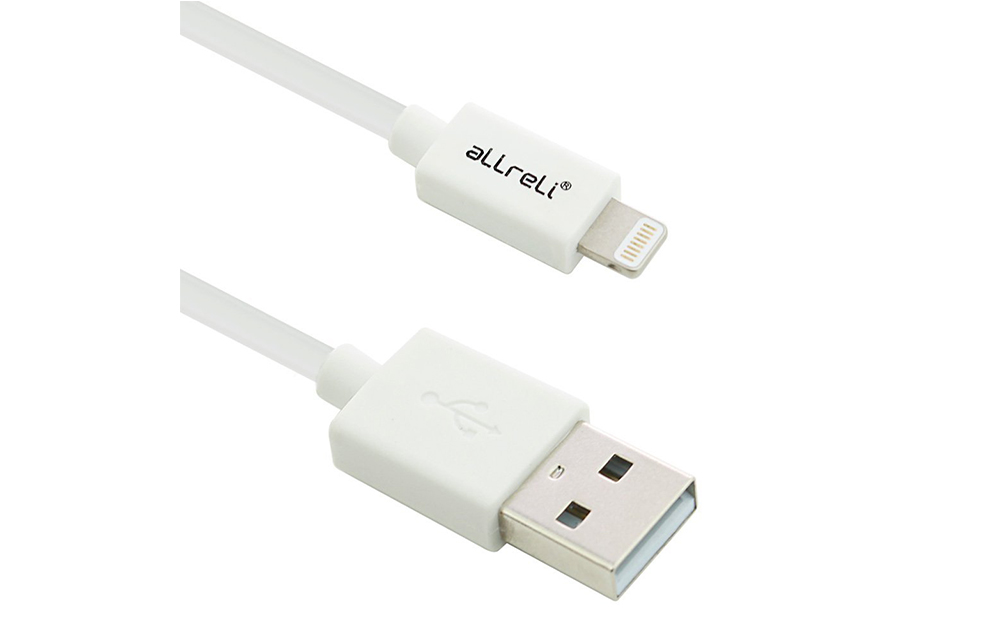 From our tests, the 9.8ft aLLreLi Lightning to USB Data Sync Charging Cable performed well and nearly meets the charging and data transfer time of an original Apple lightning cable. Data sync speed is the most likely feature we found as it was able to deliver very near transfer speed as an apple product which is still untouched by other products on the market. In charging too, it is nothing less than a considerable product especially for those who facing difficulties in finding a replacement for the Apple Lightning cable.
The usage of the product is very simple as connecting it to the charging port for charging purposes or connecting to a PC outlet for data transfer. The MFI certification ensures the product is made of Apple Original Chips, and original Software Driver is installed in this cable.
Compatible with the devices including
Apple iPhone 6/Plus
Apple iPhone 5/5S/5C
Apple iPad Air 2013
Apple iPad Air 2
Apple iPad Mini/iPad Mini 2 II 3 with Retina Display 2013
Apple iPad 4th Gen (with Retina Display)
Apple iPod Touch 5th Generation
Apple iPod Nano 7th Generation
Pros
Good Design
Lightweight
Good Charging and Data Transfer speed
Easy to roll and carry
Reliable material used in build
Apple MFI certified
Good Pricing
Cons
For some people, it may feel a little longer
Verdict
9.8ft aLLreLi Lightning to USB Data Sync Charging Cable is a good replacement for the Apple Lightning connector which meets near capabilities of an original Apple chord. If you need an extended connectivity between your PC or Mac to the Apple devices including iPhone, iPad, iPod, etc., this product from aLLreLi is a good option. It costs $9.99 as of July 14, 2016. If you would like to avail the product, your can buy it from the following link.
Buy 9.8ft aLLreLi Lightning to USB Data Sync Charging Cable