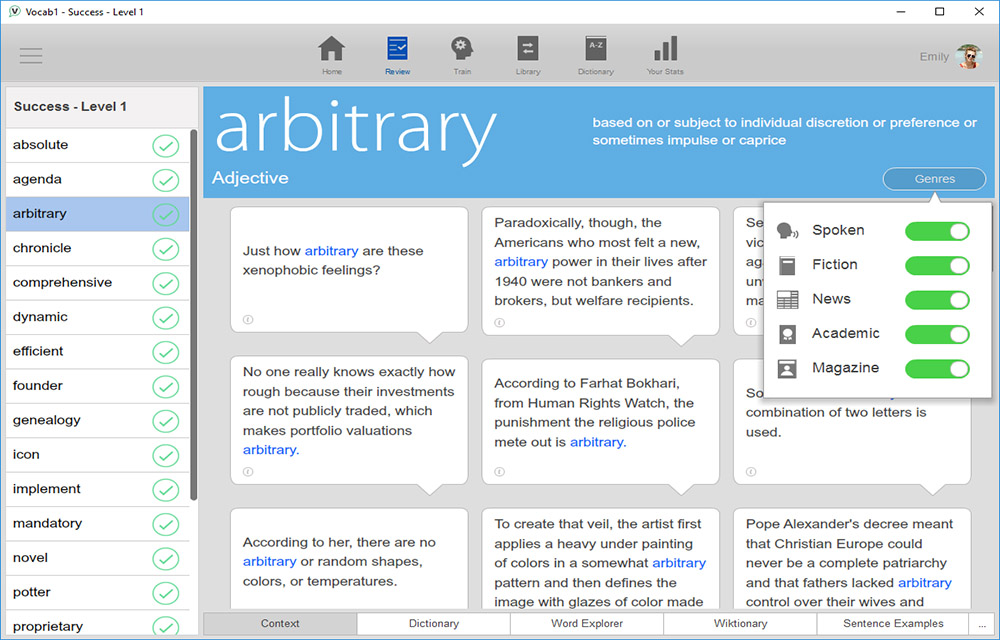 Are you enough confident in your vocabulary skills that you can present your company project without having to bring the dictionary? If you are not, here is a simple software which can help you add some or many professional words to your vocabulary. Apart from the normal style of presenting or writing things, it is always considered as something different to use some extra professional phrases and words in your articles. This software which named Vocab1 has millions of such collection which are usually known as Corpus.
It has a massive vocabulary index that curated by experts implemented in form of fun games and readings. It helps to make learning these words easy and fun. The software is compatible on almost any platforms including Windows, Mac, and Chromium. Users could enjoy the benefit of the software on all of these platforms regardless of the versions they are using.
People are often judged by their ability in speaking and presenting the things. It will be more likely to get chances in any areas if you have much better language skills than your competitors. Either in an interview or a competition, it is better to pack something more in your brain than bringing the traditional skills. So, the Vocab1 has a great relevance as a vocabulary improvement software.
The way of learning things is a little bit different in the software. Instead of following the traditional read and understand track, the software approached the learning in a different way. As per the company, it will take about half of the time to learn a new word from the software when compared to the tradition pen and paper method. And the learned words will be repeated throughout the exercises to ensure that the words stick in your mind forever.
As any software worths a try, you should give a try to the Vocab1 also. You can own the software from their website given below.