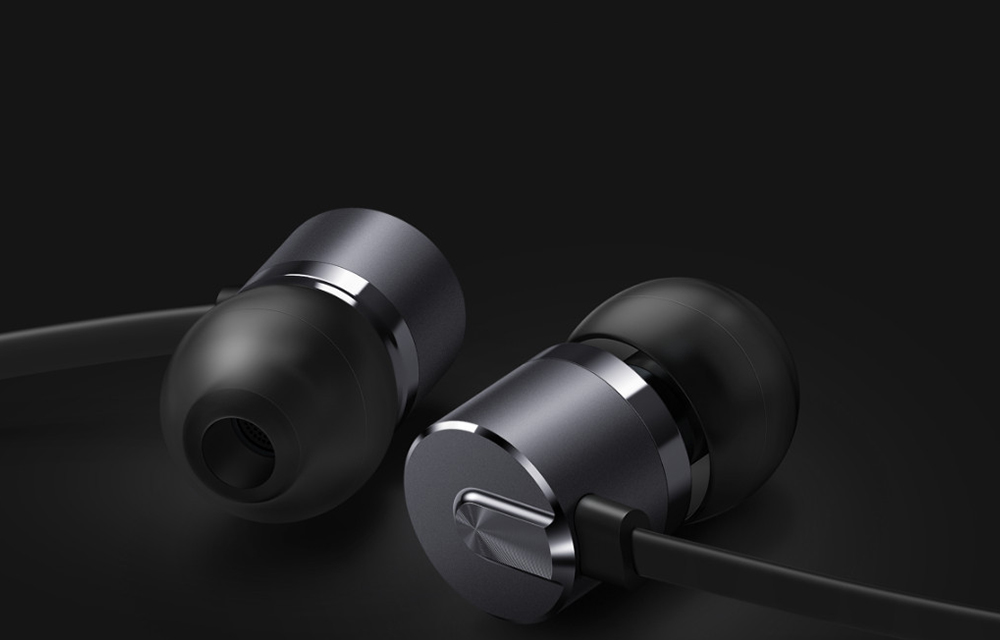 In case you needed more proof that OnePlus is definitely not relenting in its quest to dominate every aspect of our present and future tech, here it is at last. In order to give users a much more premium-sounding in-ear  rapturous experience, OnePlus has  just launched the brand-new Bullets V2. And oh, it's not really a bullet, so stop dreaming of shooting deer or someone with it!
The new in-ear headphones replace the astoundingly excellent OnePlus Silver Bullets that was launched way back in 2014. OnePlus proudly boasts that its new earphones were specifically designed to complement its astounding OnePlus 3. Mating the two buddies ensure ultra-premium look, feel and listening quality. The new OnePlus Bullets V2 were designed in partnership with LOFO, the German audio maestro, and sports an ARYPHAN polyarylate diaphragm renowned both for its light weight and high vibration frequency. The frequency range of the Bullets V2 is 20-20000Hz, the sound pressure is 107dB with 9mm dynamic drivers, a rated power of 3mW and  a Total Harmonic distortion of less than 1% all shows it means business. All these incomprehensible gizmology help ensure that you experience Christmas and New Year all rolled into one wondrously dreamy package each time you slip it into your ears. The Bullet additionally has an aluminum coil that is quality wrapped in Japanese black copper for ceaseless and consistent listening quality.
The OnePlus Bullet V2 underwent deliberately careful optimization to enable it to sublimely deliver richer bass, a more delicate and willowy treble and way smoother midrange than its predecessor. It also sports a 3.5mm  audio jack with an impedance of just  24 Ohms. It weighs only 14 grams and comes with a cable length of 1.25 meters. And yes, it has a tri-button in-line remote control.
Colors are a bewitching Black and a brilliantly radiant White.  Both are presently available on the OnePlus store and on Amazon. The price is just Rs. 1,199, which makes it a relatively cheap and definite treasure worth getting.