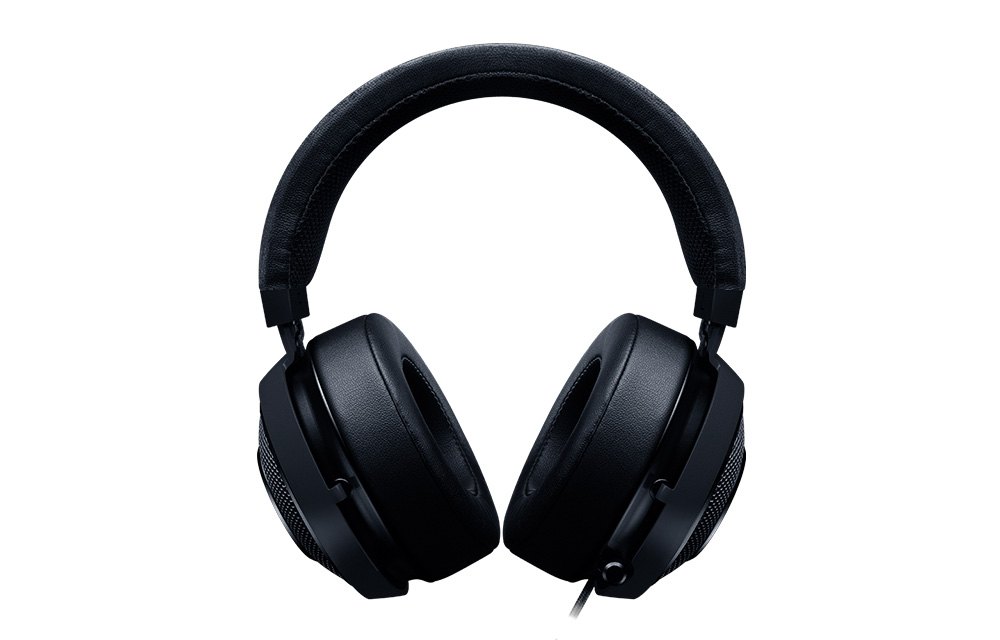 The Razer Kraken is a big, bad, beautifully scary monster that endlessly wows in design, execution and practice.
Game, much do you? Or just like the sinful thought and actual act of wearing a gaming headset over your noggin? I don't blame ya, as so do I. Which is why I particularly like the new Razer Kraken 7.1 V2. Incidentally, like some other gaming accessories manufacturers you and I know, Razer certainly knows how to give shiver-inducing and weirdly unforgettable names to its products, but that is neither here or there. The new Razer gaming headset features 7.1 virtual surround sound, supports extremely customizable Chroma lighting and are designed with competitive, professional level gamers in mind. And according to Razer, designed as well with their valuable input and priceless contribution, and it definitely shows.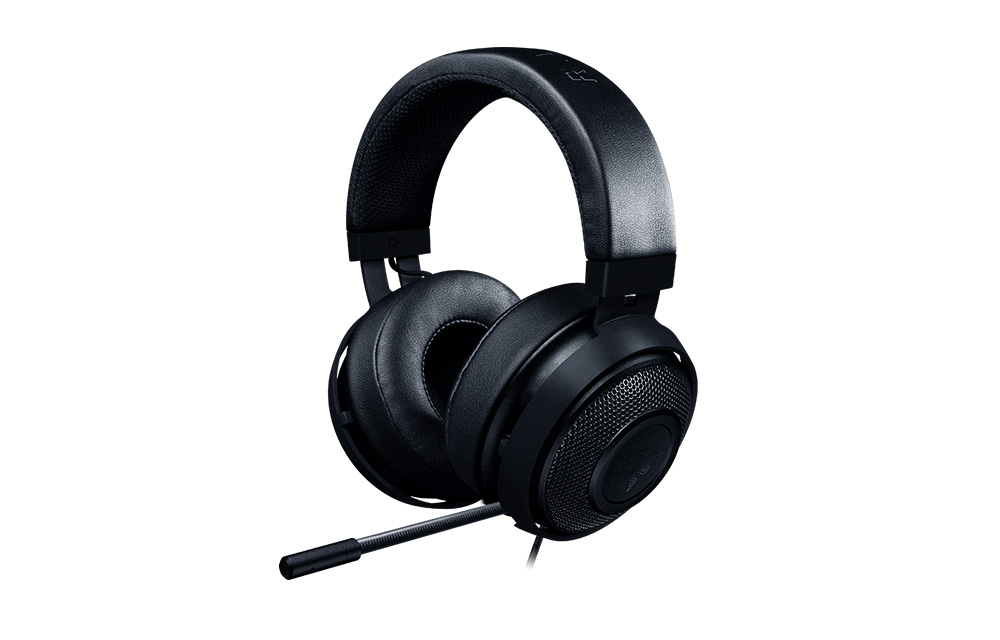 The Razer Kraken 7.1 V2 is bigger than what we are used to, with huge, memory foam-cushioned earpads seemingly more suitable for Dumbo and his relatives than your tiny ear appendage. The earpads though provide a really impressive amount of passive noise isolation, ensuring that the only thing you hear while gaming on the couch or at e-events are just the pounding of your pulse and your erratic breathing as you conquer planets and endlessly go about your thankless task of saving the world. When needed, this backed up by active noise canceling via a retractable and weirdly flexible mic sitting pretty on the left earcup. When not in use, the mic can be muted by clicking a button at its end, while the ANC feature can also be turned off or on as desired.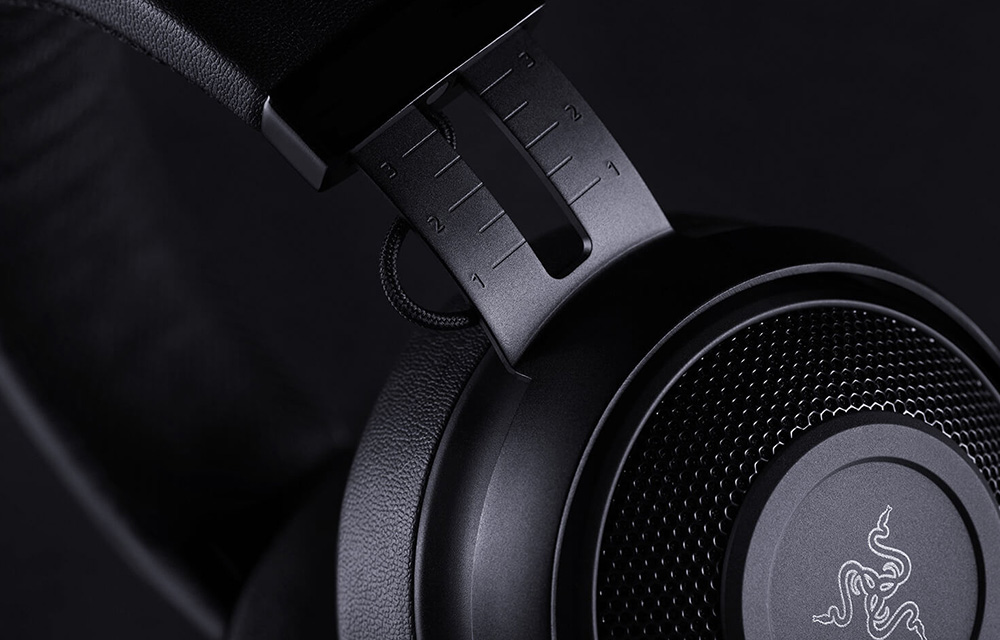 Despite its near Kraken massiveness, weight is surprisingly just a positively anorexic 346g. The headband is of an aluminum unibody design with arms that sports 5 number notches infinitely adjustable to suit an infinite amount of heads for premium comfort and long duration use. The earcups too apart from rocking their 50 mm audio drivers also sport molded channels for the bespectacled gamer, ensuring that when worn his optical aids does not press too deep into his head. Which is quite a thoughtful feature and certain to come in handy on my next all-night LAN party with friends.
The connection is via a lengthy, braided USB cable with compatibility for the PlayStation 4, Windows and Mac only. If you have an XBox One then you are way out of luck as it does not support USB headsets.
Yes we said it but it surely bears repeating: the Razer Kraken 7.1 V2 ships with awesome 7.1 virtual surround sound, with all tweaking and headset controls accomplished through Razer's Synapse app. And by the way really fun and effortless to perform. We found the overall sound quality to be great even at default settings, which is a comfort. But your own unique customization are just a blink away if you wish.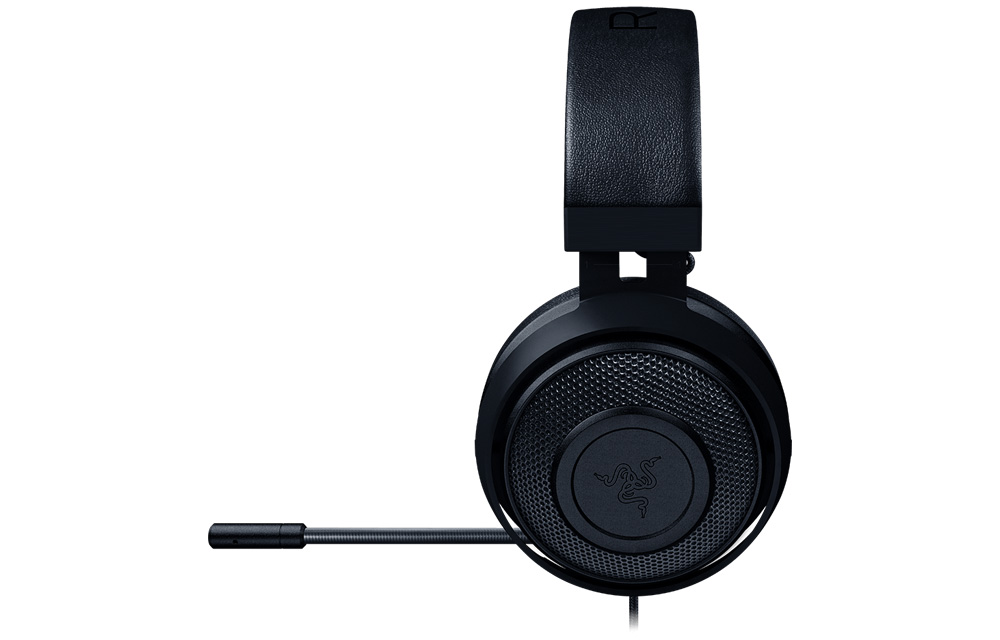 Price is a surprisingly reasonable $99.99. With their metal unibody design promising exceptional durability as well as their unique design and overall hard-core performance, the Razer Kraken 7.1 V2 is an all-star performer well worth the price, and an excellent addition to your gaming accessories library.