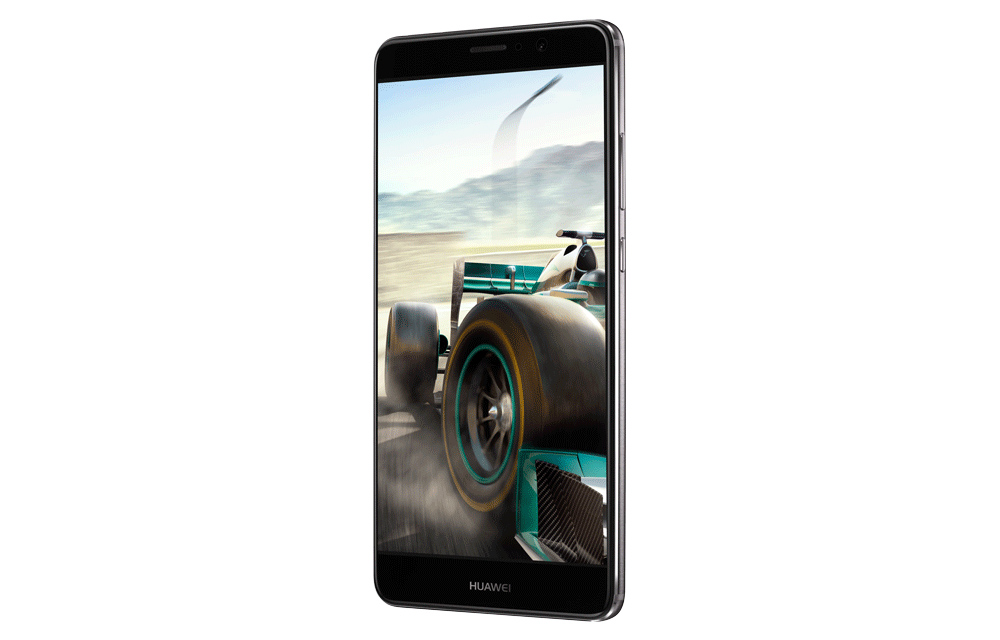 If you are into big and bigger screened phones, then a really tasty dinner just arrived for you from Huawei. And oh it is actually so delish that we can barely believe our senses! The Huawei Mate 9 is the next flagship evolution of the series, and packs all the features, all the gizmos to be expected. And additionally finished with enough irresistible wizardry to give other top rivals a speedy and enduring migraine. As well as hopefully motivate a mad rush to the lab to find an effective countermeasure.
This big baby is definitely not a one-trick pony and has everything for everyone. Particularly for Galaxy Note 7 users who miss their huge-screen of the atomic little friend. This smartphone ticks all the right boxes precisely, but the sheer size might scare off some conservative users. Still, big is beautiful, right?
Initially scheduled for release in November 2017, and since pushed back to early this year, the Huawei Mate 9 is currently among our top picks for the most awesome smartphone on the planet. When it does officially become available though, expect to dig a massive hole in your bank account if you plan to acquire one, courtesy of a suggested price of $775. And oh, kindly remember that a more heavily buffed version of the Mate 9 that massively outperforms it is due for release anytime soon. Called the Mate 9 Pro, it might be just the soul mate you have been searching for all your life. If the Mate 9 aesthetics fail to thrill enough, the Mate 9 Porsche Design is there to fill any gaps. As it well should at 1,395 Euros!
Lucky us got a preview copy of the Huawei Mate 9 and put it through its elegant paces. And boy were we stunned! Join us lets find out what this alien creation can really do and do with some sassy panache.
Design and Build Quality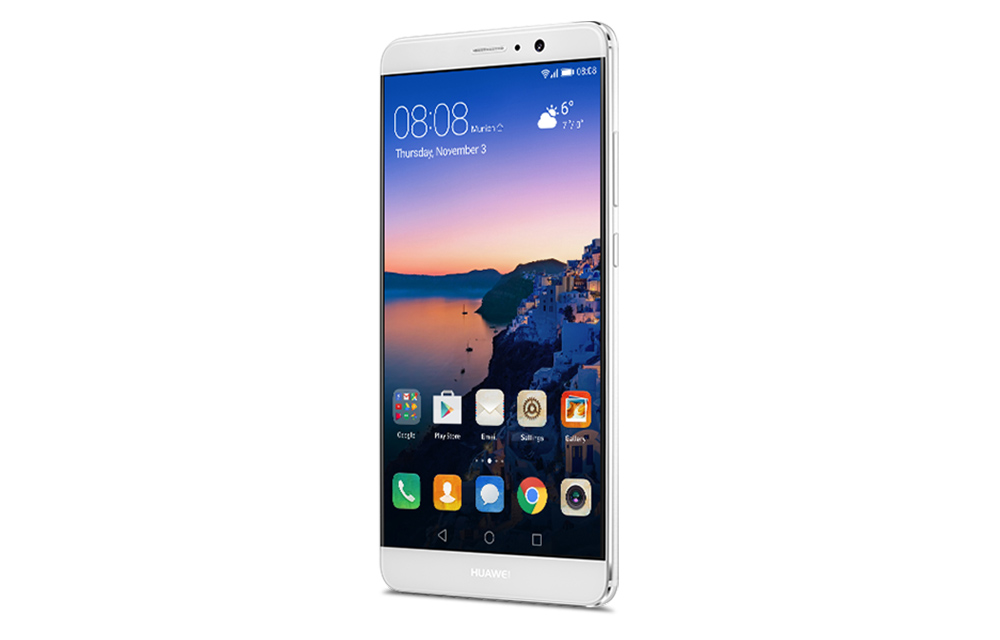 The Huawei Mate 9 is of an all-metal construction that tries but does not measure up to the sheer beauty of the Galaxy Note series. The design is functional, pleasing and adequate, and fails to set your heart pumping hard and your breath gets labored on sighting or holding a copy. At 6 inches plus, holding and using it one-handed is ludicrously difficult too, unless you got hands the size of dinner plates like I of course. In which case, it proved to be just what the doctor ordered.
Try as you can it certainly doesn't flex, suggesting excellent durability. Weight is a light 19o grams, 64GB of internal storage makes an appearance, as does an SD card slot for the video-hogging crowd. A USB-C port on the bottom end flanked by dual speakers sits there looking pretty and smug. On the back lurks an efficiently effective fingerprint sensor, while at the top sits oh wonders, an old-school 3.5 mm audio jack. At the right hand edge, you get the power button, which you will rarely need with your fingerprint scanner conveniently there to turn your device on.
Display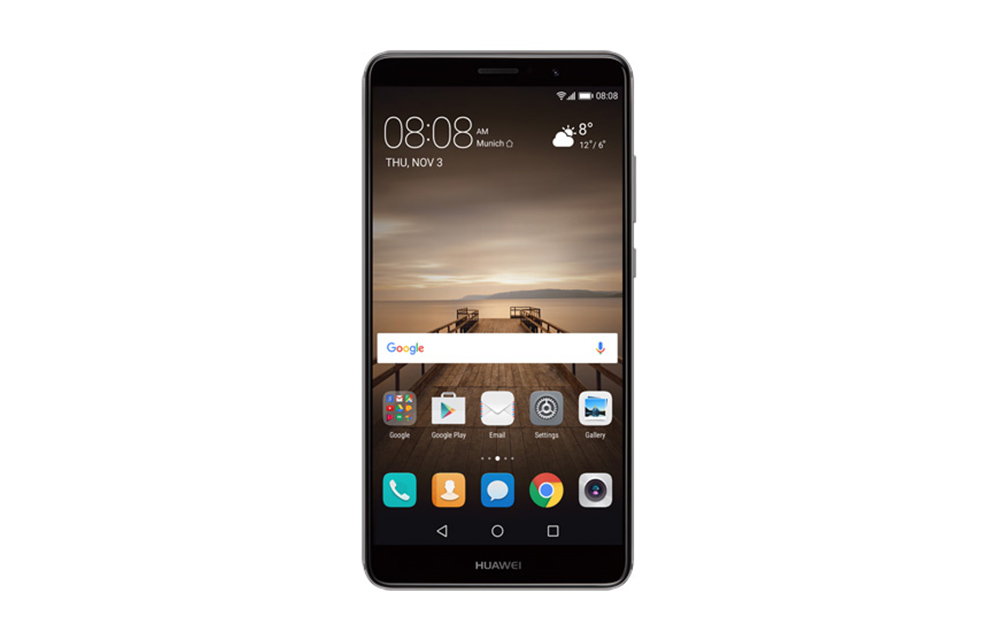 You get a positively eye-orgasmic 5.9-inches of screen real estate. With a somewhat disappointing 1,920 x 1080 resolution, which works out to around 373 PPI. With such a relatively pedestrian resolution, using VR headsets promises to be a less than enjoyable experience. With the device being advertised as Google Daydream ready, the modest resolution is hard to take. More, with most other rivals currently rocking QHD screens that frequently make us want to sink on bended knee and give thanks to the various tech gods, I feel Huawei let us down in this department.
But not too deeply. To give it credit, the display on the Huawei Mate 9 does look super. Outdoor usability is excellent too even in direct sunlight, while the colors, texts, and graphics are sharp enough to cut and butter bread with. Still, if only it were QHD.
Camera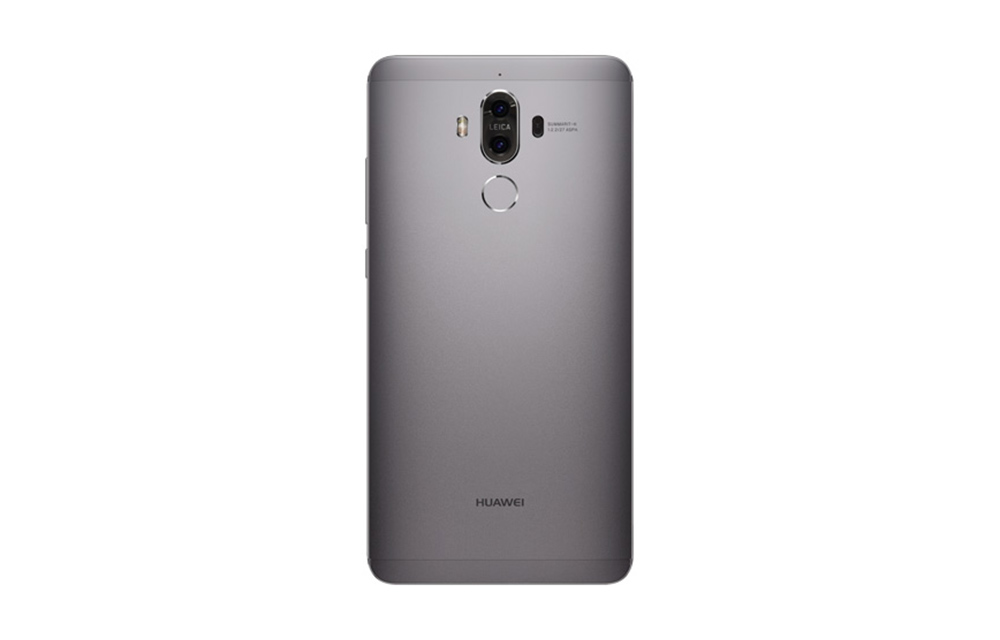 This beast spots not one but two Leica-branded cameras that take no prisoners. They can work in tandem to deliver absolutely outstanding photos and videos, or shoot images and other footage separately as desired. One is 12MP and shoots only in color, while other is a 20MP imager specifically designed for shooting footage in black and white only. As to be expected, details are pin-sharp, color reproduction top-notch, and low-light performance excellent. Lots of camera customization options for the inveterate tweaker are present. As is the ability to shoot slow-mo, 4K, full HD, and 720P videos, whichever strikes your fancy.
On the front-end seats a wide-angled 8MP selfie-churner that performs as well as its other siblings at the back. And big-eyed enough to take footage of the whole clan without anyone needing to be squeezed to death trying to fit in the shot.
Performance and Connectivity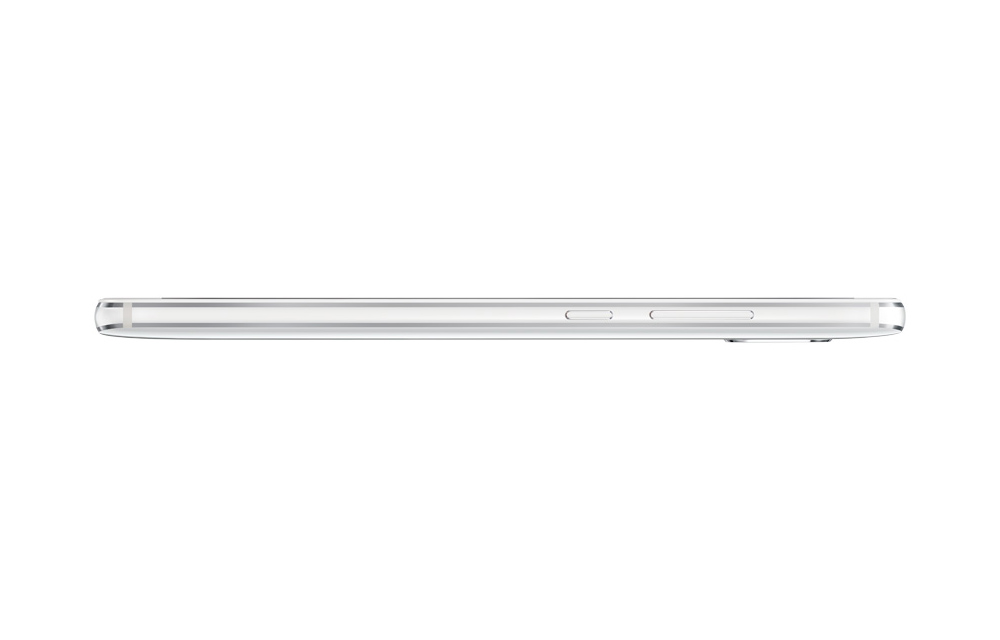 Relax folks; this baby is a fully armored warhorse that never rests! Under the hood swaggers the latest and mightiest octa-core Kirin processor that is mated to a beefy 4GB of RAM. This is an overly capable monster that exceeds performance parameters of the vast majority of its contemporaries, aided by endless software tweaking and optimization that goes on in the background and ensure better, effective and efficient performance always.
No lagging or stuttering were noticed, despite multiple apps operating simultaneously and a graphics-hogging FPS game keeping me gloriously entertained. Controls were apple-pie smooth and responsive like an obsequious English butler, making for a totally magnificent experience overall. OS is the Android 7.0 Nougat with Huawei's Emotion skin artfully inserted.
Internal storage is capped at 64GB, with 53GB being free for you to play around with. When you need more though kindly invest in an SD card of up to 256GB in size.
Battery
The new Huawei beast packs a positively ginormous 4,000 mAh battery that is resilient enough to last at least 2 days of moderate usage. Or over a day of back-breaking utilization for the power user. An available fast charging mode additionally provides around a day worth of juice in just 20 minutes.Which is useful for when you are in a hurry with full hustling mode activated.
Verdict
The Huawei Mate 9 is an outstandingly excellent and powerful workhorse that really wows in design execution and in a smooth action. With nothing to really criticize other than its lack of a QHD, this is a product that is really easy to recommend. That is if you have really deep pockets and a deeper and much more liquid bank account.