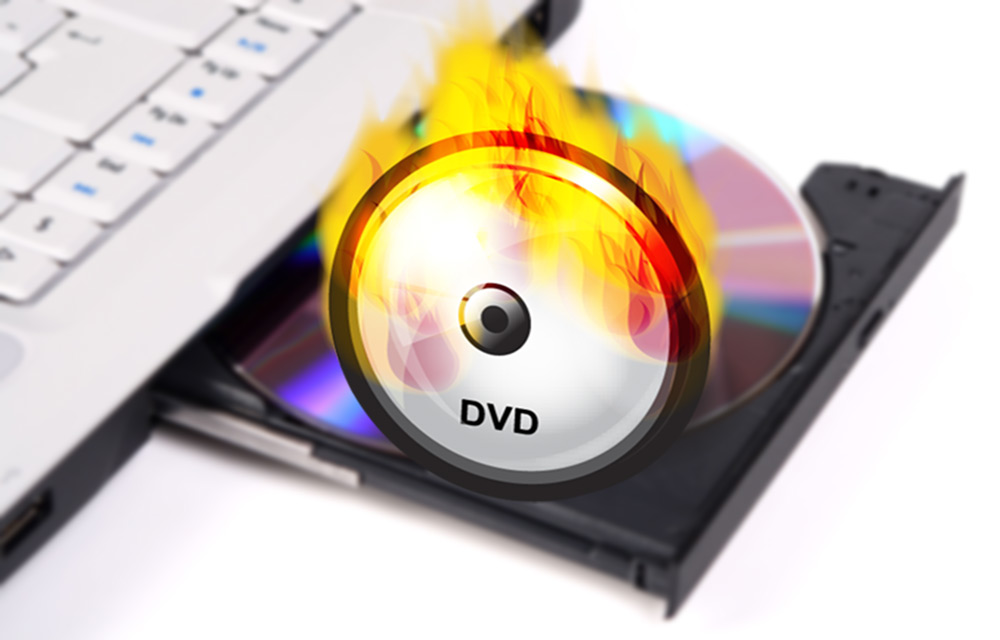 We're living in an age where users mostly prefer Netflix for streaming TV shows and Movies online and Spotify for streaming some premium music. Both services provide offline usage. However, there are still many users that ought to pick DVDs and CDs over such online services. Video games and Movies are still being sold in form of DVDs. Albeit, storing data on DVDs is not as easy as would do on a USB flash drive. You need a DVD burning tool for that which can store your data on the DVD. With a disc burning tool, you can even create a backup of a DVD and even rip them if the functionality is available. So, here's our roundup on some of best DVD burning software that you should definitely use.
12 Best DVD Burning Software
1. ImgBurn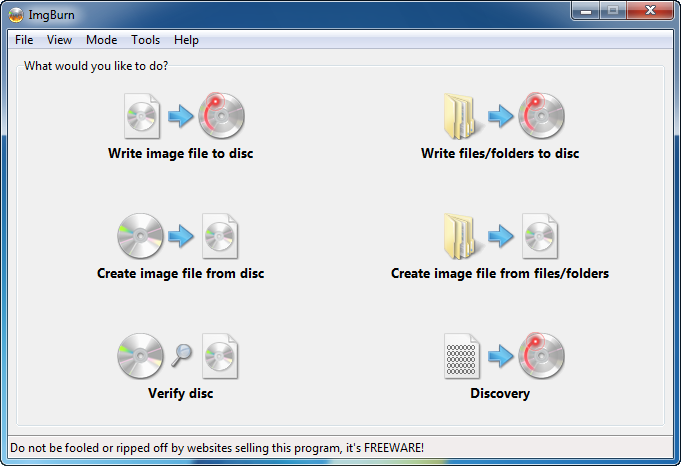 ImgBurn is a free DVD burning software that will fulfill all your disc burning needs. It can read images from DVD, write images to DVD and can also create an image for your files that you'd like to store on a DVD. Some tools lack the drivers for specific DVD types, but, Imgburn has mostly all drives that are needed for specific DVDs. It also supports burning files to multiple DVD drives (if you happen to have multiple drives). The Image Queue system can help you burn files on multiple drives making the task easier for you.
If you are an advanced user then the software is completely configurable. It supports a wide range of image types and can also burn audio CDs. Imgburn is available on all Windows OS including Windows 10 with a 64-bit version.
2. AnyBurn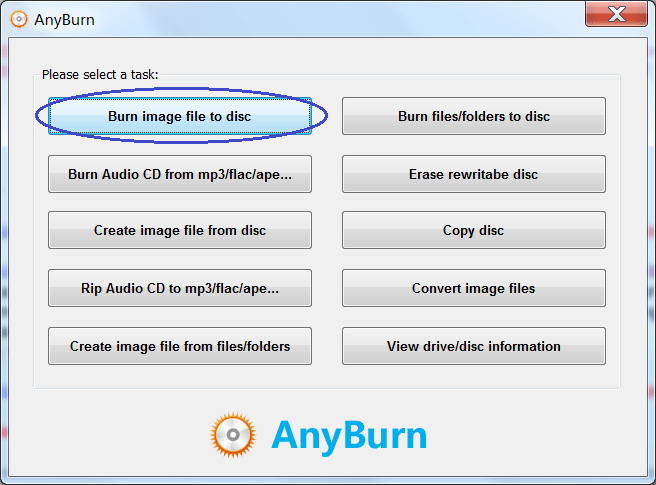 AnyBurn is a light weight DVD burning tool for those that looking for only burning files and reading files from DVDs. Yes, it can perform all the basic features that a burning tool should have. It can create images and burn them to CD/DVD/Blu-ray disc. If you're looking for lightweight ripping software then AnyBurn is a good alternative as it provides great DVD and CD ripping features. Apart from that, it can convert image files to different formats and you can even create a bootable USB flash drive using the software.
Even though being lightweight it still some configuration options for better control over the burning process. It also has a portable version so you can take it wherever you want on a USB flash drive.
3. BurnAware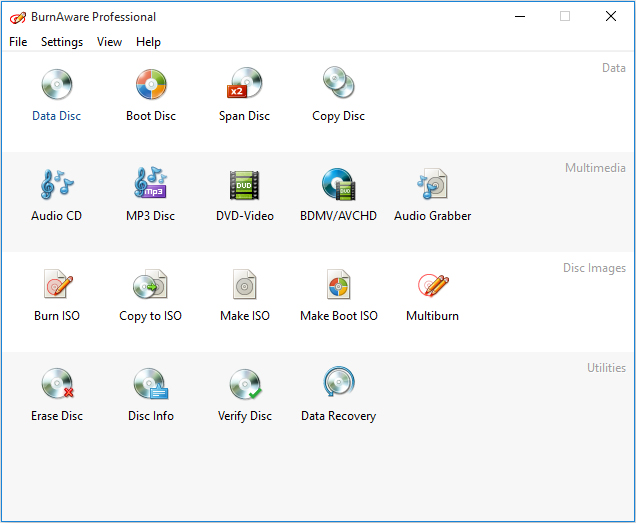 Burnaware is easy to use disc burning tool that comes packed with various features. You can create multisession discs that require 2-3 DVDs for installing some software or PC game. Bootable discs can be made for the same. If you want to rip music and videos from the disc then it can be done easily using the software. Multiple disc burning functionalities are also available to ease down your tasks. Apart from that, you also get data recovery and backup features to retrieve deleted files and keep your data safe and secure.
The software is free for personal use only. If you want it for commercial use then you'll have to pay for the software. There are three editions of the software – Free, Pro and Premium. You can check the website and compare the editions according to your needs.
4. DVD Styler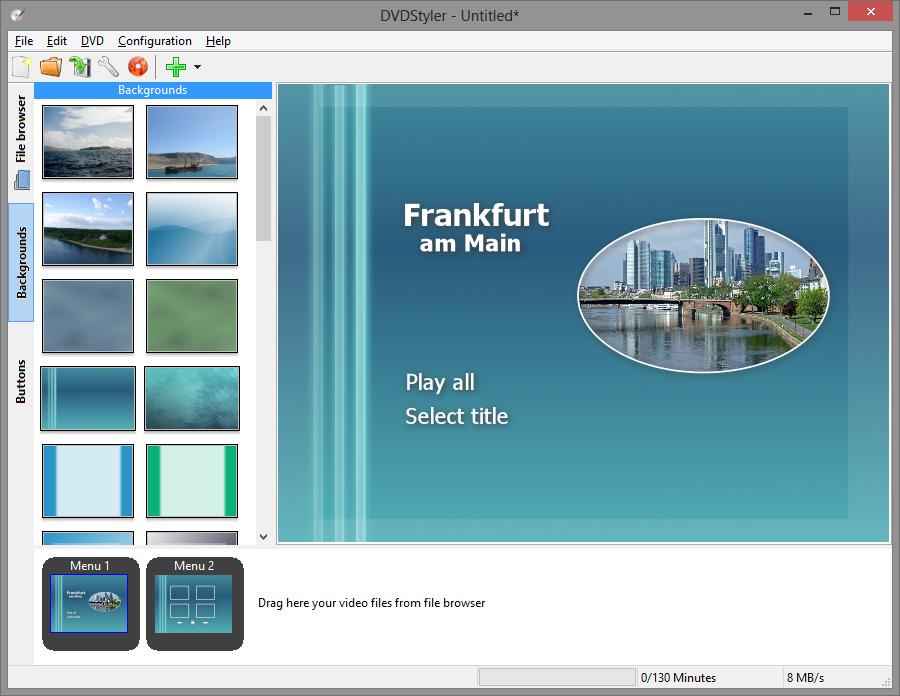 DVD styler as you might have guessed is styling tool to create the cover for DVDs and all other styling elements you need to make a DVD look good and neat. It has various inbuilt templates for you to quickly start editing and making a cool new DVD cover. However, it's not just a DVD styling tool but it can also burn files onto your discs. It has all the basic features that DVD burning tool should have. You can even add subtitle, Mp3 tracks and create slideshows.
The interface is user-friendly and you can simply drag-drop items for faster workflow. It's an Open source software so it is totally free.
5. Deep Burner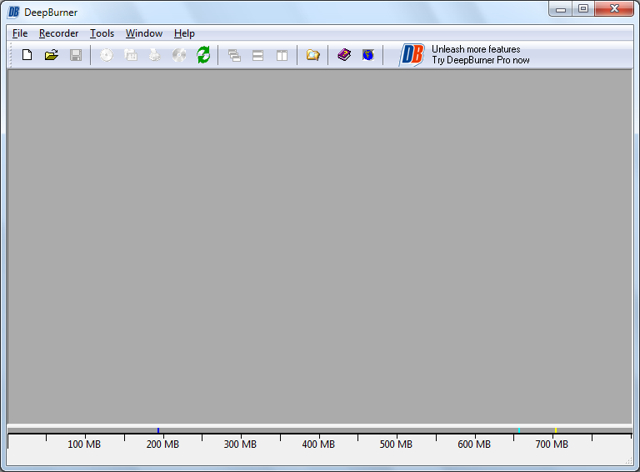 If you're more of a user that likes to keep a USB flash drive with you and use portable versions of software then this one should definitely be on your USB drive. It might not have some powerful features like creating multisession DVDs and burning multiple discs, but, it stands as an excellent candidate to be used as portable DVD burning software. It has all the basic feature including creating a bootable disc, burning files to CD/DVDs in various formats and also has a backup feature.
The software comes in a Free and Paid version. You can check the website for more information regarding which features are available in the Pro version. The best part of the software which makes it worth the investment is its size – 2.7 MB(Free version) and 5.9MB(Pro version). The website also provides portable DVD ripper, so, you can check that out too.
6. Ashampoo Burning Studio Free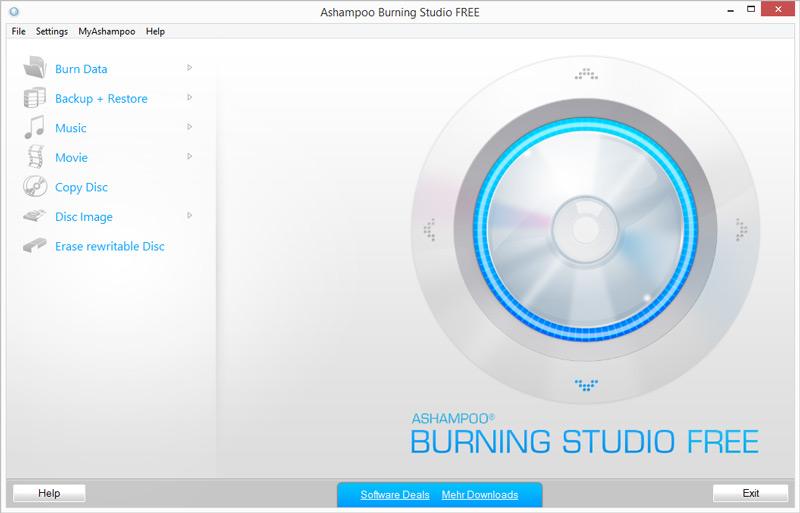 Ashampoo is one of the leading software development company and this is their free version of the DVD burning suite that they provide. We have already shared an in-depth review on their DVD burning suite. However, if your needs are just for a simple disc burning tool that can burn your movies and music onto various discs then the Free version is the best. The Free version provides the same power and performance as it's predecessor and has all the necessary disc burning features available. It has a less complicated layout, unlike its full-fledged burning suite.
You get most of the features loaded in as shown in the above screenshot. It's the best free alternative disc burning tool that you should definitely have.
Download Ashampoo Burning Studio
7. Power ISO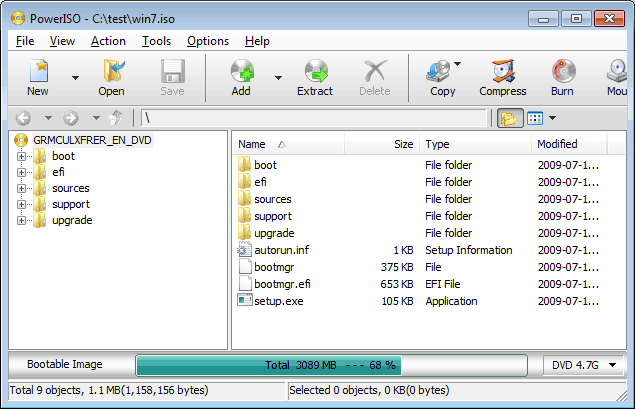 Power ISO is undoubtedly the most used DVD burning software till now. Well, it's popularity lies in it's easy to use interface and performance driven processing. You can burn, create, edit, extract and split multiple image files and store it on a DVD. It also has a functionality to mount image files as an internal virtual drive which can save you the hassle of storing it on a DVD. You can rip audio and video from DVDs and CDs and also create a bootable USB drive when needed.
PowerISO is an all-in-one solution for DVD burning and ripping requirements. The software comes with a free trial on which you need to pay a one-time fee.
8. WinX DVD Author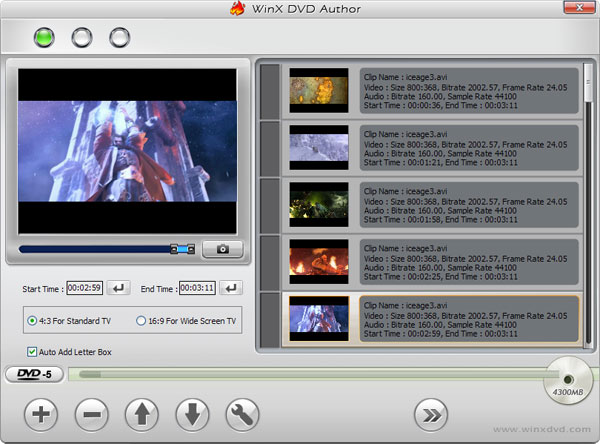 WinX DVD Author is all-in-one DVD creation software that helps you not only burn files and videos to discs but also to personalize it with DVD chapter menus and subtitles. It can convert videos to various formats and supports all type of burner devices. Apart from that, it can also download YouTube videos in HD and help you burn it on DVD. The software is totally free to download.
9. CD BurnerXP
CD BurnerXP has been around since Windows XP. It's the most aged software and has tons of features to use. Disc burning features are up to the mark, however, there some tiny little features that should come to light. It can verify the written data after burning, making sure the data is correctly written and didn't corrupt. It has a cover printing feature with Lightscribe integration. There's even a command line version of the software for those that like to bash out of everything. Apart from that, it has a multilingual interface and gets regular updates.
10. Power2Go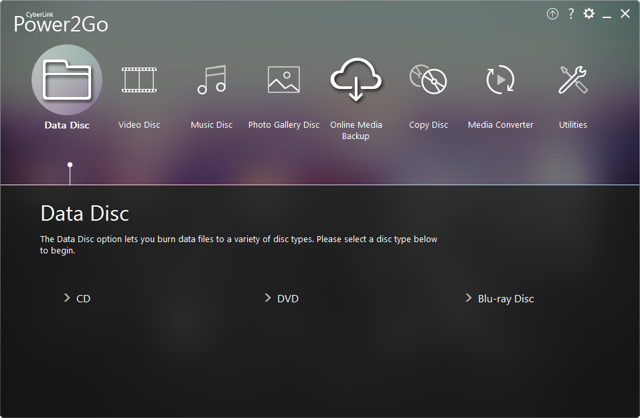 Power2Go has some excellent performance while burning discs and images onto DVDs. It can even burn to Blu-ray discs and BDXL. It has the power to burn extra-long movies efficiently. It comes with a 15-day trial after which you need to upgrade. Some of the features you get after upgradations are direct file transfer to your mobile devices and downloading photos/videos from facebook, Vimeo, YouTube, and Flickr. You can create interactive galleries for your photos and apart from that, you can safeguard your data with 256-bit encryptions for your discs.
11. NERO Burning ROM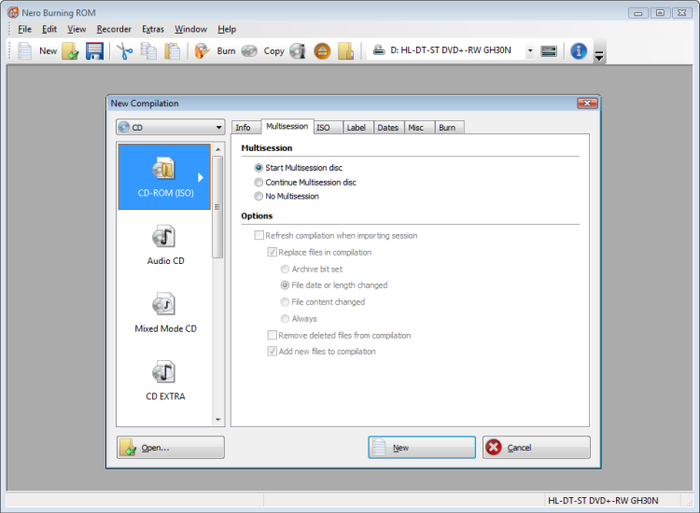 Nero Bruning ROM has the capability to burn all type of Disc and create bootable images with multisession functionality. It comes with a 'SecureDisc' feature which will keep your data safe and secure. One of the best features it contains is that you can wirelessly burn data from your smartphone onto a disc. If your disc is scratched then the software will burn the data multiple times and make sure that data is stored correctly. It has an integration with Gracenote that can automatically add audio tags to your music files.
12. InfraRecorder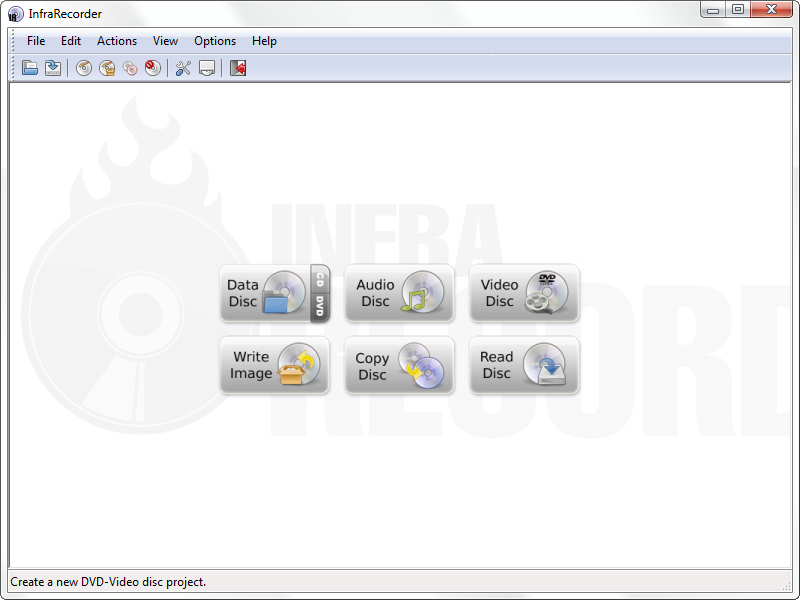 Here's another portable software that should be taken into consideration. It doesn't any unique features to boast about but it's an ideal DVD burning software. Using a temporary disc image it can burn disc images on the fly. Multisession DVD burning is available and you can also import sessions to previously burned multisession discs. The portability and size(4.25MB) of the software makes it a must have on your USB drive.
Conclusion
There are many DVD burning software out there. But, these were some exceptional software that had to be mentioned. I personally use Ashampoo DVD Burner free due to its performance and a compact pack of features. For portable use, I prefer Deepburner as a perfect choice for me. Which is your best DVD burning software? Let us know down in the comments.