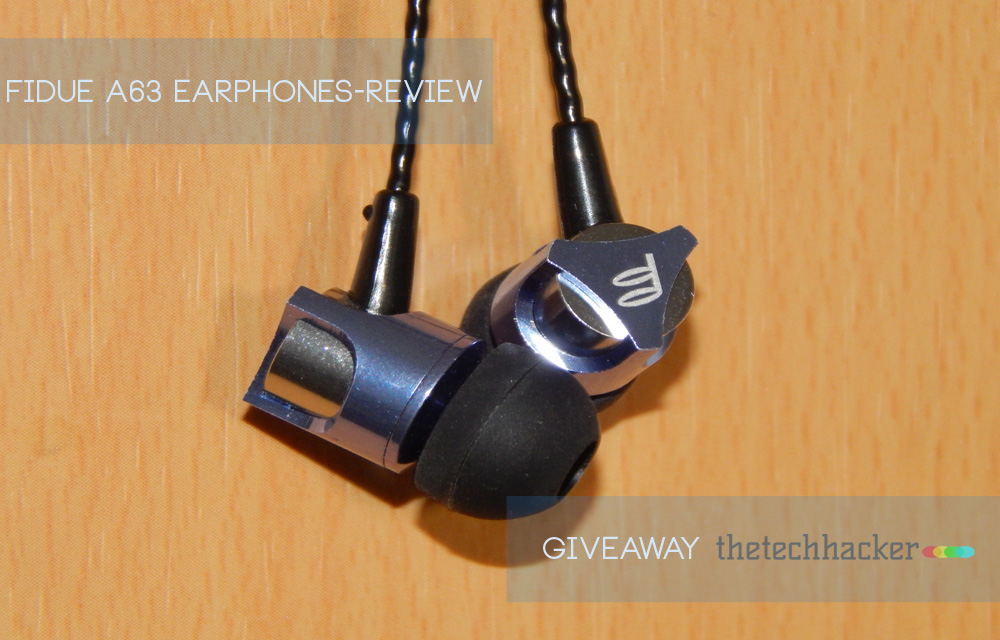 At least once in your life, we face bad experience listening to music because of earphones poor quality. If you habitually listen to music regularly then a perfect earphone is a constant companion to you.
If you are looking for a budget friendly decent IEM, Fidue A63 is a good consideration for you.
Fidue A63 -Out of the box
The unboxing experience you get from Fidue is decent. The box is nicely designed in black color with featuring A63 specifications in green. When you open the box you'll find earphones nicely packed in a soft material. Under the earphone soft layer, you'll find a small collection of accessories including ear tips and a soft black pouch.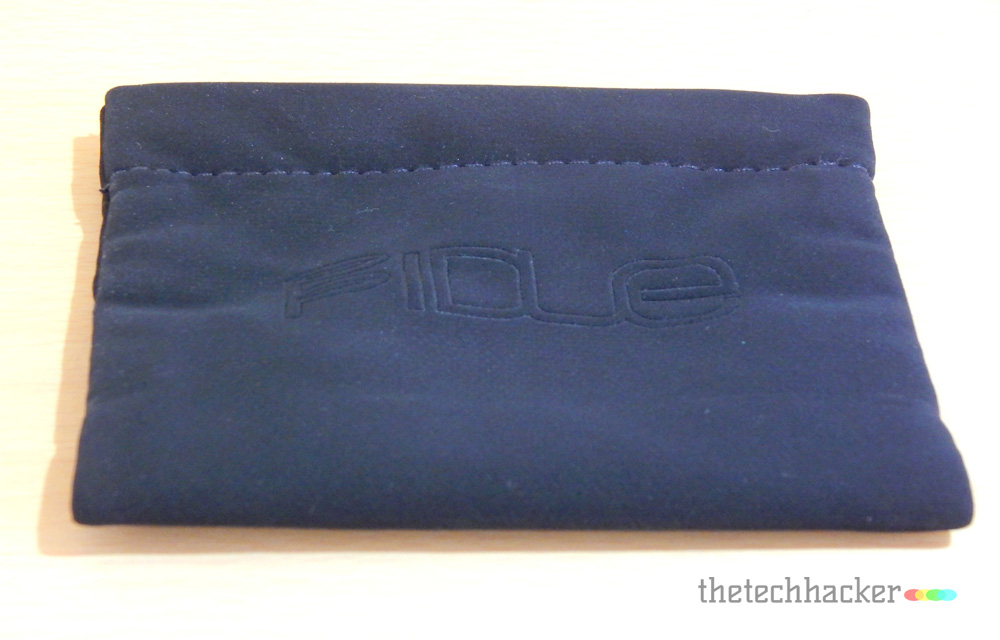 Accessories Included
Eartips: 2 pairs flanges and 2 pairs bi-flanges
Pouch: 1 Black soft pouch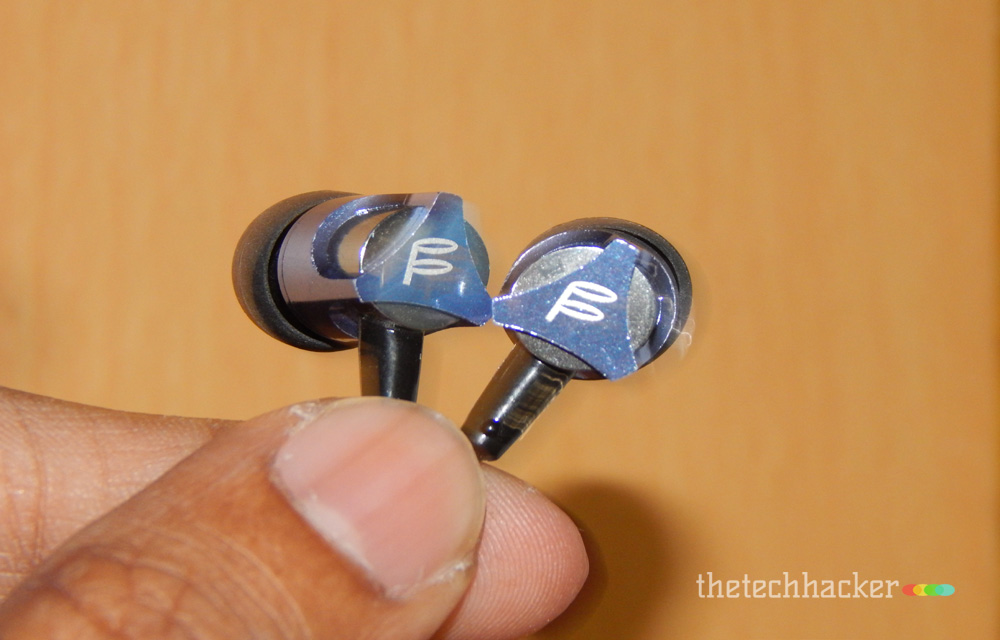 Fidue A63-Design and Comfort
I received the review sample provided by Hifinage in blue color, build with aluminum case design. Literally, earphones are very light weighted, the cable is 1.2 meters long and very strong. They use a non-removable cable made with multiple strands of wire to give a good listening experience to users. And mainly the 3.5 mm jack is made up of gold, so you can definitely expect a good music experience.
Most in-ear headphones' comfort level is determined in large part by the quality and type of tips used. When you look at them you would think they were comfortable earphones. Really they were good at comfort, but if your ear is too small you can feel uncomfortable touch of the triangle design of the earphone.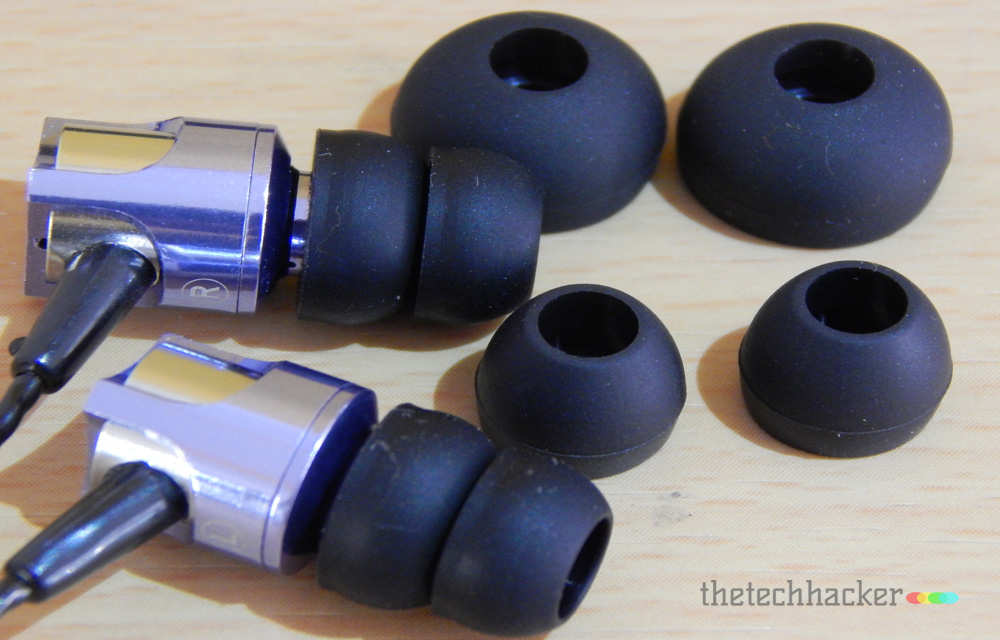 For the most users, we have an extremely hard time getting standard buds to stay in place. The Fidue given two types of ear tips two single flange and two bi-flange, which are for different ear size comfort fits. Adjustment of the earphones in the ear is easy, and they perfectly in stay in place for more than 20 min in running.
Fidue A63-Sound Quality
We're happy to review that Fidue A63 is a good noise canceling and decent sound quality earphones. Music sounds warm and clarity is good, but I find a slight low bass level at high volumes. At mid-level volumes, the sound is very good. They will still sound great plugged into an iPod Shuffle, and also I found similar sound quality in Samsung Galaxy S4 with Poweramp.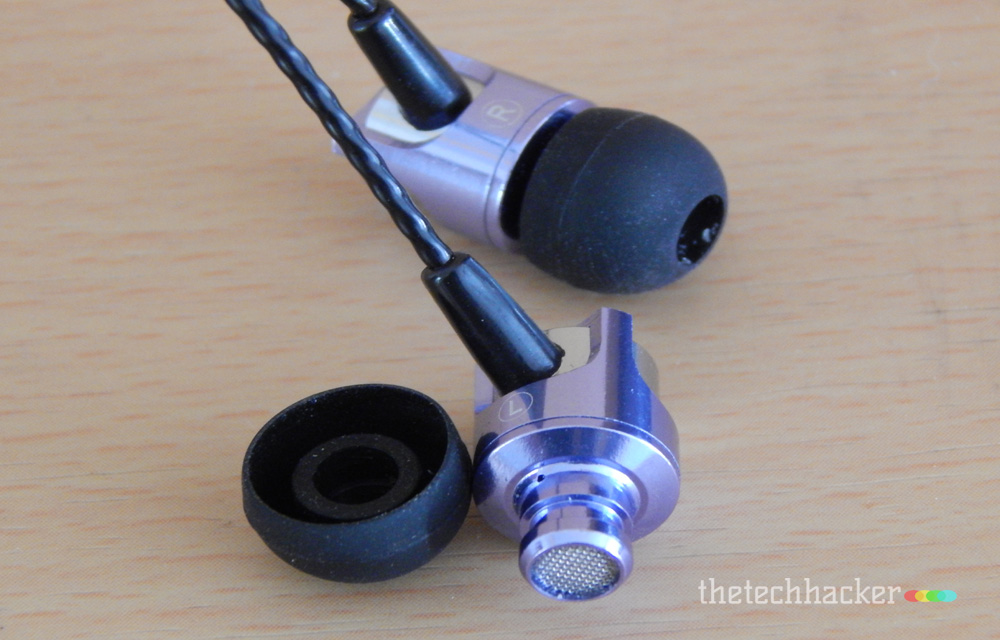 When you pickup the perfect tip for your ear the noise cancellation is very good. The Fidue A63 excels at mid range balance, when you pay attention while listening, you can hear very low level instrumental and voice sounds. These are earphones that slowly impress the ears with good at mid-range and average at bass response. When it comes to treble you will satisfy with the quality. The earphones are best for featuring real instruments, you can feel the good separation levels between the ears.
Tested on: Galaxy Note 2, Galaxy S4, Moto G, iPhone 5C, Blackberry Curve 8520, Apple iPod Shuffle and Laptop.
Tested Genres: Rock, Pop and Instrumental hits.
Conclusion
The Fidue A63 is a look good and sound good product. In other words, it is a good IEM for frequent fliers, daily listeners and not so good for bass lovers.
The Winner
Congratulations, Upendra!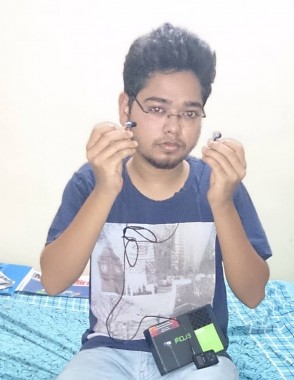 Note to our readers: Due to huge list of fake accounts we usually take 7 to 10 days time to announce the winners. Please cooperate with us.
Fidue A63 Earphones
Build Quality

Sound Quality

Comfort

Value for money
Summary
The Fidue A63 is look good and sound good. In other words it is a good IEM for frequent fliersa and daily listeners