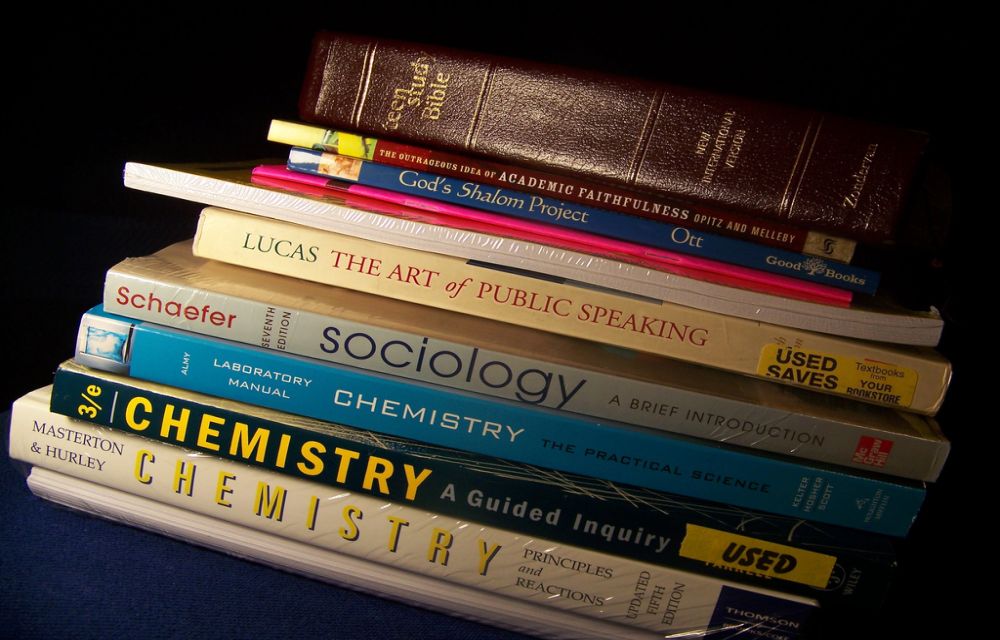 Classes are starting up, every year the student's must have task is buying textbooks. School or college textbooks are mandatory study source for learning. We all know the prices of textbooks, keeping the budget in mind we selected top six online sources to buy cheap textbooks. If you are planning to buy textbooks for educational year take a quick look at our top six best sites to buy cheap textbooks article.
Best sites to get cheap Textbooks
Amazon is the huge source of textbooks and cheaper alternatives. Literally you can find any type of textbook you want in the Amazon. Amazon textbooks has ton of re-sellers who offers old versions of textbooks for very cheaper prices. It is one of the great source to buy super cheap textbooks.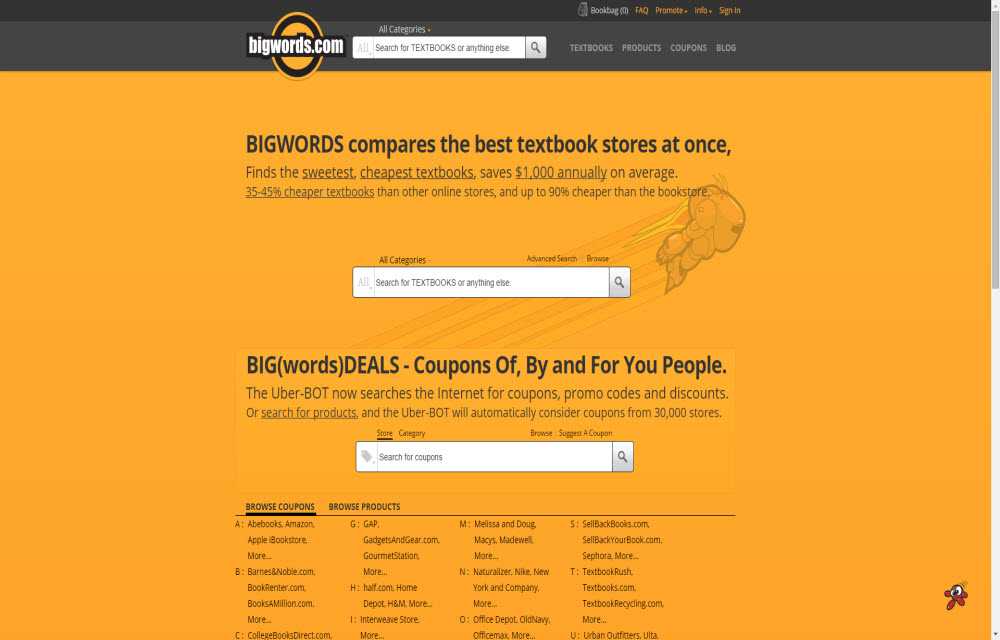 Bigwords is most popular search engine of textbooks. It simply helps you to search the best prices of textbooks. Bigwords has a comparatively good database of the textbooks which might include what you are looking for. All you have to do is heading over to their website and search the book by its name.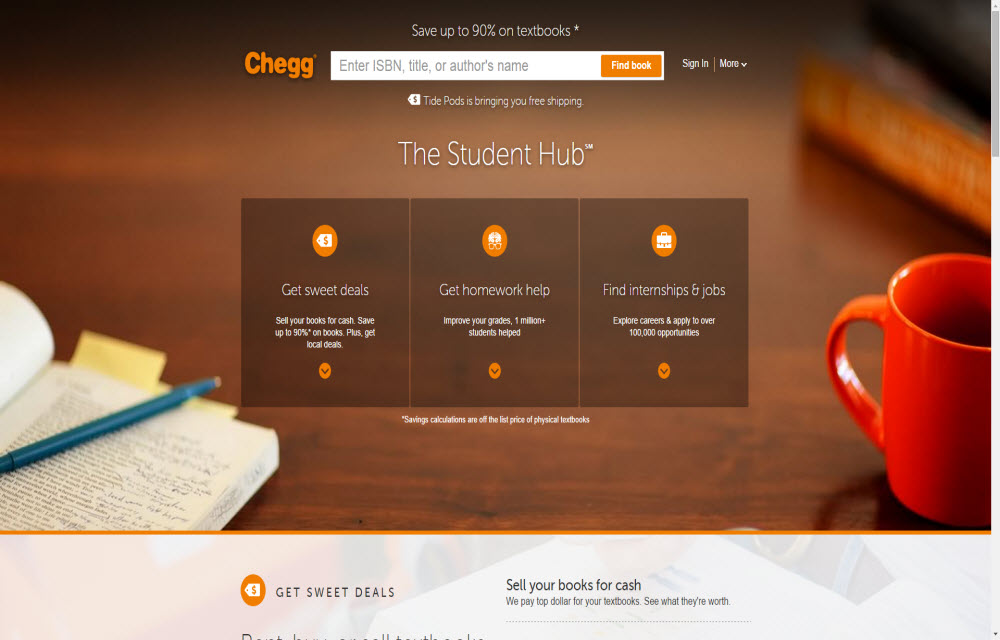 Chegg is one of the most popular source of textbooks. You can save up to 90% on the new or used textbooks. This website allows you to search for the textbooks either by its ISBN number or the title. You can even search the textbooks by its author. It is a good website with nice design and lots of cheap textbooks listed. You can depend on it without a second thought.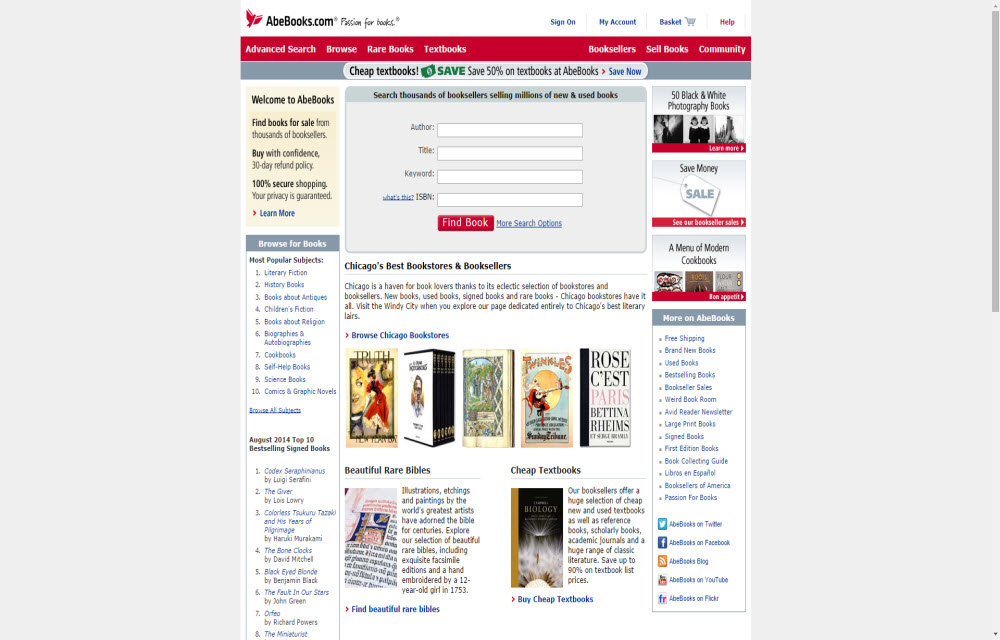 Abebooks not only lists the textbooks but even has a huge collection of other books and novels. The site provides amazing deals and discounts on the listed books and items which you can benefit to save money. If you are looking for the real cheapness when purchasing textbooks, the Abebooks is a good choice.

Affordabooks is not a great website neither has a huge database of the available books. However, you can still visit this website to find some rare textbooks which you can't find in any of the above websites. Affordabooks also provide a number of coupons and discounts on textbook purchases.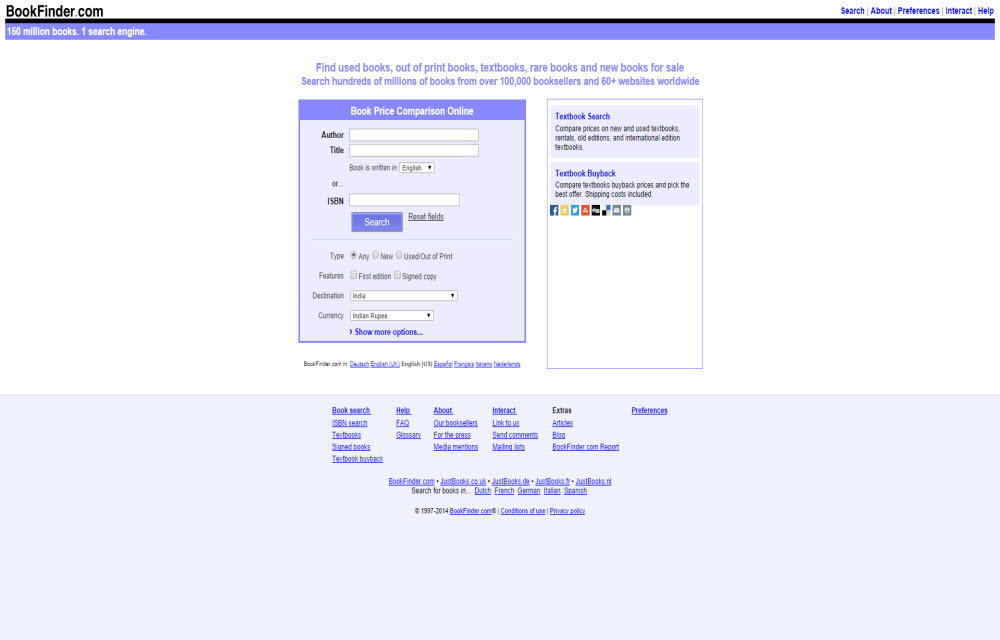 BookFinder is the last website in this list which allows you to purchase some rare textbooks by its name, author, or ISBN. You can depend on this site to buy cheap textbooks like any of the above ones. You won't regret using it.