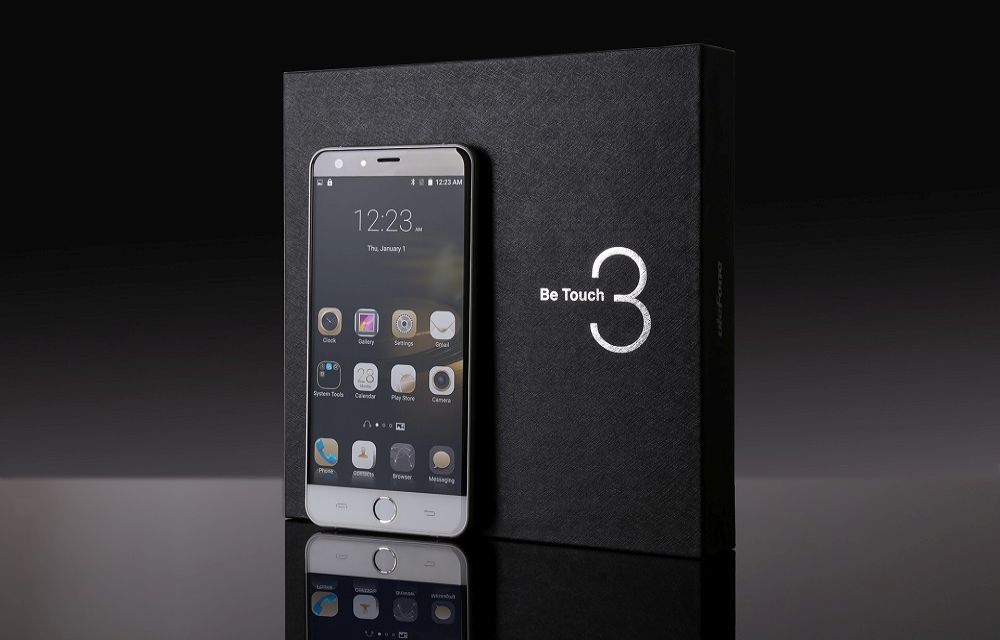 Ulefone Be Touch 3 smartphone is about to release in few weeks, which is a successor of the previous model Ulefone Be Touch 2. In this new model of Ulefone Be Touch series, main additions are the Android 5.1 OS and the MTK 6753 chipset. When comparing to BE Touch 2, this combination will bring a significant change to the entire user experience. Other than the OS and Processor Chip, remaining specs look as same as the Be Touch 2.
It seems to be that Ulefone rectified the mistakes of Be Touch 2 in this new model. In Be Touch 3, a 360-degree Fingerprint scanner is added to the front side. It adds more security and privacy with the uTouch integration. Be Touch 3 is impressive with additional features and the good combination of hardware parts. Read our complete Ulefone Be Touch 3 Review.
Must Read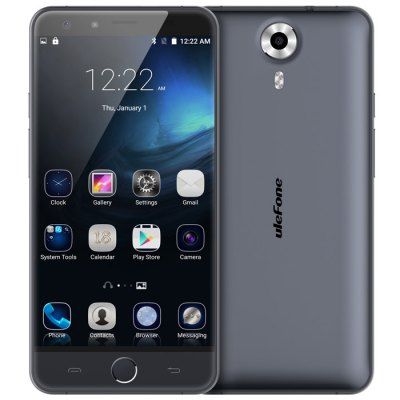 Ulefone Be Touch 3 Design and Build Quality
The Ulefone Be Touch 3 is made of Aviation aluminum and magnesium alloy metal in the backside. On the sides, it is covered by the metal frame and that is made of a combination of stainless steel – Aluminum and Magnesium alloy. The Phone is weighing less as well as sturdy in build using this metal frame. Without any doubt, the design is inspired from iPhone as usual like most of the Chinese Smartphones did in the past.
On the front side, below the end of a 5.5-inch screen, Fingerprint scanner and 2 capacitive buttons are located. On the left side, Volume buttons and the Power button is placed and on the top side, 3.5 mm earphone jack is found. On the back side, the rear camera is placed with a shining Aluminum bezel covering the sides of the lens and a dual Flashlight below the camera. Corning Gorilla Glass 3 above the screen is protecting the screen from shocks and accidental drops.
Overall, the design is impressive for anyone. Some people may find it is not unique in design as it is inspired by the iPhone in design. The Build is solid with the use of metal in all over the places possible.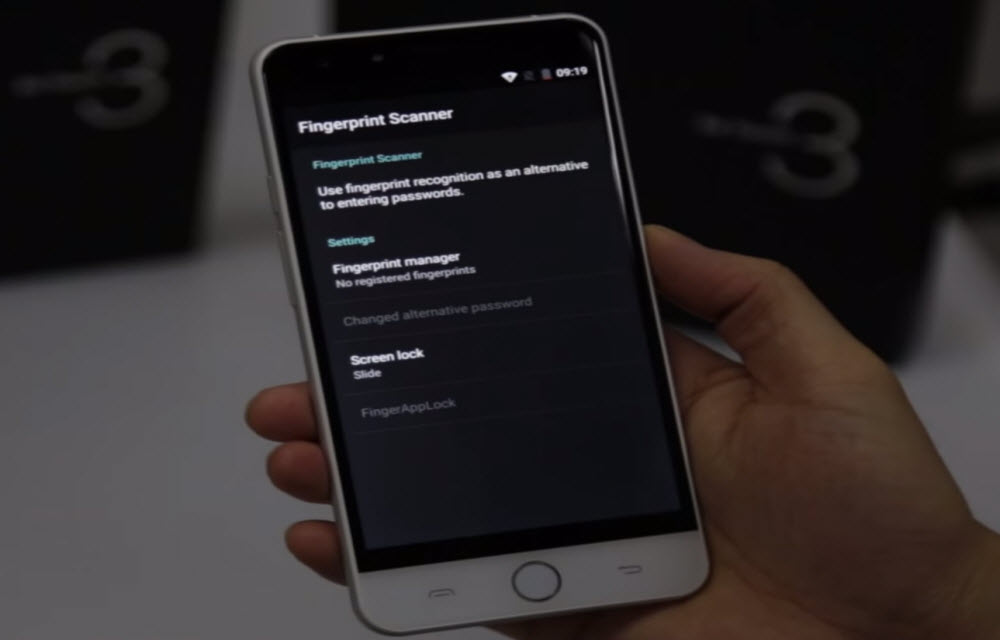 Ulefone Be Touch 3 Review: Display
Be Touch 3 has a 5.5-inch wide screen and made of a Full High Definition (FHD) display with screen resolution of 1920 x 1080 pixels. The screen is a 2.5D arc model and made of IPS technology. It gives a good vision to look into the phone's screen from wide angles without dimming the screen. The arc screen provides 178-degree wide-angle vision to look into the screen without any difficulty. Be Touch 2 was also an FHD display with a 5.5-inch display. So, Be Touch 3 is not enhanced out of the old model in Display.
Generally speaking, a 5.5-inch screen in FHD display is one of the most welcoming high clarity display in the present situation. We cannot expect more than this display from a medium Price range Smartphone.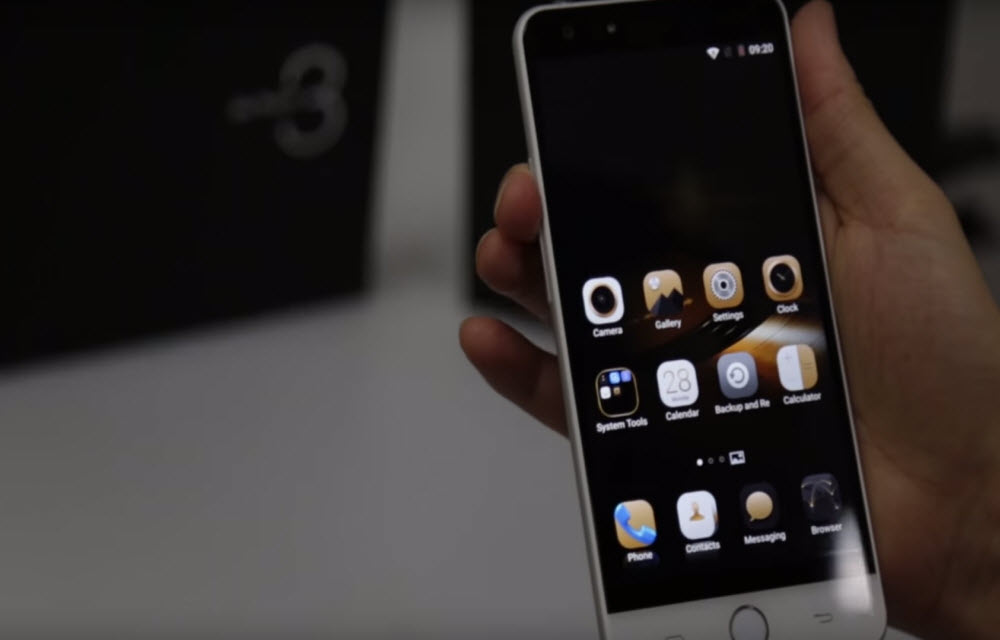 Ulefone Be Touch 3: Hardware and OS Performance
Be Touch 3 featured with an MTK 6753 SoC with 64-bit Octa-Core processors with maximum clock speed up to 1.3GHz and Mali T-720 GPU. The above hardware is supported by a 3GB RAM and 16GB ROM. External memory can be expanded up to 64GB using micro SD card slot. Latest Android 5.1 OS with uLauncher is installed in the Phone.
This Hardware and OS combination are a nice package that works great on multitasking and power gaming. The Graphic processor is capable of running high-end games like Dead Trigger 2, Asphalt 8 etc. without any lagging in performance. For the day to day performance, it will bring a responsive user experience as the CPU and GPU are powerful and efficient. Android 5.1 Lollipop loaded with uLauncher is very lightly customized to give more performance.
Camera
Dual cameras are present in this Smartphone. The front one is a 5-megapixel camera from Omnivision OV5648. This camera is producing good quality pictures; this may not be satisfactory for selfie lovers. Using the Face AE technology and other features in the camera app, we can enhance the quality of selfies.
The rear camera is a special one, which is Sony IMX214 13 megapixel camera with dual flashlight. We can shoot 1080 pixel videos using this camera. Autofocus is working great and faster with just 0.3 seconds of time. This enables the quick snap of any event or motion with high clarity possible. This Camera is already used in the Be Touch 2 and got good reviews.
Battery
Sony brand battery with 2250mAh capacity is featured in Be Touch 3. Sony batteries have the good long lasting ability. It is a great advantage in Be Touch 3 to have Sony battery. Usually, it is rare to see this battery in mid range phones. This battery gives 29 hours of standby time. For normal usage, it will easily cross one full day with a fully charged battery. Be Touch 2, which used a 3050mAh battery had a lot of issues in the beginning. That will be the reason; Ulefone picked Sony battery with 2250mAh which can match that 3050mAh of poor performing Chinese battery. The quick charger is available, and that charges 35% of battery capacity in 15 minutes of time using the 1.5A charger.
Connectivity and Other Features
WiFi, 4G, 3G, GSM, Bluetooth, GPS and A-GPS connectivity are available in this Phone. USB OTG function is possible to use in Be Touch 3. Audio quality and Sound is specially enhanced using second generation NXP smartPS audio processor.
Price
The Price of Ulefone Be Touch 3 in fixed at $199.99 in the Pre-sale. We have an exclusive coupon for getting a discount in Pre-sale. Coupon – Touch3. Using this coupon, you can get the Phone for just $172.99.
Verdict
Ulefone Be Touch 3 is a top performing phone in the mid range. While we check some big brands with same or equivalent specifications, they all are selling at $300 or above. In that case, this Chinese Smartphone from Ulefone did a great job in price cut for a good specification. The hardware used in this phone are all maximum possible for mid range. Octa Core processor, Mali T-720 GPU, 3GB RAM, 16GB ROM, Sony Camera 13MP, Android 5.1 OS, Sony Battery of 2550mAh are giving more value for the price $199.99 (Offer Price – $172.99).