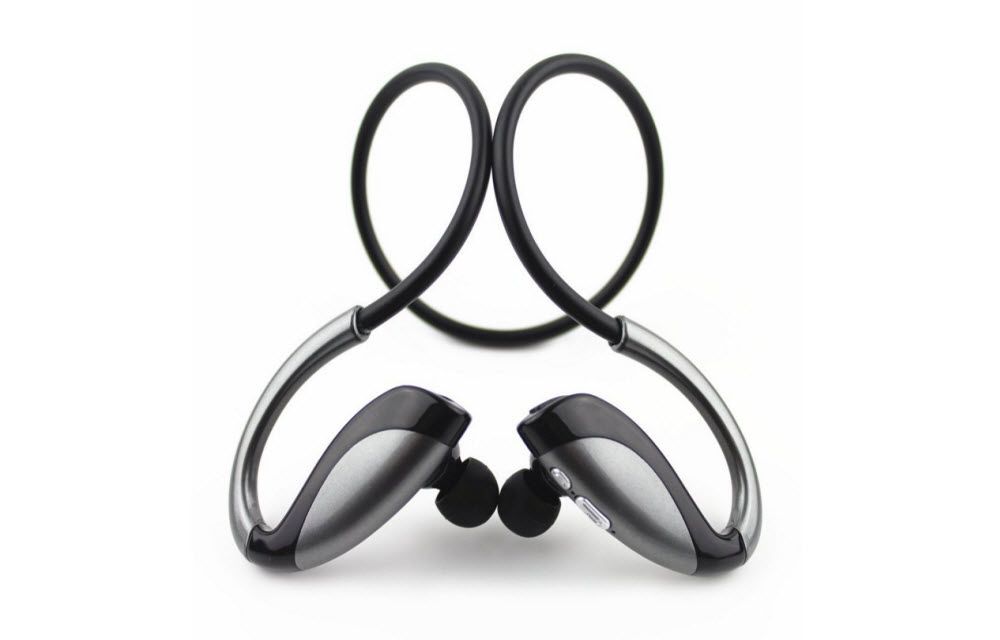 X26 Bluetooth Earphones for the look are very well designed and looking elegant with an attractive Gold-White color variant. But, the way it works come into the main aspect here. There are hundreds of earphones flooded in the online shops. But, still people looking for new earphones with the best performance and Audio quality at reasonable price.
When I looked at X26 Earphones at the price of $29.99 or 25.99 Pounds, I thought this could be the reasonable price if it satisfies the Durability, Audio quality, Long Battery life, Quality Build with long lasting life etc. We have looked into such aspects to review X26 Bluetooth Earphones.
X26 Bluetooth Earphones: First thoughts
First of all, X26 has double earphones, which is better than the single earphones in many ways. Mainly, we can hear the audio clearly than the single earphones. Secondly, the price of both single and double headphones / earphones are at big range compared to X26, which is priced at $29.99.
X26 Bluetooth Earphones: Design
X26 has a simplistic but ergonomic design. The foldable wire connecting the earphones gives us full comfort for wearing. As well as the ear clips are spacious. So, I feel it could be easy to fit all ear sizes. The wire is also adjustable.
Earbuds are very usual ones. But, I don't find any problem with that. As there are 3 different size ear rubbers included with this Earphones, this also makes it fit all ear sizes.
With UV varnish and Piano Paint, X26 looks and feel very high class with a shiny look. Piano paint material is one that gives corrosion resistance. So, this could be apt choice to stop corrosions due to sweat.
It is available in two color variants White-Gold and White-Black.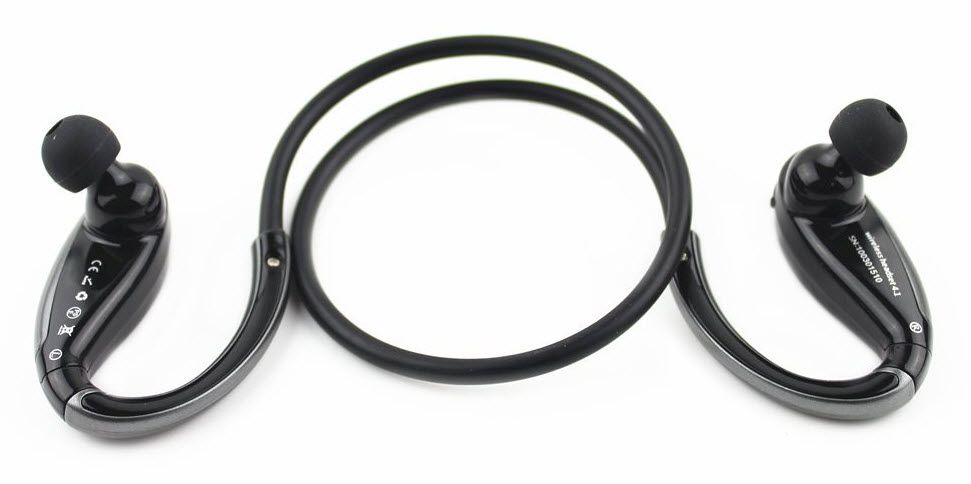 X26 Bluetooth Earphones: Audio Quality
This earphone has 4.1 version of Bluetooth and Enhanced Data rate (EDR) technology. Both of them ensures the clear and real-time audio transmission. One feature that we cannot expect in earphones selling at low price range is Noise Cancellation technology. In that case, CVC 6.0 Noise cancellation technology is an unexpected surprise for me in this earphone. This feature ensures more clear audio quality and filters the disturbing environment noises out.
Moreover, at the same time, these earphones can be connected to two devices. This one option is a great choice for those who using two devices.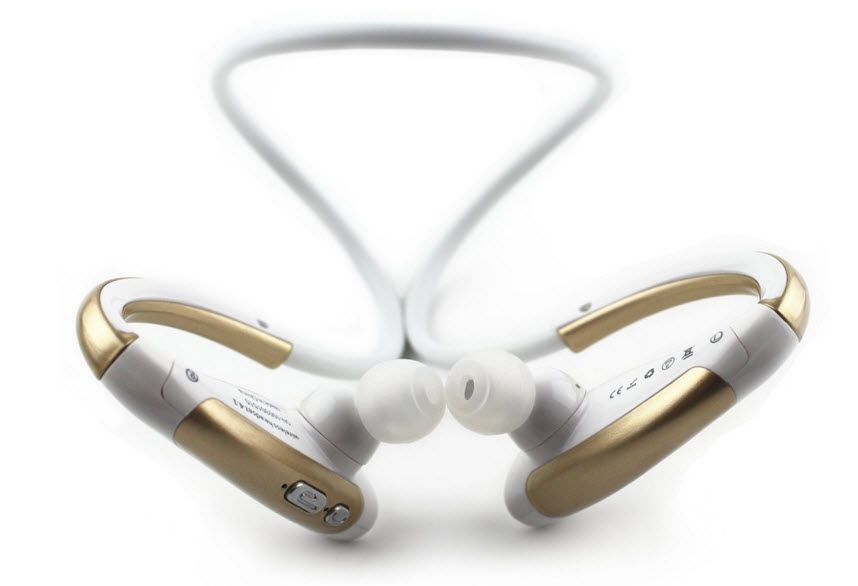 X26 Bluetooth Earphones: Usability
There is a Built-in microphone and antenna. They allow to answer the calls, hang up them or reject them using the Power and Pause/ Play buttons located in the earphone.
X26 Bluetooth Earphones: Battery
X26 has a 100mAh rechargeable battery. It provides talk time up to 8.5-9.5 hours and Music Playtime up to 5-6 hours. To make the battery full from empty, it takes 1.30 -2 hours of time.
X26 Bluetooth Earphones: Verdict
X26 Bluetooth Earphones has got a fantastic design and does all it says in the product description. I mainly take the price range as the valuing factor. Comparing the Price $29.99 with usability, design and audio quality, these earphones are a good choice. Those who need a Bluetooth earphone that helps to attend phones hands-free and allows you to hear music without getting connecting to the device through the wire, this is perfect one that saves your bank. This is not an all in one ultra-modern earphone. But, this is simple and fits perfect for the basic needs of a wireless earphone.
X26 Bluetooth Earphone Review