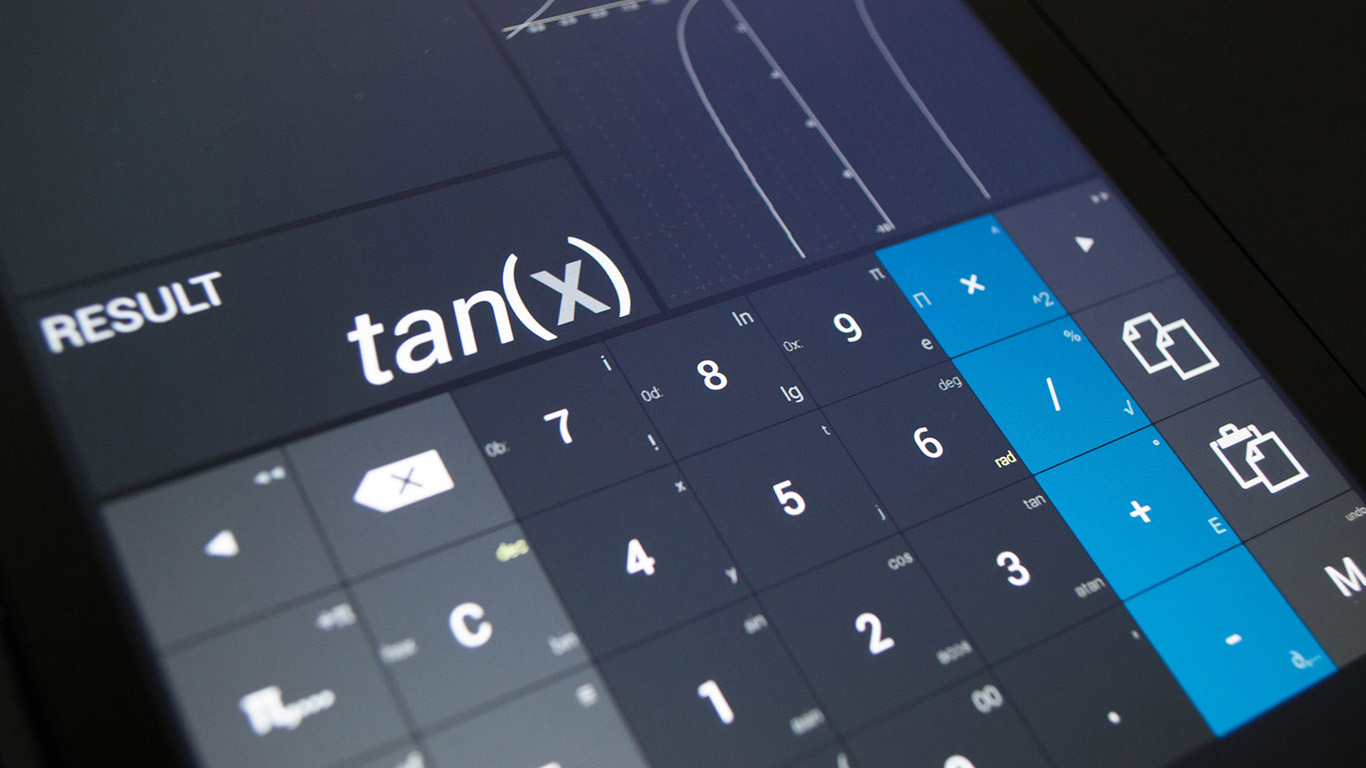 The calculator is a simple yet very important tool for our everyday life. Most of the time, we even take it for granted. But when we do need it, it is always there with the use of our mobile phones. Today, we don't have to bring an actual calculator everyday. It is conveniently located in our phones.
Now, there are also many calculator apps available for our mobile devices. They are very easy to download and much easier to use, just like an actual calculator. In this post, we are going to review five best calculator apps that you can choose from for your Android phone.
#1. RealCalc Scientific Calculator
Just as its name suggests, this one is a real scientific calculator. Here are some of its many functions:
Algebraic/RPN operations

Percentages

Unit conversions

Trig functions

Ten memories
With this calculator, you'll have everything that you need to be able to calculate. This calculator costs somewhere about $3.00. It's not so bad for a calculator that has everything.

#2. Easy Calculator Pro
This calculator is something that you can get for free. If you need additional features, you have the option for in-app purchases. You can navigate this calculator easily. It also has time and date functions as well as the history of you calculations. Here are some of its features:
Memory feature

Smart-button technology

Engineer functions

Scientific functions

#3. CALCU: The Ultimate Calculator
This calculator is probably one of the best-designed calculators that you can get. You will like using it more because it looks good and is very easy to use. You get to customize your keypad with this calculator. You can even change the app's theme to your liking although the default theme already looks good. The features include:
Gesture-based navigation and control

Calculation history

Two keypad layout

#4. Calculator ++
This app looks a bit more simple than the previous one but as they say, simplicity is the beauty. You can use this app for free but you have the option for in-app purchases. This calculator has everything you need to be able to use it effectively. Don't be surprised, though if you see ads. They pop up when you are online on secondary screens. Here are its features:
Constants and variables support

Highlighting Expressions

History

Home screen widget

And supports Android 1.6+

#5. Calculator Plus
This app is popular among users. It has big icons, if that's your thing. You'll surely have a great time using this app. It also has the functions that you need from a calculator. This app is for your simple calculations, and it won't fail you. It costs $0.99, a very negligible amount for a great app like this.

Hopefully, after reading this post, you get an idea of the options you have when it comes to calculator apps for your android phone. There is surely an app out there that fits your needs for your calculations. These five are just a few of the available calculator apps that you can choose from.