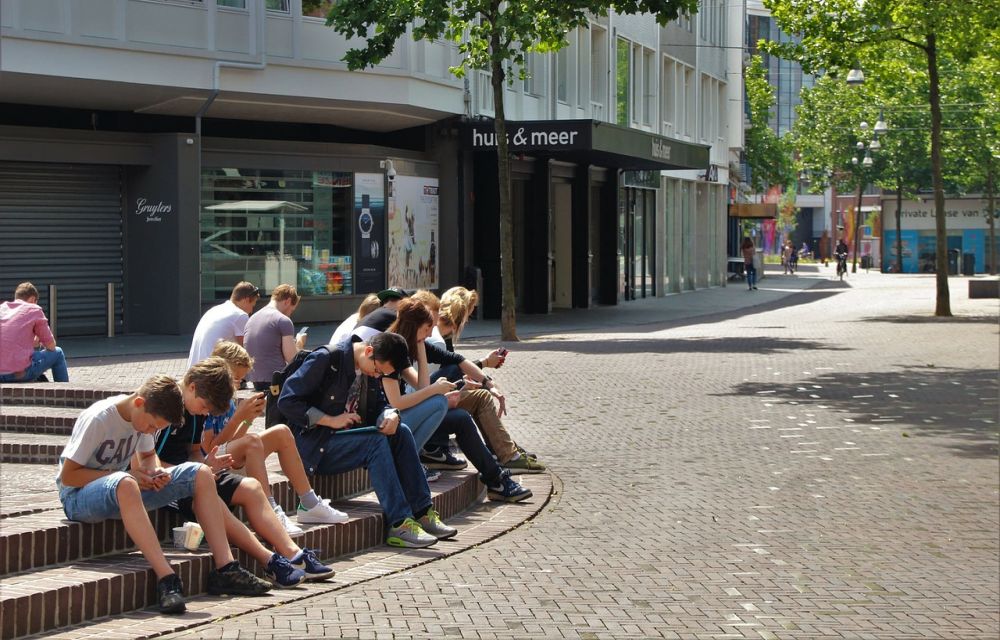 It is true that tech gradы are in highest demand that the specialists in humanities. But still, they face many obstacles during the job search. The reason of it is that colleges don't teach students how to find a position where they will fit. Educational institutions give knowledge and skills, but they hardly provide directions for the future. That is why lots of excellent specialists waste their time and talent working at non-prospective positions.
If you are reading this, it means that you have already experienced the first rejection during the job interview. Don`t think that somebody is better than you. Perhaps, university taught you some coding languages, but it hasn't taught you how to introduce yourself to job employers. Not a big deal – you can do it on your own! Just believe that you are an ambitious candidate who knows that he deserves the best.
There are many moments that you must acknowledge before the job search. Before you make your own mistakes, learn where stumbled your precursors. Wise people take life lessons from the experience of others. To create the list of the tips I have analyzed current trends in recruiting and learned ups and downs of the recent job applicants.That is why the following tips are incredibly efficient. Follow them, make own conclusions and enter the workforce courageously!
There is no magic formula for finding a job, but there are ways to take control of the process and enhance your odds of finding a job. Here are 10 tips for finding a job for tech graduates.
Know your objectives
The most desperate job hunters send their CVs to many companies, just to get a regular revenue. Is that what you want after 4 (or even more) years of Higher Education? First of all, you are a tech specialist, and if you waste your lucid mind in rank and file company your dreams, ambitions, and talent will fade. You must decide what do you really want to do before job application.
To discover your objectives, pass several professional orientation tests. Also, look back at your previous experience and make a list of what do you like to do and what you can`t stand. Sometimes people agree to the job offer even when their duties will include non-attractive things. You may confuse yourself that you can get used to it, but in fact, after two months of making a business that is not your cup of tea will gradually exhaust and destroy you. If your objectives are clear to you, it will be easier to show your motivation to the recruiter and make up his mind to hire you.
Attend an industry organization meetings
I am sure that your vision about work market is vague. You must study actually what professions are suitable for people with your education. And it is better doing not by googling, but through the communication with people who belong to the same field as you.
There are associations and organizations for people of each specialty. They organize meetings, lectures, training to develop their skills and boost techniques together. If you attend some of their events, you will learn essential information for your future, but what is more important you will meet important people. To them refer techies that can provide lots of guidance to those just getting started. You can find mentors there, who will lead and assist you on the path to the tech career.
Be Flexible
After you have found what is the best job for you be ready that you will not find it. There is nothing perfect in the world, you know. But it is important to have and ideal and rush to the perfection. So, one day you may find a good job, but not the best according to your criteria. However, if it is the best among all available variants it is better to take it. Every job experience is important for your professional development. The more flexible you are, the more opportunities you'll be able to apply for. Also, there is a chance that some jobs may turn out to be better than you expected. Flexibility is a treat to which HRs pay attention during the selection of candidates. So, it is better to acquire this characteristic and give up habits that can impact your job application negatively.
Activate your network
People believe references more that their own eyes. For example, if parents look for the tutor for their children they will likely give preference to the teacher recommended by their friends then found on the job search platform. So, do not neglect opportunities to meet new people and always save their contacts. Create your own visit card – it will speed up the process of contact exchange with new people.
At the moment to have decided to look for a job, firstly, tell everyone you know what type of job you are looking for. Make your network work for you. Even if hair stylist is not a digital developer or a project manager, he or she may know one. But these people must give good recommendations about you, so keep your reputation clear.
Volunteer
Face reality – without work experience, your job search may turn into a fiasco. It is important to GET ANY RELEVANT EXPERIENCE when you are young. The fact is that your working background can be beneficial for you even more that the education. So, if you are offered to work for free, but on the interesting project, accent this opportunity. Volunteer experience in the resume says that professional growth and commitment are more important for you than wealth.
Take a risk
This tip is a little appendix the previous one. You may doubt to take low-paid but relevant for your experience jobs because after graduation you will have an unstoppable desire to earn. Are you sure that you are ready to become a slave to the wage so soon? Look, when you are not tied to marriage and children, you can devote your time to really interesting projects. You will come across with jobs that currently offer low salary, but big prospectives for the future. That is an opportunity on which you must focus.
Craft a CV for a particular position
The aim of your CV is to show how perfect you are for this specific role at this particular company. A common mistake of job applicants is to use a common template for the resume and paste in it a company`s and recruiter's name. Every position has different application requirements, and you need to show how you fit with your skills and experience to those demands. For example, if you have offered college application essay services during the studying, but you apply for the position of a software architect, this experience is not relevant.
Accent on your skills
This tip is an answer to the question "What to do if I don't have any work experience." Indeed, the fact that you have work for some company for N months doesn`t tell much to the recruiter about what worker you are. When you mention you educational or working background mention your functions in this business and what essential skills have you acquired for the applying position.
Many tech grads have no working background when they apply for the job. But it does not mean that they do not have any skills. The biggest profit from your education are things that you have mastered. Take a list of the tasks and challenges in which you have succeeded and what have you learned from them. And do not focus only on technical skills. Sure, such skills and experience are great. But nowadays almost all employers when hiring for entry-level positions, view communication and teamwork skills, as well as being a leader, as essential. These "soft skills" demonstrate how well an applicant will fit into the corporate culture.
Study the company
The recruitment process has many levels. On the basis of it is a job interview. After it and the test, task employers make a decision to give you the job or not. What is important on this level – is not to let loose. If the HR liked your CV and called you for a job interview, you must put efforts not to fail it. There are many interview preparation tips, but I want to dwell on one of the most important (in my humble opinion).
Before the meeting with the employer make a research about the company. With this knowledge, you will have more chances to keep an enjoyable talk with the interviewer. You are deeply mistaken if you treat an interview as an interrogation. If you show your interest by asking intelligent questions, you will make a good impression on the employer. It is one of the best ways for a candidate to show how much you want to work there. Your enthusiasm will be granted.
Get profits from social networks
Everybody uses social networks now. People satisfy their need for communication and entertainment there. It will be reasonable to say that life of a person collapsed in two incarnations: real person and its online image. But these two incarnations are the same person with the same goals and needs. The fact is that your online life can influence your reality. You just need to make some upgrades to succeed.
The first thing that modern HRs do now is googling your name in search engines. Everything that will come up can either work for you or ruin your reputation. So, make sure that there is no content that can distract people from you. To make yourself attractive online, optimize your Facebook account. Add there all information about your education, work experience. Post there pieces of your work, elements of the portfolio. Add photos that show your hobbies too.
Moreover, many employers look for new workers in social networks. They put advertisements about new vacancies and beat the bushes to find interesting candidates. If you want to be found and chosen, join social network groups and subscribe on pages of the companies where you are eager to work. It raises your chances to get a coveted job offer.
About author:
Robert Everett: I am a freelance writer currently based in Chicago. Solving students career and university problems. Having an interest in marketing and business.