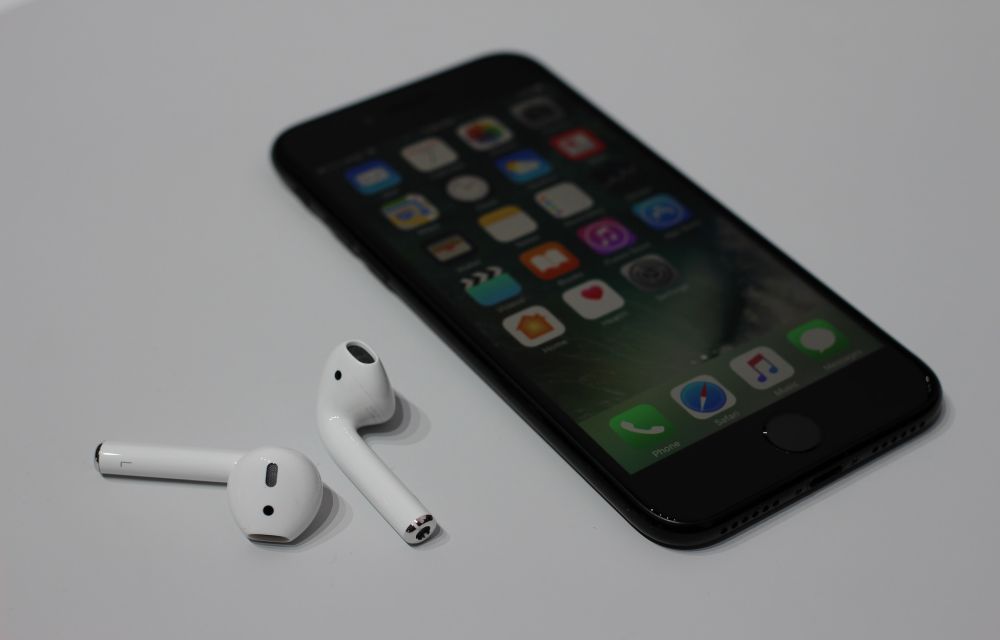 Apple launched the revolutionary Apple AirPods along with iPhone 7. The design is unique and crafted for splendid music. From the iPhone 7 series, the Apple discontinued the 3.5mm audio jack which is a disappointment for music lovers. If you bought the brand, new iPhone 7 you can't continue using the traditional headphones are earphones with a 3.5mm Jack.
As a companion for the Apple iPhone 7, the AirPods are designed with great functionality. However, there might be some security issues like losing any AirPod. To ensure greater safety to the AirPods these straps will help, another side they provide great comfort too. In this article, I have selected 5 best AirPods straps for advanced safety.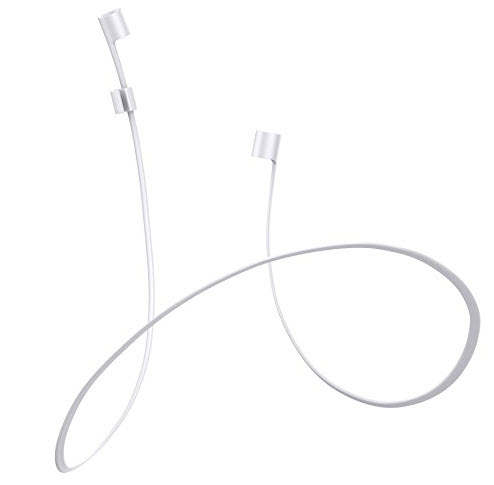 Spigen AirPods Strap
Spigen, the name is very popular for smartphone cases is designed good looking and a comfortable strap for AirPods. This strap is extremely light weight and durable. The grip is strong and keeps your AirPods at one place during outdoor. Mounting the AirPod in the strap is very easy and also the wire is tangle free. Spigen AirPods Strap is available in Amazon store for $9.99.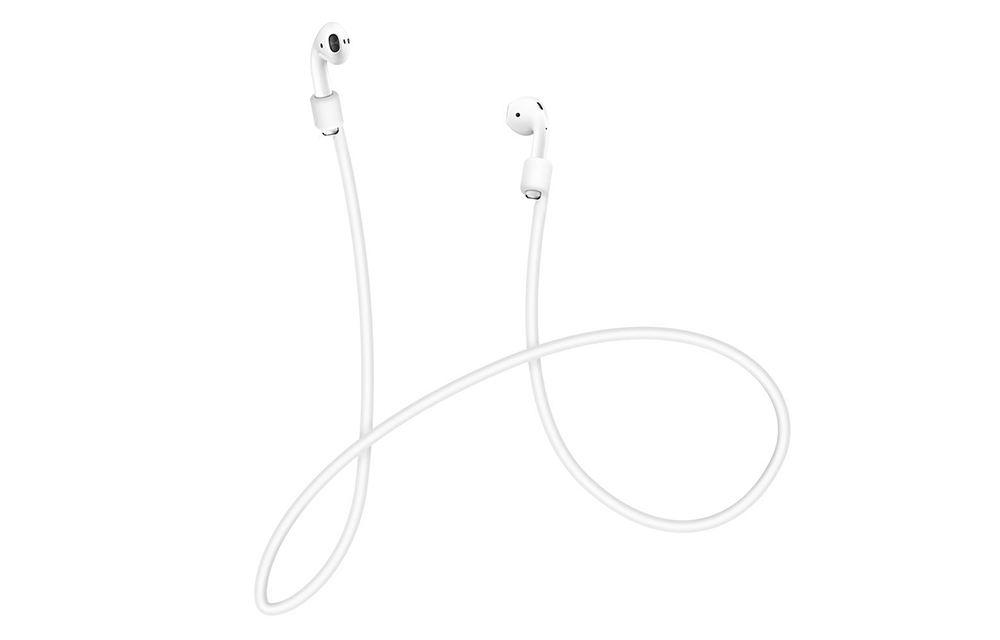 Shalwinn AirPod Strap
Shalwinn AirPod Strap comes with a simple design with silicone build material. The strap easy to attach to the AirPods and pretty stylish to wear. It is designed for regular use; you can wear it for outdoor gym activities and other workouts. It is available in black and white colors for $7.99.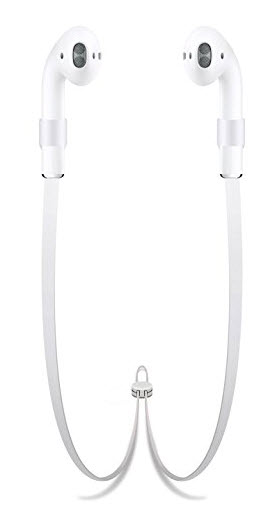 TechMatte AirPods Straps
TechMatte AirPod Straps holds the superior grip on Apple AirPods. These are yet another lightweight straps for your AirPods. Coming to design, they look elegant in White, and perfectly suits with AirPods. The tangle free design and sufficient length wire provide comfortable wearing. TechMatte AirPod Straps is available in Amazon store for $7.99.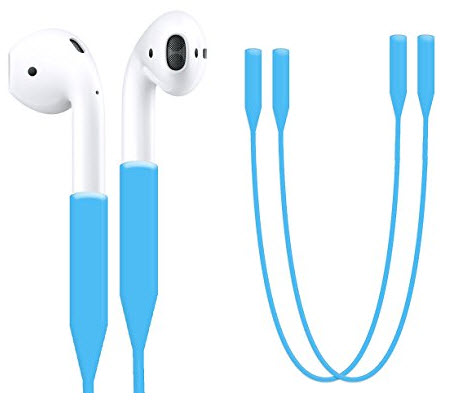 iAbler 
AirPods Straps
If you are looking for an easy to store tangle free straps, this one is for you. iAbler Cotton Rope straps for Apple AirPods is the best example of good design and comfortable grip. The strap comes in Blue and White colors for $7.88.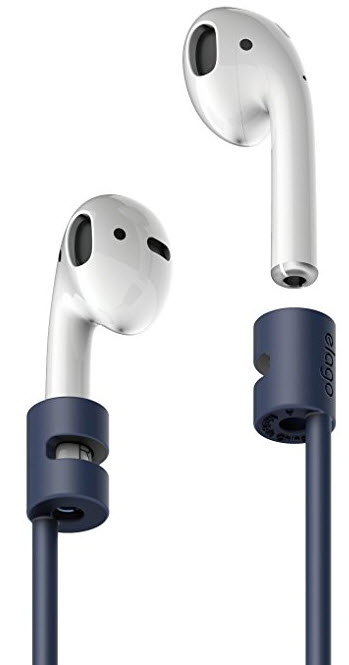 elago AirPods Straps
elago AirPods Strap is made up of high-quality silicone and ideal for any kind of activity. The design is minimal and attractive. The tangle free design along with decent mounting feature is extra qualifications to get a position in the best straps list. Available on Amazon for $8.99.
Featured Image Credit: Flickr Maurizio Pesce