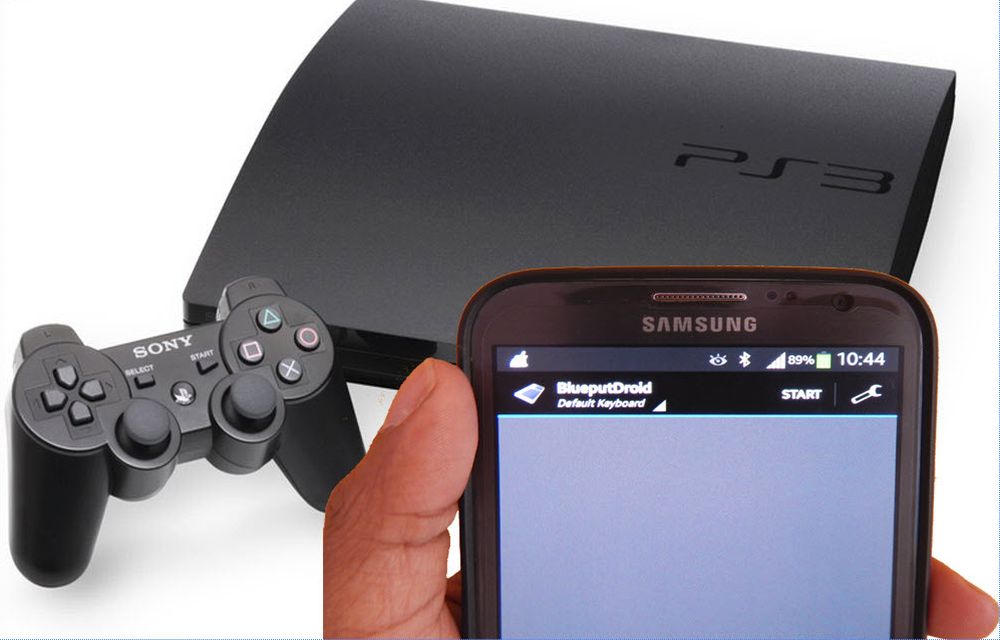 PS3 is a fantastic gaming console, but the PS3 controller usability is limited. When you want to surf net on PS3 you need to type words. Words typing in Joystick is very difficult and time taking. Alternatively, you can buy remote, there are so many PS3 remote's are available in the market, but PS3 accessories are very costly to buy. The ultimate handy trick is turning your Android device into PS3 remote control.This application will allow to use your device as a remote mouse and keyboard for your PC/PS3.
You can easily use your Android phone as the remote controller for PS3. BlueputDroid is a free app available in Google Play store to download. The application allows you to pair your Android phone up with your PlayStation 3 and use the phone as an input device. You can easily use phone's keyboard to input text and there's a virtual track pad that lets you move the cursor inside the web browser.
[wpsm_update date="2016.06.28″ label="Update"]Only some API's are used,there is no way by now to ensure 100% compatibility with all devices. If the log says "Invalid or Inactive Bluetooth device" try a different ROM like Cyanogenmod (if available).[/wpsm_update]
How to use BlueputDroid
To use the app, your phone need to be Rooted first.
Install the BlueputDroid app from Google Play Store.
Open the app and tap on the start button.
Now, Pair the device with a host of your choice.
Once paired, click on the lens button (second on top/left) to refresh the available Bluetooth devices.
Click on a device of your choice for establishing a connection.
Once connected a green screen should appear.
Click to simulate the left mouse button (the background should change in blue.)
Then, double press to simulate the right mouse button (the background should change in red.)
Hit "menu" to show / hide / change the keyboard.