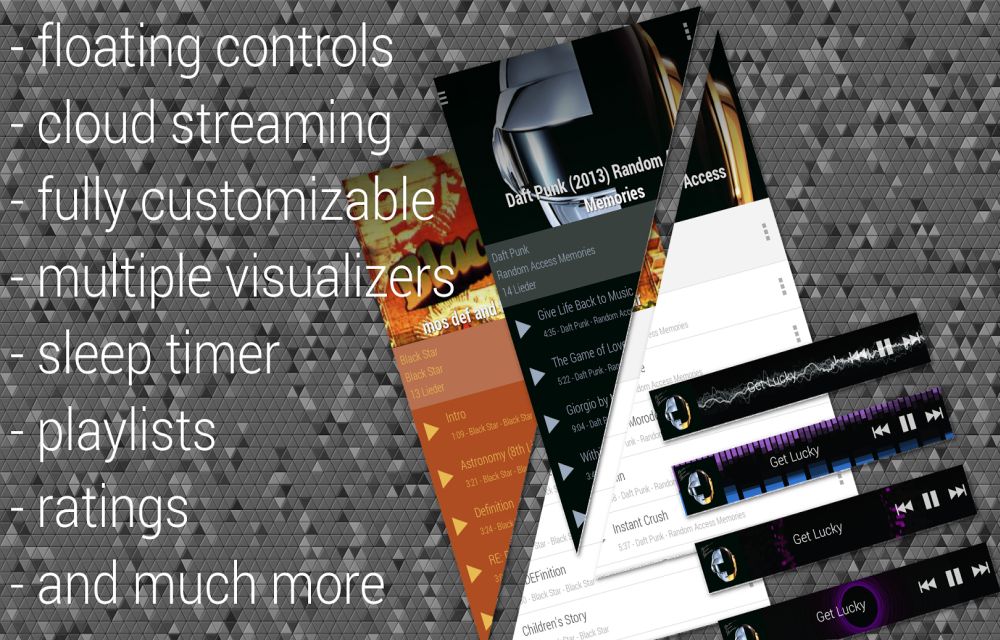 There are countless music players are available for Android in the Google Play Store. Beat cloud & music player is a unique and very customizable player for Android. Nowadays people prefer cloud services to overcome the device limited storage problem. When you have a music library in cloud service, you can easily play songs on your Android with Beat – cloud & music player. The app focuses on intuitive music play with customizable features.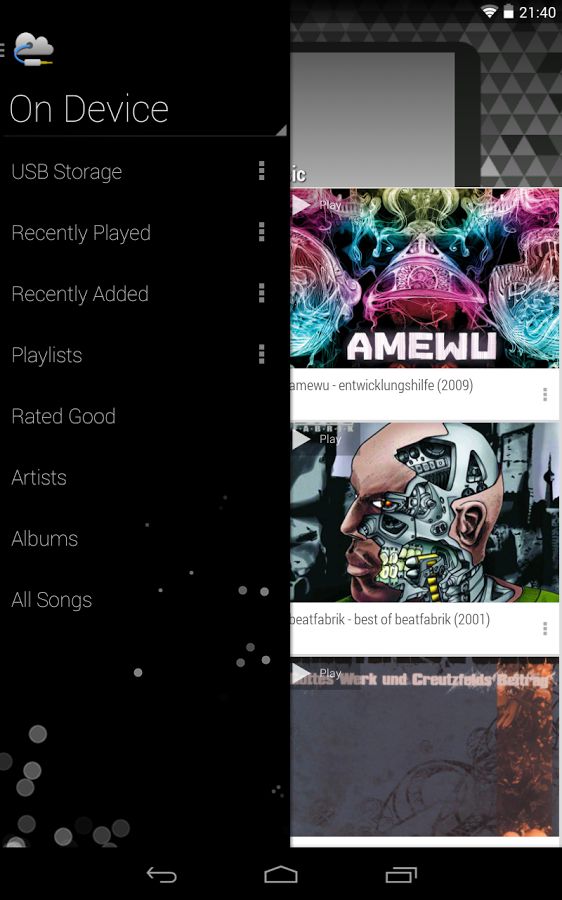 Beat – cloud & music player supports cloud services like Box, Dropbox, Google Drive and OneDrive. Simply install the app from Google Play Store, when you open the app you need to accept app's anonymous statistics. After clicking on acceptance it shows the music source selection option. If you want play music locally select USB Storage option, for the cloud music select the cloud option. The next screen shows the list of supported cloud services, just simply login the cloud account.
The player is pretty decent with full of features. The app's integrated equalizer carries many presets such as Rock, Pop, Classic, Dance, etc. You can swipe left or right on the home screen to view more options in menus.
The app also supports Floating controls for easy music playback on Android screen. Taping on the icon expands the controls, and tapping again collapses them back. If you are looking for a unique music player for your Android device, try Beat – cloud & music player.
Download Beat – Cloud & Music Player.