Rainmeter is a fantastic desktop customization tool available for Windows. Unfortunately Rainmeter is not available for Mac. For Mac users Übersicht is a desktop customization tool and alternative to GeekTool. Using Übersicht you can build custom widgets anywhere on your Mac OS X desktop.
Must read: GeekTool is a Rainmeter alternative to Mac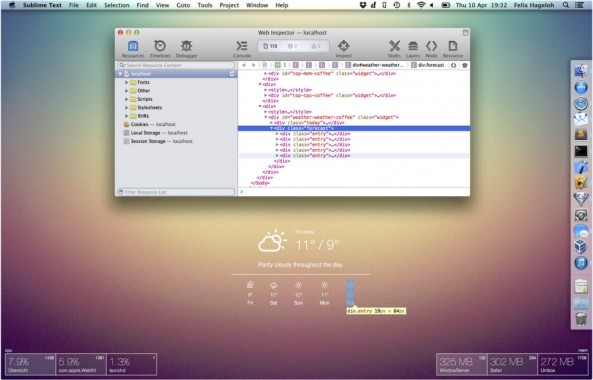 Übersicht is a new entry into the market, only few number of widgets are available. It requires a little-bit coding knowledge to build custom widgets. After installing you can quickly add status monitor for a quick glance of your Mac status. Übersicht is free, if you are a developer you can build widgets easily with JavaScript or CoffeeScript.
Übersicht lets you run system commands and display their output on your desktop in little containers, called widgets. Widgets are written using HTML5.