Better looks can really make a good smartphone? it is a common question whenever we see a great looking phone. It's difficult to make a big deal out of a smartphone these days.We can't compromise our budget to buy a great looking phone along with decent specs.
This year little things have turned into big things, Micromax has released its latest flagship device Micromax Canvas Gold A300. Micromax redesigned its canvas range in the A300 and believes it has a phone that's much more than just a refresh. The Indian company focused on the things that matter, not the gimmicky, overbearing features result Micromax Canvas Gold A300.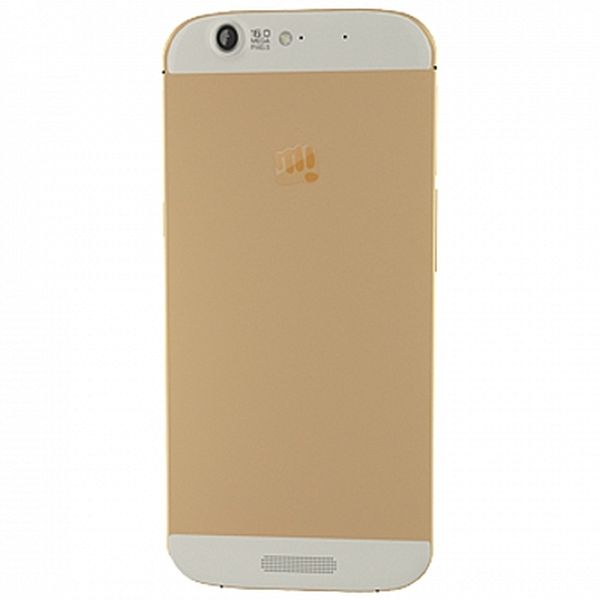 Micromax Canvas Gold A300 Build Quality
Canvas Gold A300 is a latest flagship device from Micromax. Flagship phones demand flagship specs, it has very solid hardware specs including a great camera. Build quality may not matter to Micromax, it is one of the best smartphone designs ever made by the company.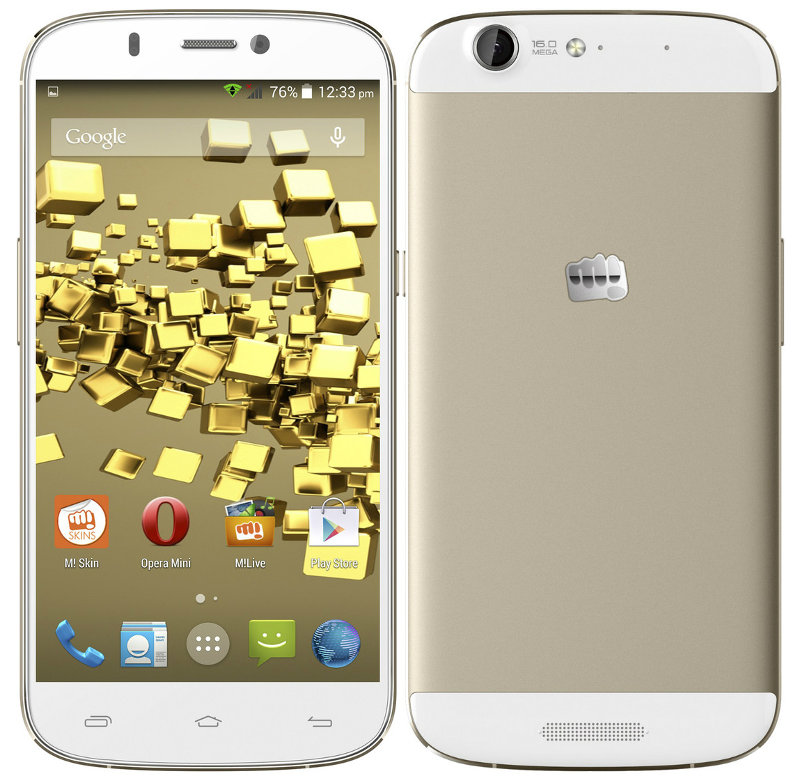 I'd love for Micromax to have come up with some thrilling new design here, but there's always next year. The phone's body is the real stunner here, though. It comes in two color combinations white-gold and black-gold. The design resemblance with iPhone 5S design and color, overall the build quality is top notch.
A great hardware makes everything better
Display and Performance
The company's flagship Android phone for 2014 would be built around a 5.5-inch LTPS LCD capacitive touchscreen. With a resolution of 1080 x 1920 pixels the color accuracy, contrast, and viewing angles are all very good.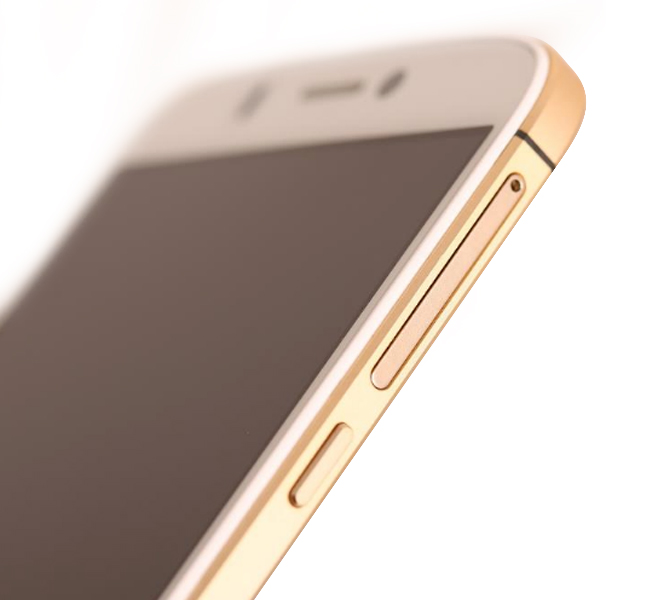 The demand for high-end features at low-end prices thus produced an happy compromise, Canvas Gold A300 is a premium class phone at affordable price. The device is capable of handling multitasking and switching app very well, thanks to the 2GB RAM which is mandatory requirement for powerful Android smartphones.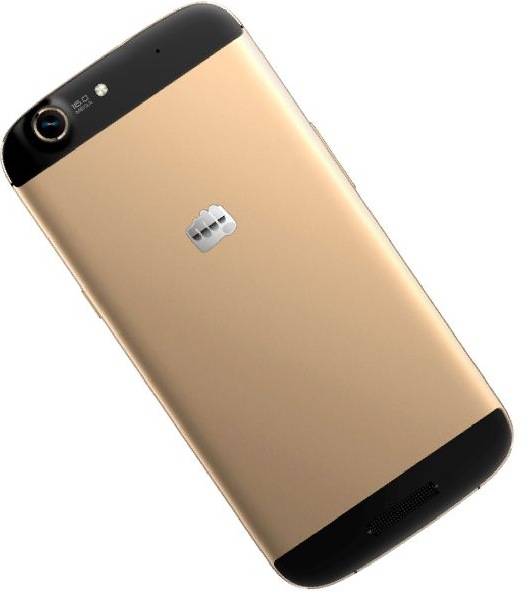 The Micromax Canvas Gold A300's built-in and pre-loaded apps are combination of a number of useful, effective additions that are all too easily missed in the ocean of icons on the phone. The built in apps includes M! Live, Get-it, M! Unlock, Foneclay, M! Security, M! Skin, M! Doodle and M! Games.
Camera Performance
The second thing, and must-haves for the Canvas Gold A300, is the camera. The camera performance is very good at low light conditions. Its clean and minimal camera interface remains a pleasure to use. Video capture in Canvas Gold A300 is capable of handing 1920 x 1080p at 30fps.
Sound Quality & Battery Life
Call quality in general is very good, as much as any cellphone's can be. The phone's external sound quality is also plenty loud that can always heard even in crowd. Listening to music in the Canvas Gold A300 is sonically pleasing and smooth. Its clarity and volume are excellent for undemanding but common uses such as listening to podcasts and watching videos.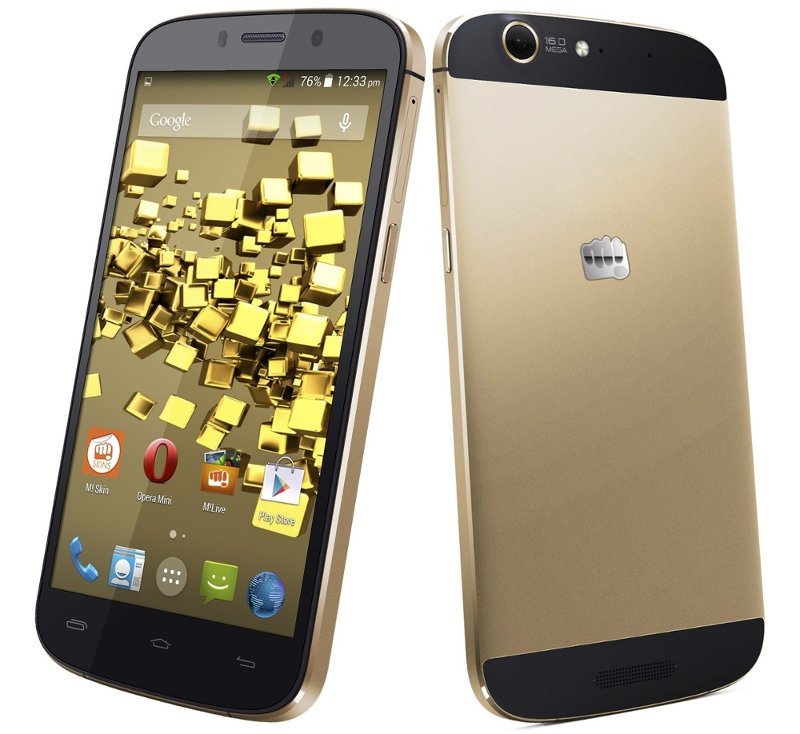 Not that you'll be worrying too much about charging, given how big and long-lasting this phone's battery is. The company equipped non-removable Li-Po 2300 mAh battery in the device. My typical 24-hour cycle of checking Email and browsing the web, and playing games was no challenge for the Canvas Gold A300.
Conclusion
There are a lot of great Android phones on the market right now, but this phone is a combination of style with a premium class touch. Make no mistake, this is a very good phone.
Visit Micromax Canvas Gold A300.