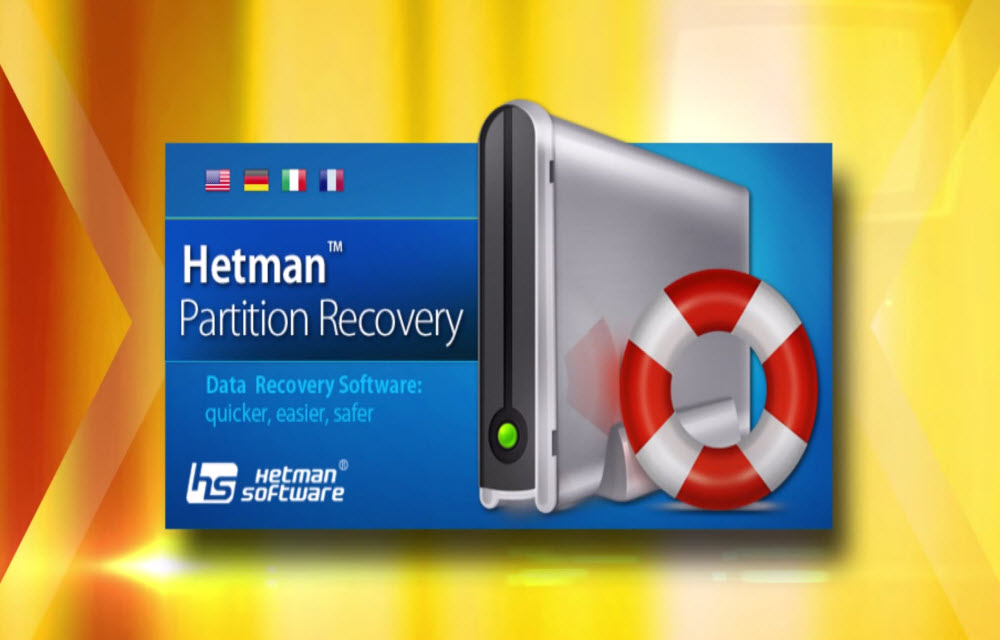 Losing data is quite obvious these days, whether it happens due to logical errors or mistakenly deleted/formatted from the storage device. No one can deny the fact that these situations can be hectic and time-consuming. Moreover, there are not any rightful way to get those data back. Though such data loss problems can be easily addressed through special recovery programs, and Hetman Partition Recovery is one of them.
Application Overview & Installation
Hetman Partition Recovery software helps you recover data from whatever media you're suffering data loss. It can not only recover documents but also fix and make them able to restore or unformat damaged and corrupted/formatted partitions.
You can easily download and install this application from manufacturer website which usually takes not more than 2 minutes. Later, requires you to start the software from shortcut icon created on the desktop. Simply double-click on it to begin the software.
Easy steps to recovery
A pop screen will appear as soon as the software starts, additional measures require you to go through quick steps of recovery. Click 'Next' to proceed and found suitable options that perfectly suits your recovery needs. Select the problem device from the list of devices highlighted and clicked 'Next.'
This tool offers two types of recovery methods: Quick and full analysis. Quick scan provides a fast and convenient way to get you deleted or formatted files back quickly. Whereas, full analysis use to study and collect missing pieces of useful information from logically damaged or inaccessible partitions and make them able to restore data.
Once the scanning is completed, you can see the scan results on windows explorer like a window. You can also navigate through various existing as well as lost partitions and click on 'Recover' located at the top recovery those files.
Features
Resurrect files and documents from whichever problem device you're using
Supports recovery from all the latest file systems including FAT/FAT16/FAT32/NTFS/NTFS5 etc.
User can install and perform recovery from latest Windows OS including Windows 8, Windows 8.1, Windows 7, Vista, XP, etc
You can use this tool to perform recovery from a wide set of storage devices including USB, Internal or external hard drive, Pen drive, etc.
Quick as well as deep scanning mode to ensure that nothing will be overlooked.
The verdict
Hetman offers a try-before-buy option to test out the functionality of this program before purchasing it. This tool performs relatively well as compared to other recovery programs and gets the job done in minimum possible time. Go ahead and watch this video know how things work actually:
Last but not least, losing files isn't a problem anymore as long as you've this tool around you. Recovering lost files or formatted partitions isn't a tough task for this tool. Now find files and partitions regardless of their size or format.