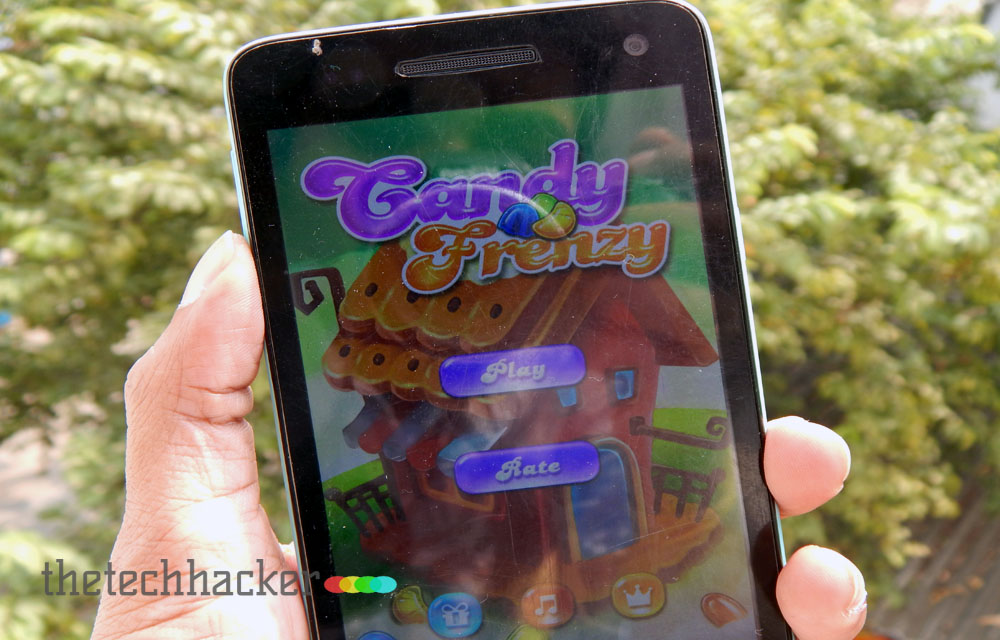 I just stumbled upon Candy Frenzy, which is an Android game that's designed to be good fun for the whole family. From the name, you can guess it is filled with lots of sweet candies. Candy Frenzy is a puzzle game with some very colorful and sweet visuals of candy. This free game is simply mind blowing, offers amazing gameplay and comes loaded with hours and hours of fun.
Developer Lindong surely went to great visuals to ensure that the environment in Candy Frenzy take full advantage of todays Android device screen. The game is utterly entertaining, so if you're ready to kill your boring time, read on to find out if its worth a try.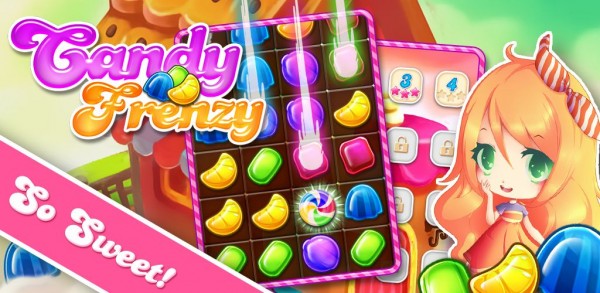 Gameplay
To get started download the app from Google Play Store and install on your device. Coming to the main gameplay, player required to make matches of candies numbering three or more to create blasts.
Candy Frenzy is a colorful and interesting game which you will definitely enjoy it. Candy Frenzy  is an amazing sweet  Candy puzzle adventure game where you dash through levels to make sweet and yummy combinations to test your puzzle blasting skills. Unlock power-ups as you keep advancing and reach the highest possible score while leveling up.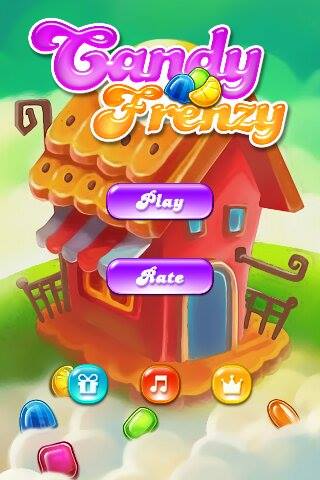 However, you need to be complete score only in 30 moves and will be increased according to the level you are playing. The aim of each level is to meet the required High Score. As the levels are quite difficult, you might struggle to complete the level, and becomes very tough and challenging at one stage.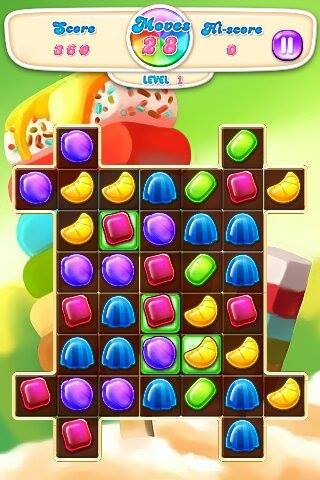 Gameplay involves some candy moving strategy but nothing too complicated. You will have to make smart moves when it comes to making candy combinations in less steps. The sound follows suit with the visuals and good with earphones. The graphics and sounds are good, I particularly liked the Candy star graphics.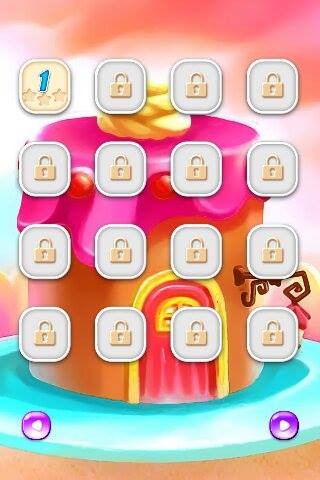 After spending a bit of time with Candy Frenzy, I was surely in love with its endless fun and eye candy graphics. The game also offers leaderboard option to share and compare your score online.
Features
A new flavor of Candy matching game, challenging and sweet.
Innovative new gameplay: clean all obstacles to collect the Candy Star.
Many of well-designed free levels!
Easy to learn, challenging to master.
How to Play
Match candies as many as you can to get higher score.
Clean all obstacles and get the candy star to pass the level.
Candy Frenzy is totally Free!
Verdict
Candy Frenzy is a simple puzzle game to pass your time with crush sweet candies while on the go. The graphics are detailed and engaging and its always fun to play a Candy Frenzy type game no matter how old you are. Definitely Candy Frenzy is going to be one of those games you will see everyone playing all the time.