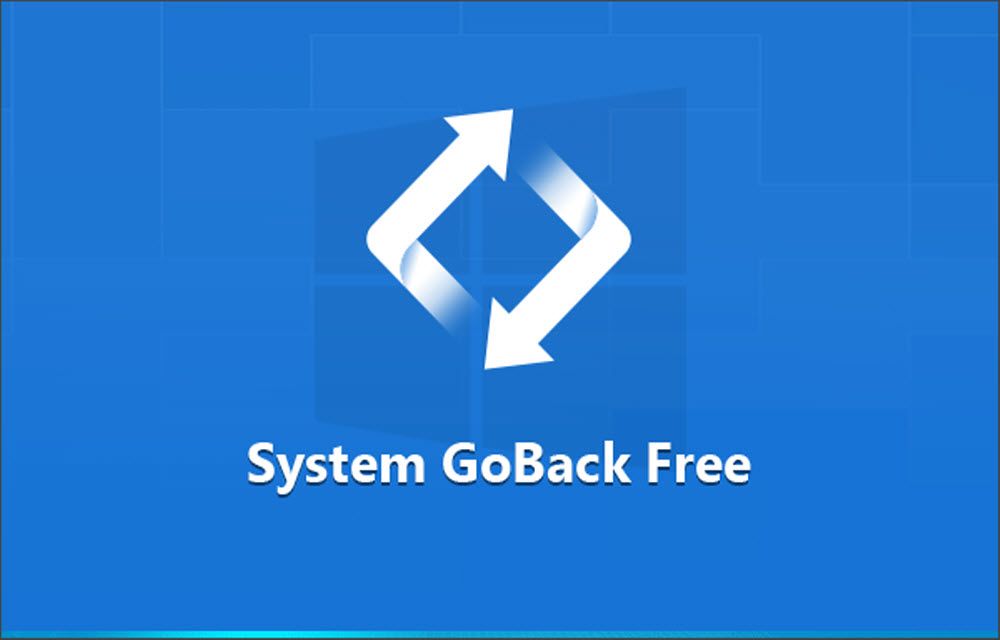 Today, the internet is making a lot of buzz about Microsoft latest Operating System. In a few days world's most popular Operating System is about to release, yes it is Microsoft Windows 10. Microsoft has taken care of everything you hated about Windows 8 and 8.1 builds. The OS comes with a lot of new features including the Developer mode, Start Menu, Edge browser, Cortana and many more. These advanced features aren't for everyone, some people prefer the traditional way of operating PC.
After Windows XP success, Microsoft has released Windows Vista, which is a total disaster. Then Microsoft Windows 7 is released, which is a stable operating system and installed successfully on millions of devices. Now our machines running on Windows 8/8.1 versions, on July 29th systems running with genuine Windows 7 and Windows 8 versions will get a free update to Windows 10.
For some reasons, users want to downgrade or rollback the update. Microsoft already ensured that the rollback is possible for the first 30 days after the upgrade. There are so many reasons for the downgrade, the incompatible hardware is a most popular reason. Or sometimes upgrading OS will cause data loss. If you have a backup of your existing Window OS, rolling back the clock is surprisingly easy.
If you want to be prepared for Microsoft Windows 10 downgrade here is a simple solution called EaseUS System GoBack. If your system hardware is unable to handle Windows 10 you can revert to its previous version. It is a powerful and most sophisticated solution to revert the PC state.
Quick Features
Protect your Windows 10 upgrade experience to avoid data loss.
Restore operating system, applications and games without reinstalling.
Downgrade Windows 10 to Windows 7/8/8.1 if necessary.
Go back to the previous system station when you need.
EaseUS company is popular for data recovery solutions, they recently released EaseUS System GoBack program to safely downgrade from Windows 10. All the backup and restore will be done in three steps. You don't need to be a techie to use this program. Today I'm reviewing EaseUS System Goback, here is my detailed take on.
Note: The program works only when you run it prior to upgrading to Windows 10. You need to create a Backup of an old operating system using this program. Make sure to install EaseUS System GoBack before Windows 10 update.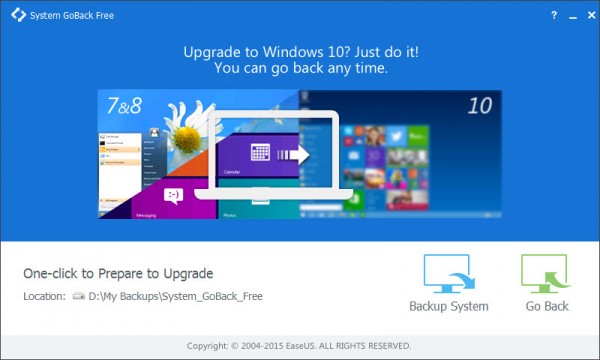 Installation
To get started, download the program from official EaseUS website. Installation is pretty simple, it installs on your PC like other traditional software. It works on almost all versions of Windows starting from Windows XP to Windows 8.1.
How to Downgrade Windows 10 using System GoBack
When you start the program you'll notice only two options, one is "Backup System" and "Go Back".
Before Windows 10 update, make a backup your Local Drive C by clicking on "Backup System" option. By default, it chooses other Drive partition to create a Backup file. The backup process may take a time to complete depending on the size of Windows C partition.
When you want to go back simply run the program and click on "Go Back" option. That's it, it roll back the machine to previous OS state.
It is for the first time Microsoft is offering this option to go back to a previous version of Windows. If you have upgraded to Windows 10 from Windows 8.1 you can now downgrade after the 30-day period using System GoBack.
Verdict
EaseUS System GoBack certainly provides an easy way to backup and restore of Windows as well as best Windows 10 downgrade tool. With its easy-to-use and understandable User-interface, it is one tool that you may certainly want to keep, just in case.
EaseUS System GoBack Free Review
Summary
EaseUS System GoBack certainly provides an easy way to backup and restore of Windows as well as best Windows 10 downgrade tool.