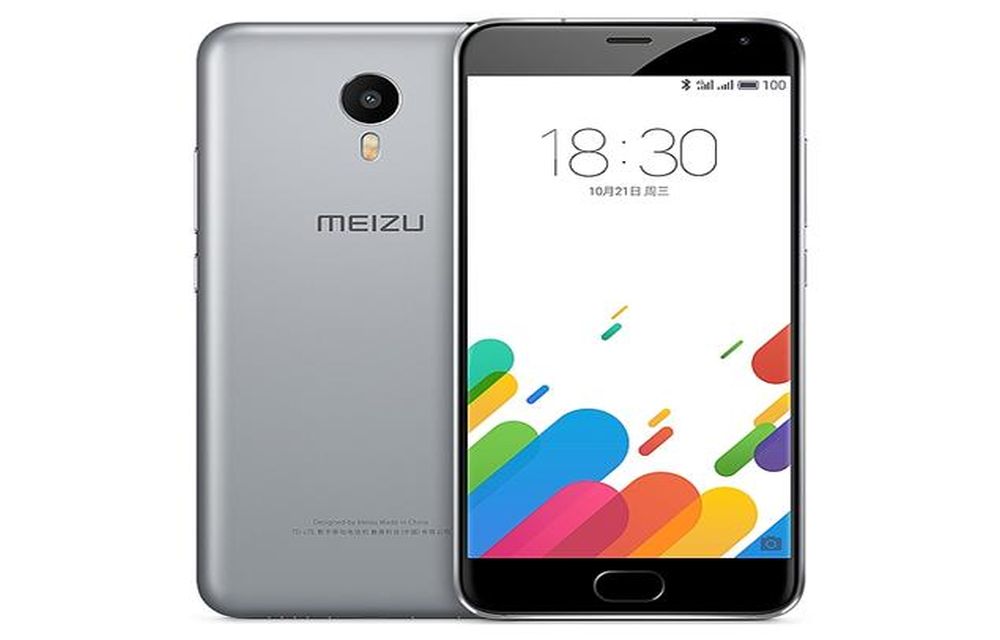 Meizu is a smartphone maker from China, who is producing medium-range smartphones with competitive quality and features. Like all others, Meizu is also selling through flagship stores. Their recent flagship release is Meizu Metal selling at $216.81 in Pre-sale.
As the name says, this smartphone is made of quality metal materials with different colors. News making the feature of this smartphone is its Chipset. It is the powerful Media Tek's Helio X10 with Octa-core processor with maximum clock speed of 2.0 GHz. It uses the Flyme 5 OS skin over the Android 5.1.  It has many more features in its specifications. Let's have a look at Meizu Metal.
Must Read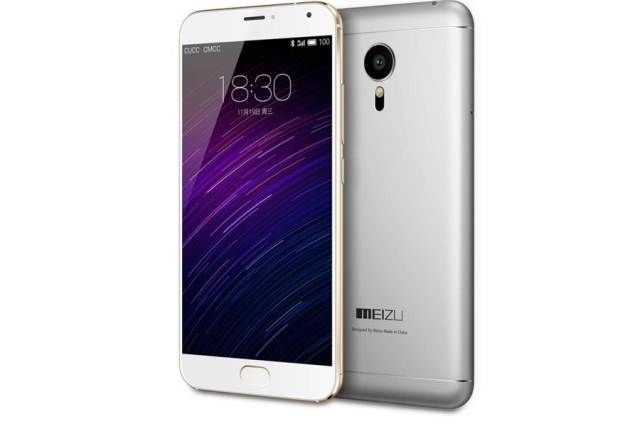 Meizu Metal Review: Design and Build Quality
Meizu Metal has a thin fancy design with an elegant look. It has a rounded edge on all four sides with a metal bezel over the outside frame. The entire back panel is made of strong solid crystal metal with customized Aluminum to keep it light weight in such strong metal material.
At the top, it has 3.5 mm headphone jack and at the bottom, it has USB charging port. In the right side, volume buttons and power buttons placed and in the left SIM tray is located with a pin point. In the Backside, in a top middle side, the Rear camera is located with a dual flashlight below the camera. In the front side, the fingerprint reader is placed below the 5.5-inch screen. Overall, this phone has an awesome design with compactness.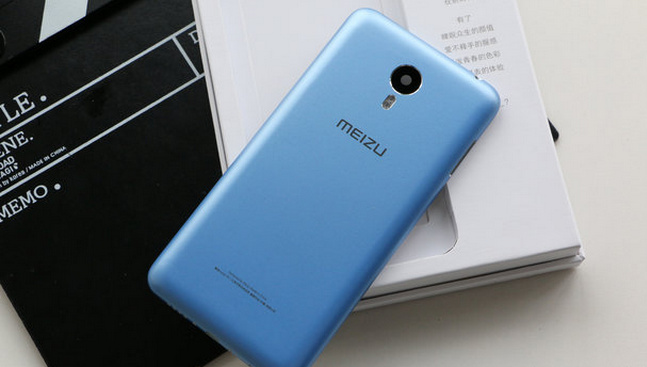 Meizu Metal Review: Display
Meizu Metal has a wide 5.5-inch screen with FHD quality display of 1920 x 1080 pixels. The screen is made of 2.5 D arc glass which gives greater angles to view clearly. As well as the screen is protected with Corning Gorilla Glass 3.0 which has more resistant to the screen while accident drop of smartphone and also has good prevention score against scratches.
With FHD display quality, it gives us a great sharpness and clarity to the screen. That could be due to the screen density which is 401 pixels per inch, which is usually high rate of density.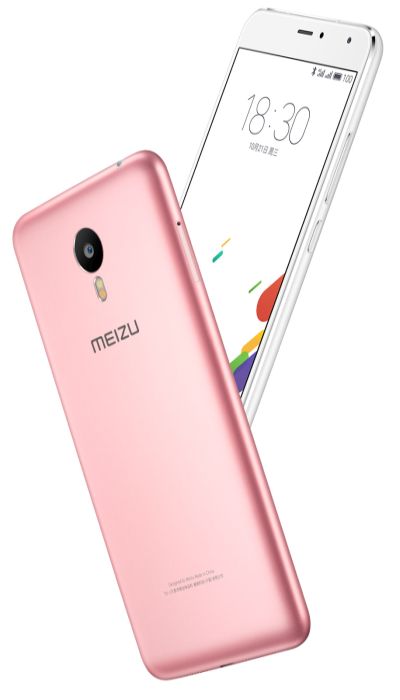 Meizu Metal Review: Hardware and OS Performance
Hardware is the main part of a smartphone as it is the entire performing part. CPU chip of Meizu Metal is MediaTek MTK Helio X 10 with Octa-core processor with a clock speed of 2.0 GHz. GPU (Graphical Processing Unit) added in this phone is PowerVR G6200, which can load with clock speed up to 650 Hz.
Memory sections of Meizu Metal have 2GB RAM and 16GB ROM, which can handle multitasking flawlessly. To enhance the storage needs of users, extended memory can be added up to 128GB, which is a great additional option.
OS installed in Meizu Metal is Flyme 5, the latest version of Flyme OS, which is based on the stock Android 5.1 OS. Flyme is easy to use OS with good user interface. Also, it has good performance record.
MTK Helio X 10 is a great chip with enhanced performance of 2.0 GHz clock speed. It will never hang in a smartphone which only needs less CPU. The GPU PowerVR G6200 is also a good performing chip, which is equivalent to ARM Mali-T720 chip. Memory is also configured with needed amount. Overall this is a flawless performing combination of hardware. Multi-tasking, Power gaming, and long time internet browsing can be done with ease of use.
Camera

It has dual cameras. One in the rear and another in the front as usual. The back one has 13-megapixel camera lens and the front one has a 5-megapixel camera lens. The back camera has a flashlight option, which can be useful while taking photos in the dark places. Further, a good aperture of f/2.2 is available. The 0.2 seconds phase detection will help in taking photos very quickly without missing any moment. For a 13 MP and 5 MP camera at 1080 pixel resolution, we can expect high-quality pictures with more clarity.
Connectivity and Other Features

This phone has dual SIM usage capacity. We can use two Nano SIM cards. For the Internet Connectivity, it has options of 4G LTE, 3G, GSM, and WiFi. GPS connectivity is available to connect maps and track devices. Bluetooth 4.1 connectivity is also available which can be connected with smartwatches and other Bluetooth available devices. The latest version of Bluetooth 4.1 is also an advantage.
One of the main features includes, Fingerprint unlock with the Fingerprint reader below the screen. It is the latest trend in the smartphones and it is continuing to Meizu Metal too.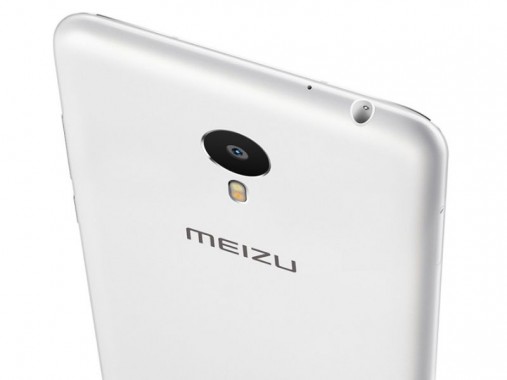 Battery
The battery has a good power tank capacity of 3140 mAh. This battery can be expected to stand for 7-10 hours of continuous heavy usage, based on the function we use the most. For a normal usage, we can expect a 1 day of standing capacity. Custom interface and software play a major part in the usage of battery. So, we cannot compare battery capacity of other smartphones with this.
Price
Meizu Metal is currently selling at $216.81 in the Pre-sale of Everbuying.net. Pre-sale is going on now and will end on November 30, 2015.
Meizu Metal Specs
CPU: MTK Helio X10, Clock speed 2.0GHz, Octa Core
GPU: PowerVR G6200
RAM: 2GB
ROM: 16GB
External memory: TF card up to 128GB (not included)
OS: Android 5.1
Screen type: Capacitive (10-Points), Corning Gorilla Glass
Screen size: 5.5 inch
Screen resolution: 1920 x 1080 (FHD)
Back camera: 13.0MP
Front camera: 5.0MP
Aperture: f/2.2
Touch Focus: Yes
Auto Focus: Yes
Flashlight: Yes
Video recording: Yes
Battery Capacity (mAh): 3140mAh Built-in Battery
Wireless Connectivity: Bluetooth, WiFi, GPS, 3G, 4G, GSM
Verdict
Meizu Metal has got a good solid build quality, high performing Octa-core Helio X 10 chipset, 2 GB RAM, 16 GB ROM, 3140 mAh battery capacity, 13 MP and 5 MP cameras, 5.5-inch FHD display with protective Corning Gorilla Glass and a Fingerprint unlocking system. The performance cannot be an issue in such a high-configured Smartphone. The Octa-core processor with 2.0 GHz clock speed is the real deal of performance for the price of $216.81.