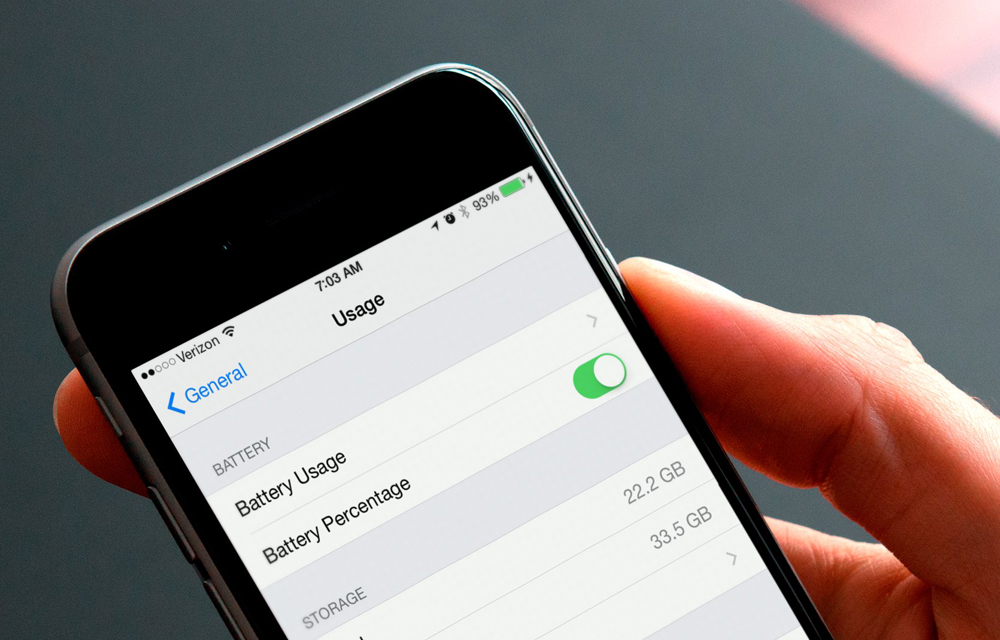 The battery is the only thing in every phone which attracts our eyes with a fear. Every time you decide to open a new app or game, your eyes will automatically fall onto the battery icon on the upper part of your screen. Traditional devices are coming with a battery icon which fills as the battery goes full and unfills if it drops. The quick battery icon on the devices can't provide the exact percentage of fuel remaining. You want to reach the settings of your phone and find out the exact battery percentage or Some of them may be depending some apps to find out the battery percentage.
iPhones and iPads are not different from this, They are also coming with these type of traditional battery icons. Even the new IOS versions don't have this feature as default. Instead, you have to manually do that. If you have the battery percentage enabled, you can easily estimate the exact battery percentage remaining with a simple look over the screen and don't want to go to the settings window each time. Most of the users are not aware of this useful built in future on their device.
So, Exact battery percentage can give you a better idea about the remaining fuel on your device. If you want it in your lovely apple iPad or iPhone, this guide on How to hide or show the battery percentage on iPhone or iPad will definitely help you to find, how to show the battery percentage and hide it if you don't want it anymore. So, follow the steps given below to get the exact results.
How to Hide or Show the Battery Percentage on iPhone or iPad
Go to "Settings" by tapping the button which is on the on the home screen.
Tap the "Battery" option on the left side of the settings window.
Once you are on the battery settings window, Tap the "Battery Percentage" slider button to turn on the Battery percentage near the battery icon.
The slider button will now turn green and the battery percentage will be immediately displayed. Now you will get the exact percentage of the fuel remaining in your iPhone or iPad.
If once you feel that the percentage is not needed on the screen or if it creates any problems to the screen, you may disable it by following the same steps given above. The only change is that the slider button will turn white once you disable the percentage.