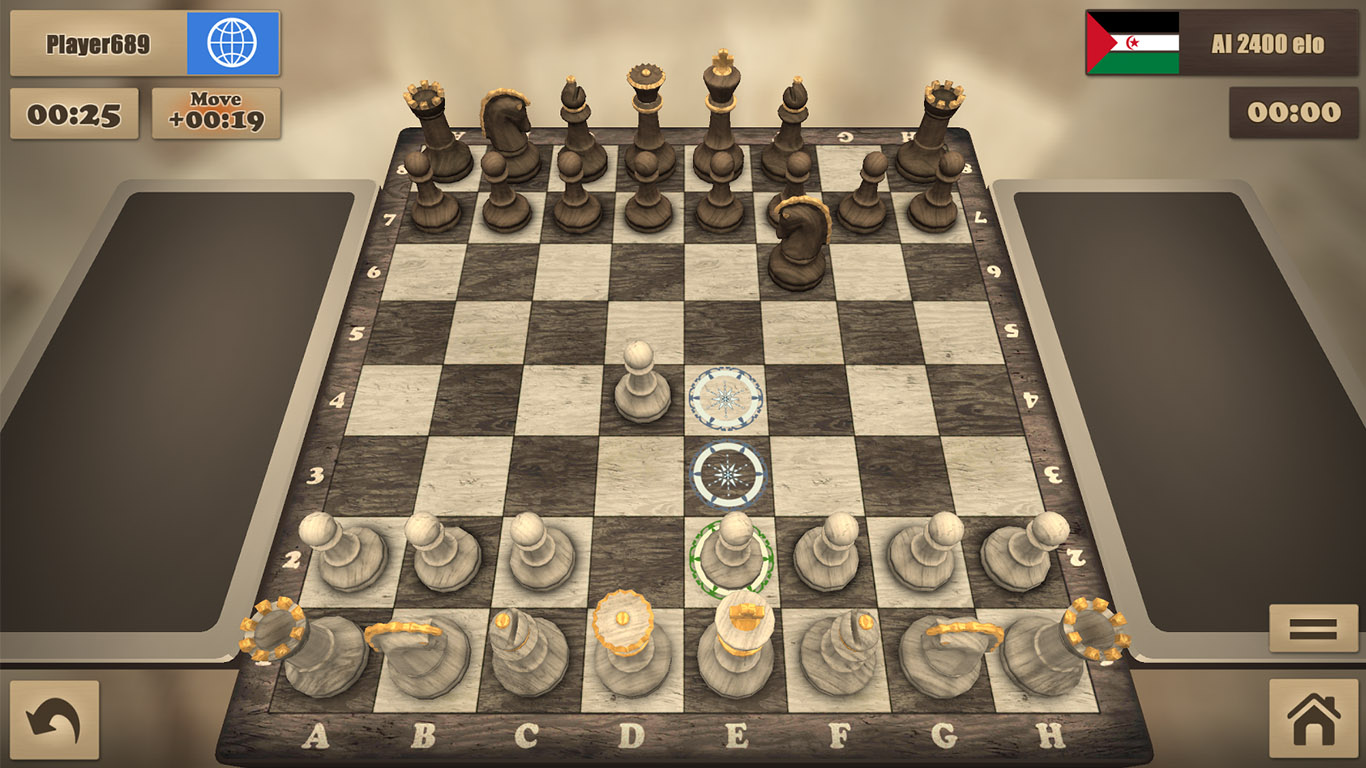 Chess is a great brain exercise. Playing it regularly will surely make you improve your logic skills. Not only that, you will surely enjoy winning the game as well. However, the problem sometimes is you can't find an opponent to play with. Everyone seems to be too busy these days for a good game of chess. Also, bringing along a chess set is also a chore because it can be too bulky. It's a good thing that today, we can enjoy the game of chess even without an opponent and even without bringing a chess set anywhere. But how is that even possible? With today's technology, we only need our mobile phones and tablets to finally enjoy chess. In this post, we will look at five of the best chess games for android phones. Let's start with the first one!
#1. Real Chess
This app gives you a 3D experience with your game. It looks very realistic that you will surely enjoy it. It certainly isn't a boring 2D game that you used to know. It comes in at 38MB. There are ads that come along with the game. If you want other features, you have the option for in-app purchases. But you can certainly play this game for free.
#2. 3D Chess
3D Chess is also a great game that offers you chess games in 3D. You can play it for free. However, you get to see ads when you are connected to the internet. There are also no option for in-app purchases. But don't let the ads distract you from the game. The app will surely give you a great experience with its amazing animations.
#3. Chess Live
You get to enjoy this game without the ads. It comes in at 3.2MB. The game is rather simple, there is no automated coach. Chess Live gives you the option for 1 player mode, 2 player mode, or the online game mode. If you want to practice your chess skills, this is certainly the game for you because it has levels that are more difficult. You'll surely learn a lot from playing Chess Live.
Also Read: Play Chess with your Friends in Facebook Messenger
#4. The King Of Chess
This game will make you feel like you are the king of chess when you win it. Its user interface is great, and you will have a good time playing it. The game features a multiplayer option. You will surely find an opponent worth playing the game with. You will be challenged, and you will learn a lot from the moves of your opponent.
#5. World of Chess
You'll be caught in the world of chess once you start playing this game. It has a great user interface where you can play in multiplayer mode. There are even sound effects while you are playing. It becomes more than a "boring" game of chess because you will really feel the excitement with the World of Chess.
You now have five options to choose from for the for the perfect chess app for your Android phone. You don't have an excuse to do some brain exercise anytime and anywhere.