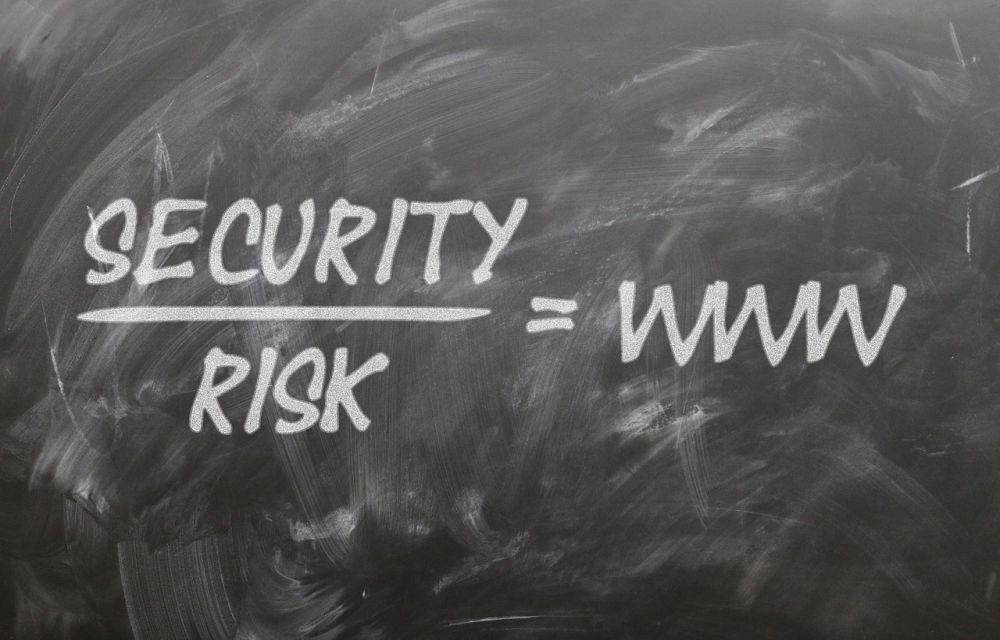 There have been plenty of security breaches in recent years on business' websites. The sites have crashed and personal information has been stolen. While big companies have been mostly in the news for the security problems, you shouldn't assume your website couldn't be targeted. Hacking websites isn't just about stealing information, but in many cases, the objective is to use your server in order to spam or serve illegal files. Therefore, you need to protect your website from being hacked and here are easy ways to do it.
Keep software updated
The most obvious tip, but one that needs mentioning, is keeping software updated at all times. Many programs are equipped to stop the most basic hacking and security issues, but only if the software is installed with the most recent data and information. Whether it is your browser, virus protection or any other such software, you need to regularly check that it is running the most recent application.
Back-up your data
As well as keeping things updated, you should also create regular back-ups. These are essential for the worst-case scenarios and can help limit the damage a possible hacking might do. Depending on the website use, you want to back-up either multiple times a day or once a day.
Use XSS
XSS refers to cross site scripting and it's an essential part of protecting your website. It prevents the attackers from passing your scripting code and replacing it with malicious code instead.
Create vague error messages
Error messages are important to convey messages to your visitors and you definitely want to include them on your site. But you don't want to highlight your site's vulnerabilities in these messages. For example, when it comes to logging in to your website, don't reveal the exact field the person got wrong, but opt for generic messaging like "Incorrect username or password".
Install a web application firewall
A web application firewall (WAF) is an essential tool to separate your website server and the data passing through it. The most common options today include could-based solutions, but you can also find hardware-based WAFs.
Focus on the passwords
We all should know by now that passwords must be complex. While you might be good at picking a strong password to your server and website admin, your visitors might not be as good with theirs. This could possibly leave your whole site vulnerable to an attack. It's therefore crucial to ensure you encourage and knowledge the visitors to pick passwords that are strong: long and complex enough, and not used on other sites.
Secure file uploads
Allowing other's to upload files to your website is always a risk, even when it's something small like a profile picture. These perceivably innocent files can contain script the hackers can launch and start damaging your website from the inside. You want to prevent visitors from uploading files and carefully checking the file extensions to ensure they are what they say to be. You also need to ensure that even if you allow file download, you prevent file accessing later on.
Opt for SSL
SSL is a security protocol, widely used over the Internet. The security certification helps boost the site's encryption and it ensures visitors can rest more assured as well that your site is doing its best to prevent hackers from gaining access.
Go with a website host with security tools
Finally, you should pay attention to the hosting provider you use. Depending on the nature of your website, you want to pick a provider that takes security seriously and a company that has enough in-built tools to keep your website secure. It's important to discuss the options they have and the security measures they take in order to prevent hacking, as well as the insurance they provide if things go wrong. If you don't want to spend a fortune on these security tools and hosting providers, you can use latest vouchers listed on OZCodes to guarantee security without breaking the budget.
Hopefully, the above tips will help you start protecting your website from hacking. It's important to take the security threat seriously, as hackers don't just go after the big companies and sites. Stay on top of the things hackers can do and the ways to prevent it by following sites like The Tech Hacker. The more informed you are, the harder it'll be to crack your code!