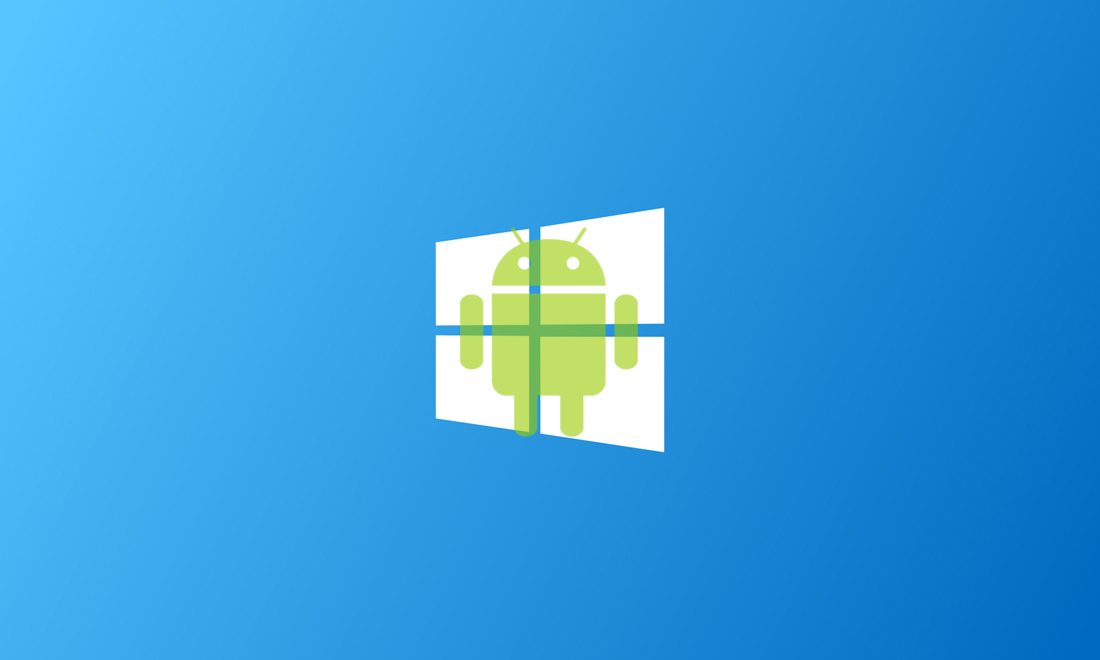 Android on Windows sounds super cool? Yes anyone can run Android on Windows with Genymotion. This is very useful for normal people who want play games and developer's to test their apps without buying device.
What is GenyMotion Android Emulator?
Whatever your needs may be, GenyMotion solves your problem easily. GenyMotion is a third-party application that lets you create a virtual machine to run Android on Windows, Mac, and Linux. GenyMotion based on pre-configured Android OS with x86 with OpenGL hardware acceleration.
Features Of GenyMotion
Easy to install and run
Wifi & GPS Support
Configuration Shell for an unlimited list of virtual devices
Compatible with Windows, Mac and Linux.
How to download and install GenyMotion on Windows
To get started first you need to sign-up in the GenyMotion website. Sign-up using your username, email, and password credentials and specify your user profile.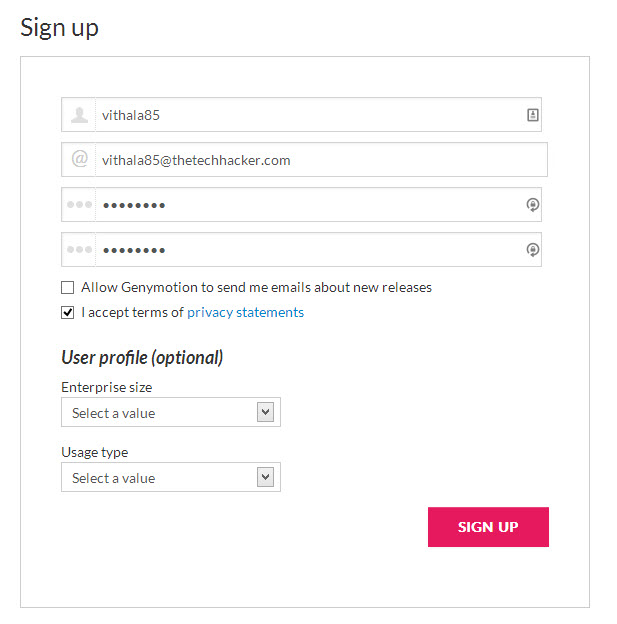 Next GenyMotion will send you the verification email with activation link. Click on the link and download the setup file on your computer.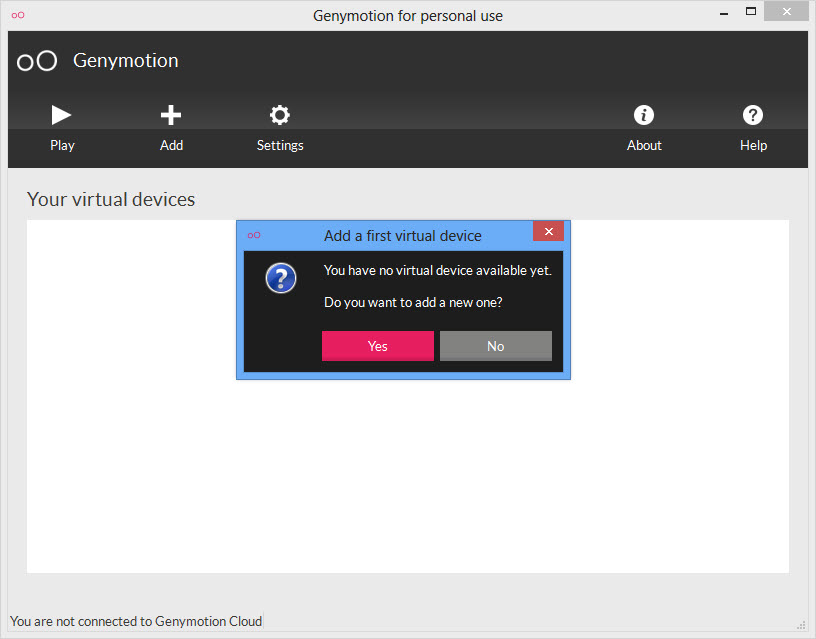 Install the file. During the installation process it downloads some required files from the internet. Upon opening the program first, its asks to create your first virtual device. Simply click on yes to continue. Next click on the connect button, here you will be required to log in to your GenyMotion account to download the virtual device.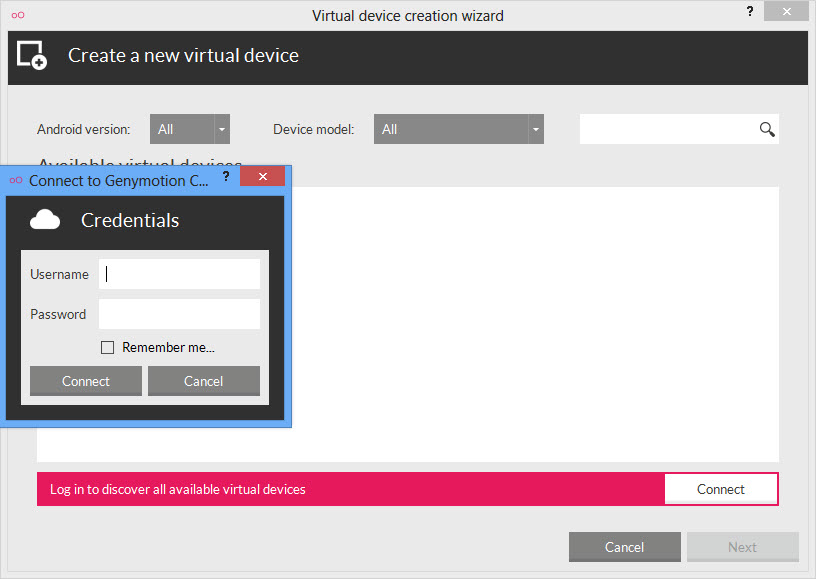 After successful authorization, the database of available virtual devices list appears. Simply select the desired virtual device in the list and click Next to continue. Here we selected the Nexus 7-4.3-API18-1280×800 device, after clicking next it shows the virtual devices properties.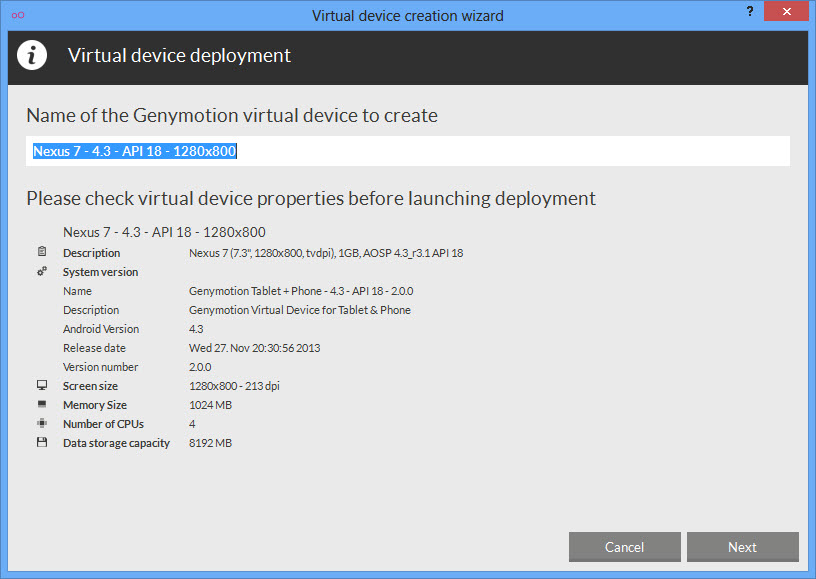 Here select next and wait for sometime to download your selected virtual device.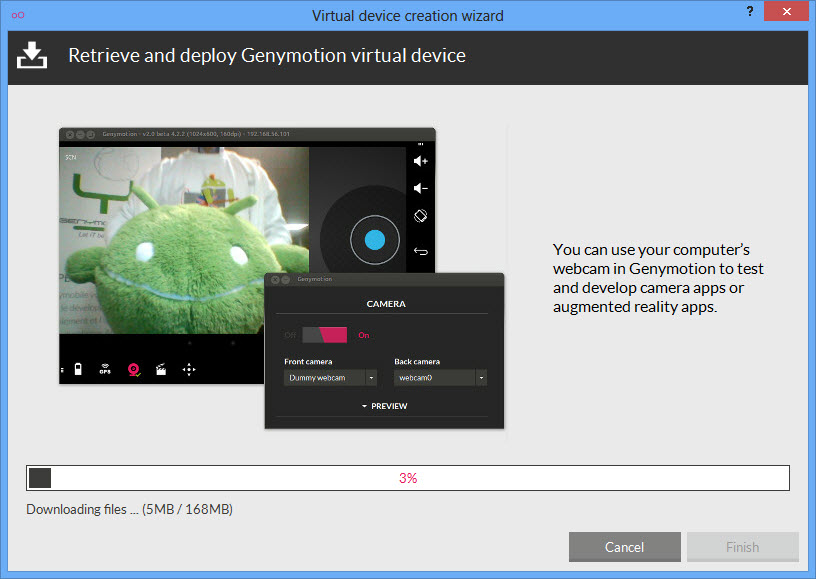 After completing the download, you can launch Android in a virtual environment. Next, the UI shows the downloaded virtual device and click on Play to get started. Here, click No if you want to configure ADB later.
That's it! now your system can run Android operating system. It resemblances a tablet is connected to your monitor. The latest version of Genymotion comes with Google Apps. By using Genymotion any one can turn Windows, Mac or Linux machine into full-fledged Android running system.