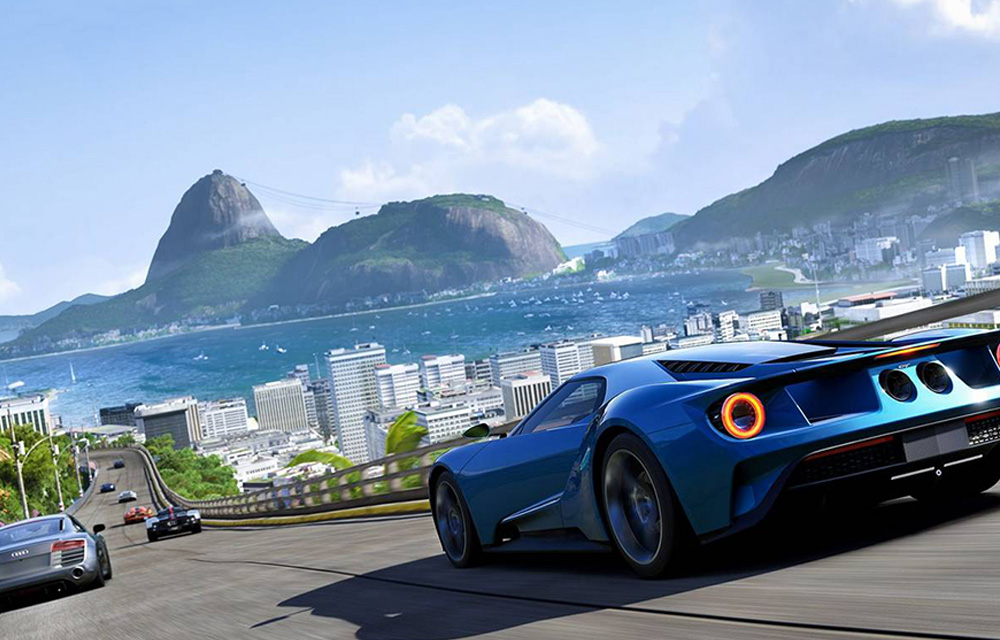 There are a lot of car racing games for Android. The developers keep in mind about various requirements of a user and publish an app to the Play Store. Some car racing games are meant just for casual fun being a small-sized game, some are targeted to act as an Android replacement which would suffice the hunger of console gamers, and other car racing games just try to keep a gamer busy with a unique concept.
So, not only the number of car racing games matter but a lot of varieties do exist within the same category of game. Don't take it as a word from us, if you search for the term "Car racing games" on the Play Store, you will find a lot of games that you've never experienced. We do believe that not all popular car racing games for Android are necessarily the best but the others still might surprise you (who knows?).
Without taking much of your time, let us move on to take a look at the best car racing games for Android.
Also read: 25 Best Games for Kids to Play in Android
#1. Asphalt 8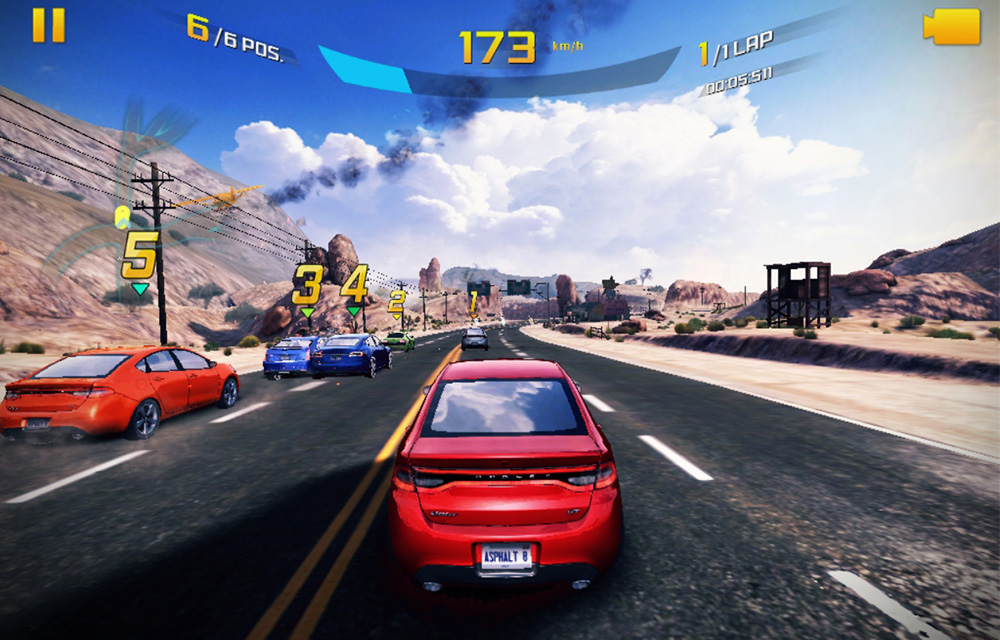 Asphalt 8 is one of the most popular car racing game that you can find for an Android device. It is a graphics intense game which requires a good performing device in order to run it without any noticeable lags. This game has taken Android gaming to a whole new level. It is one of the most loved multiplayer game as well.
It surely offers a campaign mode / the single player mode where you will have to race through each track in order to unlock the next ones. The in-game download really annoys me for this game. You might be thinking that you would have to just download it from the Play Store, and that's what will make the game run. Unfortunately, even after a huge download, you will be asked to download the racing tracks separately. So, if you have a slow Internet connection, I guess, you would start hitting the wall very soon after installing it.
Overall, considering you have a very good Internet connection, you will get a rich racing experience with Asphalt 8 with which no other game can match. Do note, that this game isn't resource-friendly!
#2. Real Racing 3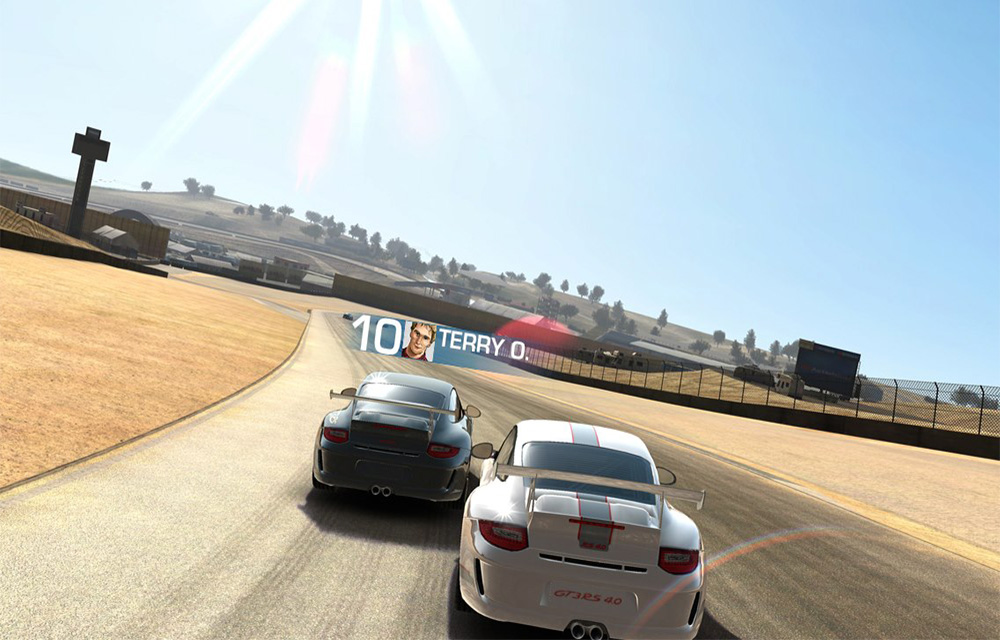 Yet another impressive car racing game developed by Electronic Arts. If you have already experienced Asphalt 8, this is completely different. As the name suggests, Real Racing thrives to gives you the real experience of car racing. The controls, the mechanism, and the graphics, are very good which gives a real-life user experience in the game.
Unlike Asphalt 8, here, you will be able to start downloading the additional files after installing the app available on the Play Store. Cars won't fly here, so if you want a realistic experience along with great graphics quality, this is the one you should be downloading now.
#3. GT Racing 2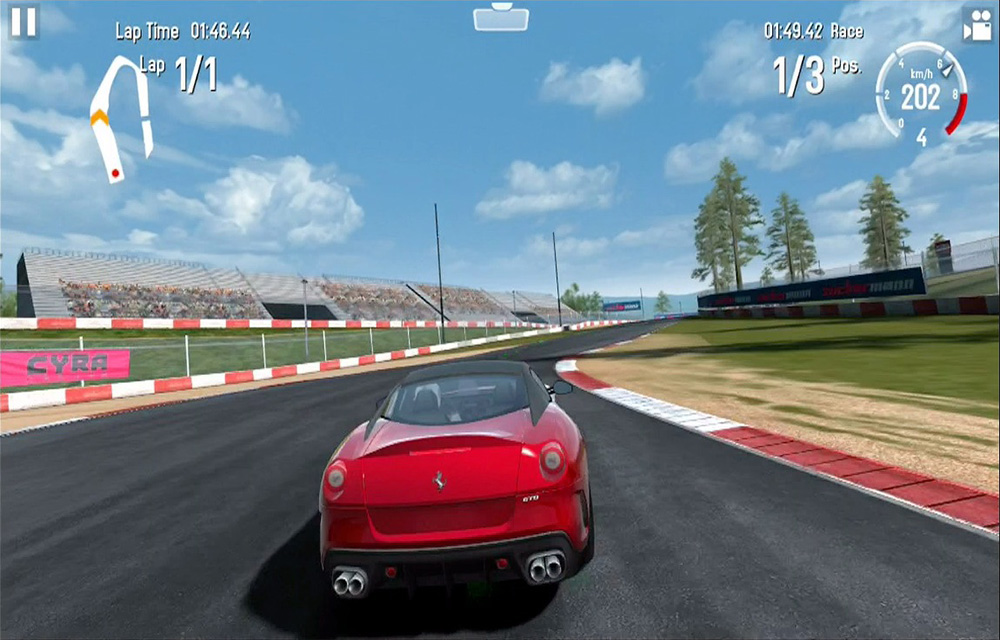 Similar to Real Racing 3, GT Racing 2 also tries to provide a real-life experience with the game. The game features dozens of real cars which you would love. The game offers a variety of events to choose from so that you'll never be bored playing similar race events.
With GT Racing 2, you will get to experience the game with 4 different camera modes, among which the interior camera is breathtaking. You can also choose to compete online with players from across the globe. Interestingly, it presents you with a "Team Clash" event, where you will have to compete against a different team. So, if your friends would join the team, it will be a very exciting experience!
You may also like: Traffic Racing – Drivers View: Game Review
#4. Need for Speed: No Limits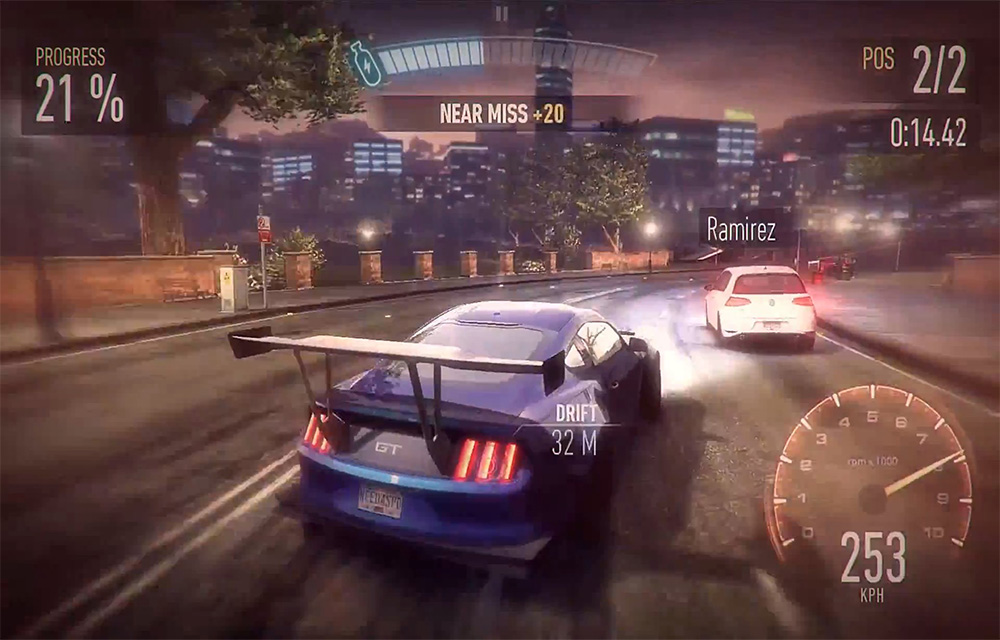 If you're looking for car racing games, then you must be aware of the game – "NFS: Most Wanted". Well, who doesn't?
However, you won't miss the game much because No Limits is even better than Most Wanted being a free game as well. The graphics quality has been improved to match the current user's expectations. The cars look better!
Here, the more you take down your opponents, the more reputation you earn! So, not just racing, but more than that!
#5. CSR Racing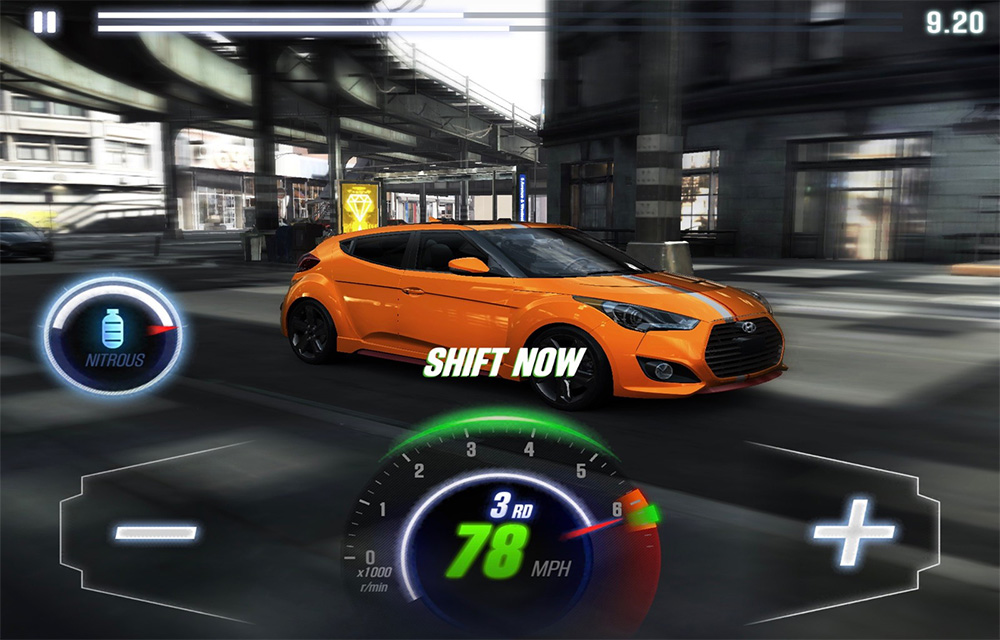 Does car racing not include drag racing? Of course, it does. However, there are quite a few apps which let you experience a rich drag racing game. As far as we are aware of, CSR Racing 2 is the best drag racing game ever made.
You can compete against live players online. But, you need to make sure of your Internet connection, or else you'll lose the race! What more? You can even team up with your friends to form a crew and take on other crews!
#6. Asphalt Nitro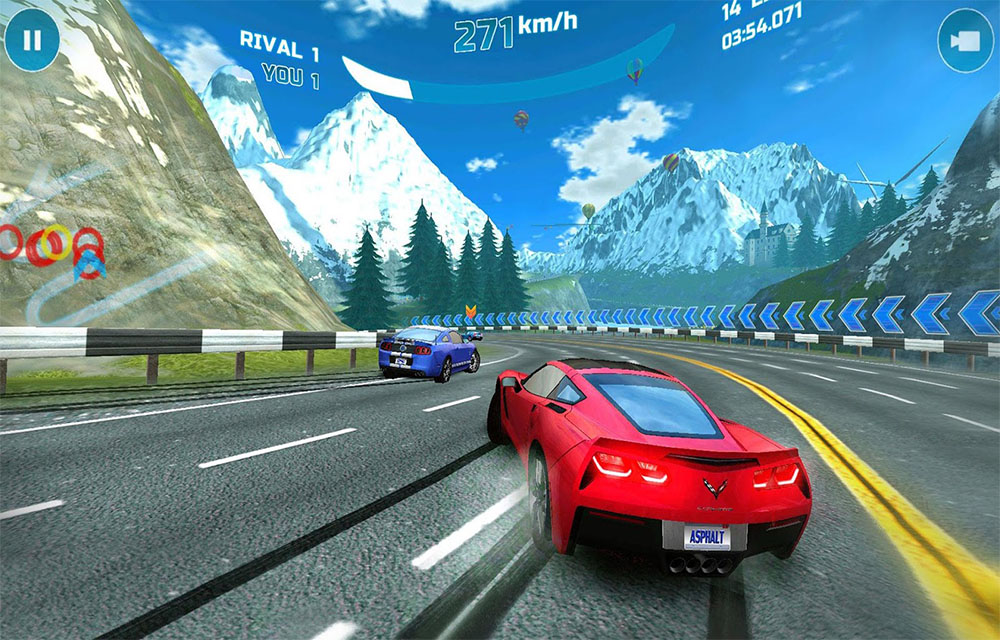 The team at Gameloft definitely realized the hardships a user goes through with a weak Internet connection. Obviously, they won't be able to download Asphalt 8 from the Play Store. So, they created Asphalt Nitro as a mini version of Asphalt 8 which would still give you a great experience without making you wait for a ton of downloads!
Asphalt Nitro does not provide a rich experience compared to the Asphalt 8. However, it still does a great job!
#7. Racing Fever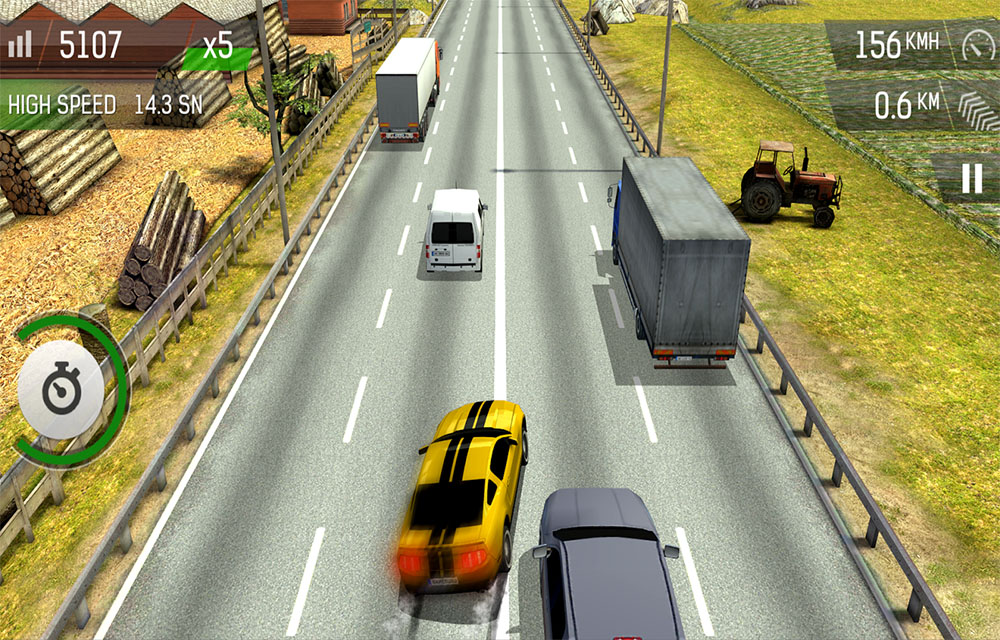 Fret not, if you are having a device that can't handle graphics intense games well! There are still several games which provide an amazing experience!
Racing Fever, is one among them, which provides a basic yet a great experience. It offers a slow motion mode which could remind you of the vintage car racing video games! You would enjoy playing this.
#8. Beach Buggy Racing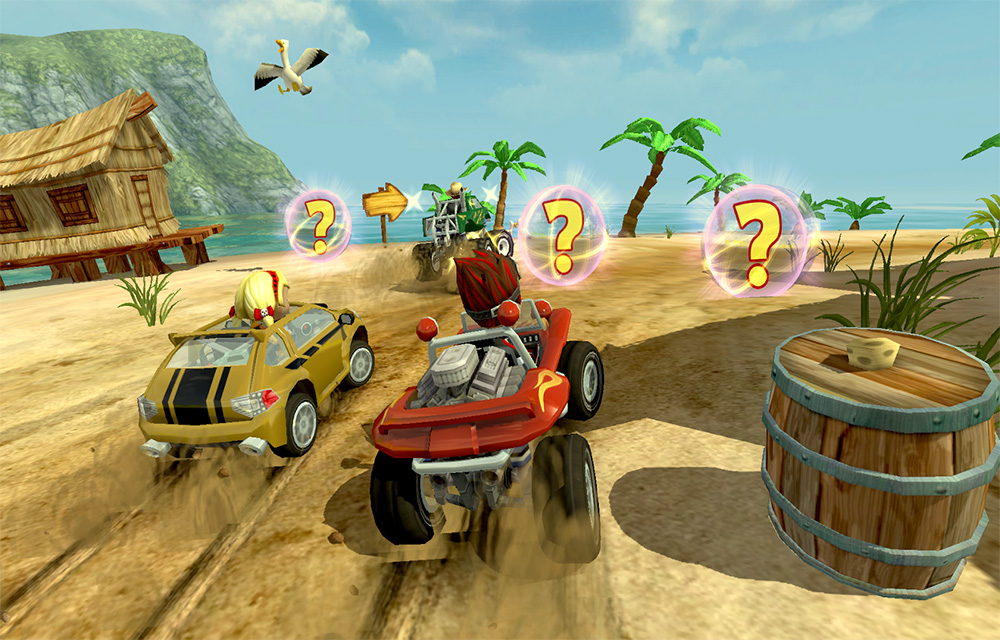 You do not need exotic cars in order to present a great car racing game, but just a perfect concept to have fun with! Beach Buggy racing provides an exciting experience.
Not just racing, you will also be able to utilize various power-ups and kick your opponents out of your way! Do remember, every action has its opposite reaction!
Also Read: Cash Or Crash: Gateway Drive Android Game Review
Conclusion
Finally, these are the best addictive car racing games that you need to play. If you have a great performing device, consider installing Asphalt 8, Real Racing 3, GT Racing and CSR Racing. If you have a budget device, you can try NFS: No limits which would be a great alternative to other graphics intensive games. And, if you have device that can't handle intesive games, you still have alternatives like Beach Buggy and Racing Fever.
Which game do you prefer to play? Did we miss any of your favorites? Let us know your thoughts in the comments section.