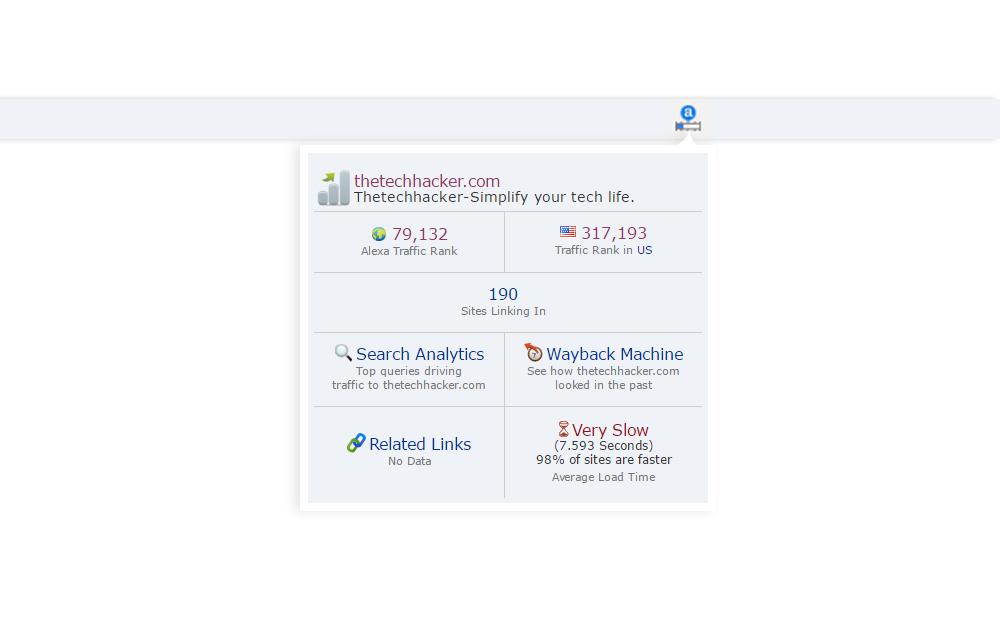 Toolbars have been a specialty in web browsing for quite some time now. They have given us a form of a shortcut to access some of our favorite tools whenever we need them. In this article, we shall talk about how to install the Alexa toolbar in your browser.
Of course, this will differ depending on the browser that you're using. Before we begin, there are some of you that might not know or understand what Alexa is. Allow us to explain it to you.
What is Alexa?
The full name is Alexa Rankings and it's a ranking system made by alexa.com which is a subsidiary of amazon.com. Alexa simply provides basic information on the site's stat. It will provide you with information on the rankings and the frequency of visits that the site receives. They do have their algorithms that they use to get their data and we won't focus much on that as it's a bit long.
Basically, the algorithm will use the recorded traffic from users with the Alexa Toolbar. The users will have had to use the toolbar for at least 3 months for the data to be produced. Of course, there are many other parameters that are looked at as well. Now that you know about Alexa rankings, let's look at how we can get it on your browser.
How to Install Alexa Toolbar in Your Browser
The Alexa Toolbar is officially available for Google Chrome and Firefox browsers, but are focusing on the chrome version for now. You're obviously going to need the Chrome browser installed in order to make this happen. Let's begin:
You'll first start by visiting the Chrome website.
Search for Alexa extension while in the store (Or you directly use this link also.)
Once found all you need to do is click on the "add to chrome" button.
It's at this point that you'll have to wait for the extension to be added to your toolbar.
When complete, you'll be taken to a separate page where Alexa Rankings will ask for some few details to help them with their demographic construction.
After completing the form, it will take you to a page saying that the extension is installed and ready to use.
That's all you need to do to get the Alexa toolbar in your browser. It's a great toolbar especially for those interested in online marketing and other related stuff.