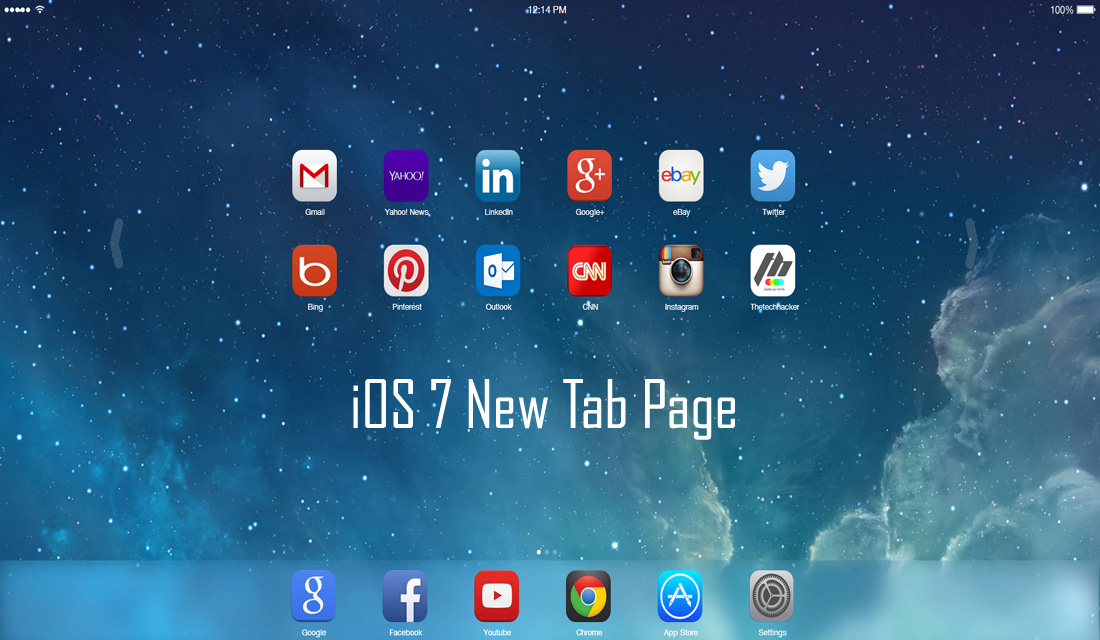 If you are a apple fanboy and don't want to miss the Apple style any where, try this extension on your Google Chrome to turn your New Tab Page into iOS 7 style user interface. The new iOS 7 look is very distinct when compared to iOS 6. You can turn your Google Chrome new tab page into iOS 7 style on any machine like Desktop, laptop, Mac, Linux and even in Chromebooks.
After installation from Chrome Web Store, open new tab page. When you open the new tab page you'll feel you are sitting in front of the giant iPad home screen. You can navigate between the apps by clicking and dragging it with your mouse cursor in horizontal direction. It comes with some preloaded apps along with your installed apps. Apps include Angry Birds, Yahoo news, Where's my water, Amazon, Linkdin, ebay, Twitter, Bing, Pinterest, Candy Crush saga, Outlook, ESPN, Cut the rope, CNN and Instagram etc.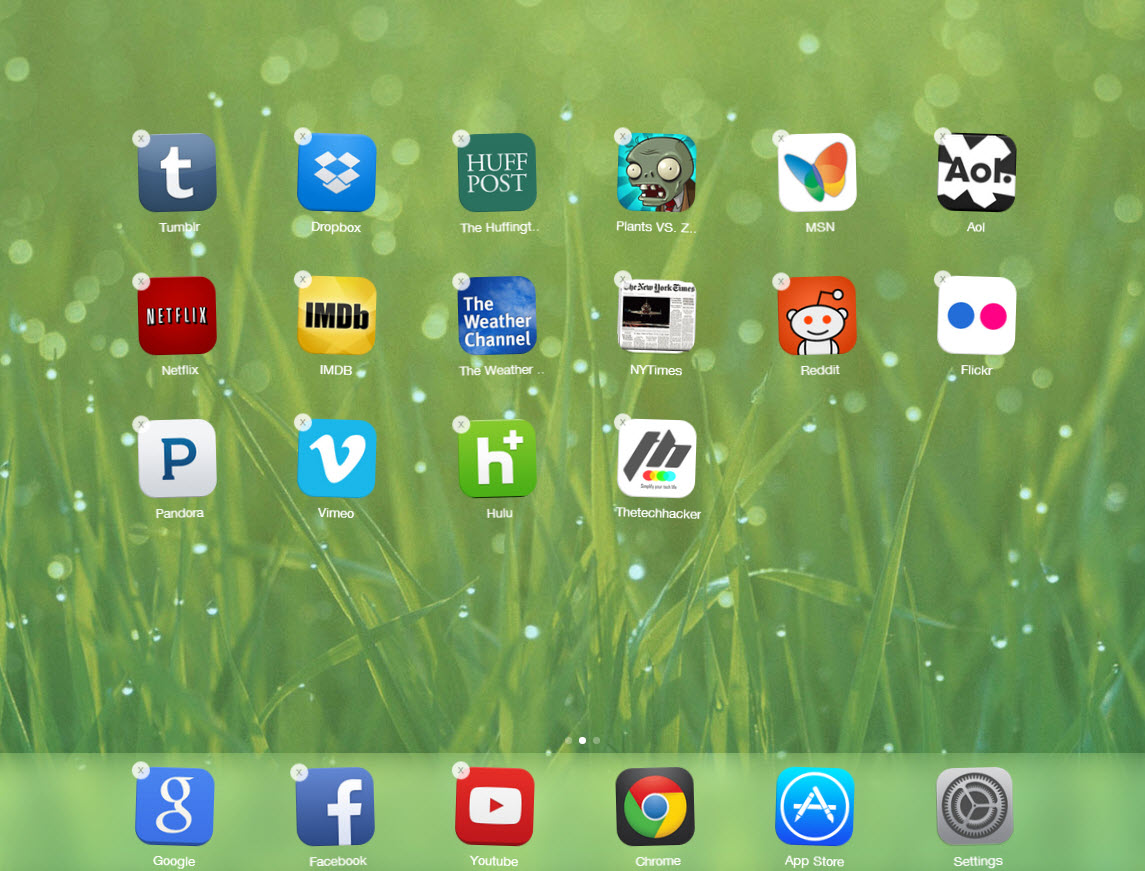 If you want remove any unwanted app just hold the left mouse click on the app icon, like same way in iOS the app icons shake and X mark appears on top of the icon. Click on the X button to remove the app from home screen.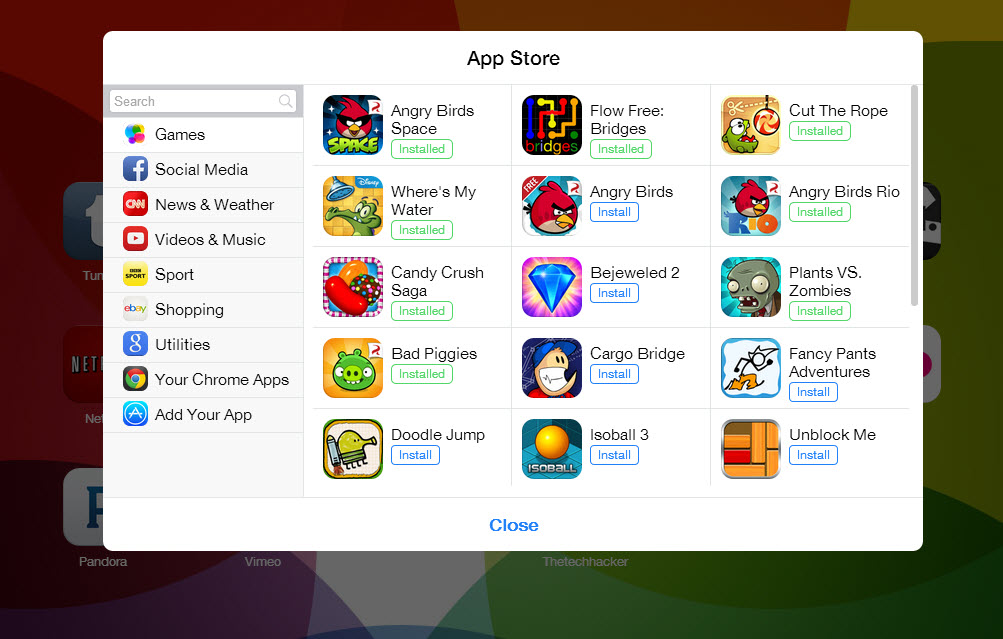 It has built in app store to easily add desired apps on your New Tab Page home screen.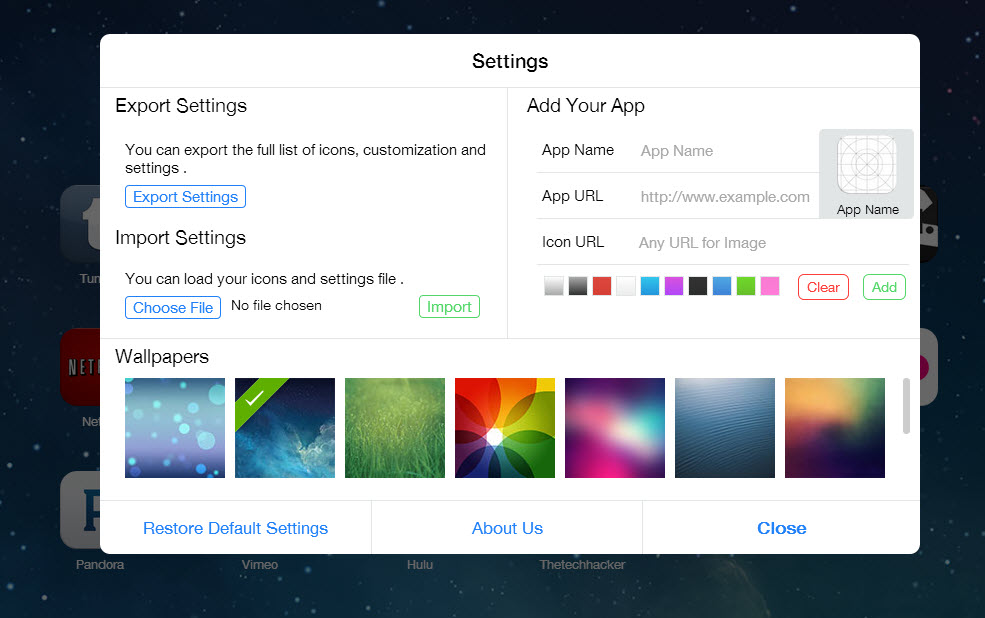 The settings panel has customization options like background change, Import and Export settings and app integration. Overall its is a very good extension to turn boring Google Chrome default new tab page into stylish iOS 7 styled interface.
Download iOS7 New Tab Page Extension.