How many of you are still using books? May be in India and some developing countries might use but everyone in developed countries won't use books everything goes with PDFs or E-books. So here we thetechhacker team is ready to give a review on Investintech Able2Extract professional 9.
Must read: Able2Extract Professional 8 Is A Decent PDF Converter For Windows, Mac And Linux
Able2Extract PDF Converter 9 Review
What is Able2Extract Professional 9
Able2Extract is a software by Investintech which is created to create, edit, convert any type of text or media based file to PDF and many more formats. It supports almost all popular formats like MS Word, Excel, PowerPoint, Publisher, Image, OpenOffice, HTML and even AutoCAD.
On what 9th version concentrated on?
In every version that comes with any software comes with a new feature or developing any existing features. Similarly Able2Extract Pro 9 concentrated on taking complete control over PDF creation.
You can create PDF from any format .For example you have a text file that should be converted to PDF. You can do it. Similarly you can do with any formats like text, jpeg, word, power point, excel, many more formats. You can also covert the existing PDFs or any other files to other formats like HTML, word, excel, open office, CAD based design, image, publisher. The version 9 also includes security enhancements like PDF security option.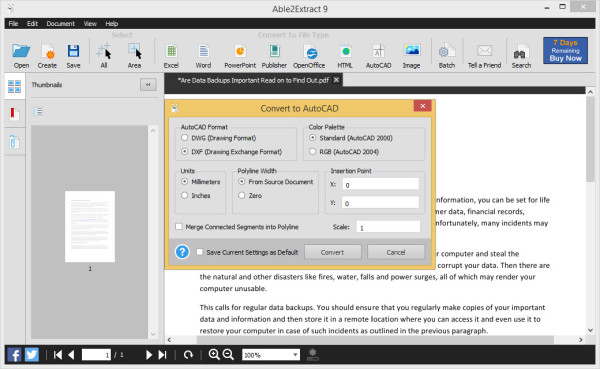 The great feature we love the most is to converting to CAD design.
System Requirements:
Processor:

The processor has to be x86 architecture

Memory:

512+ MB of free memory available for the software

Disk space:

Windows: 150MB
Mac, Linux: 250MB

Monitor:

1366 (Width) x768 (Height) screen resolution
Rendering is very fast when compared to other softwares. It coverted 305 pages of PDF file to word within 300 seconds and that was pretty fast.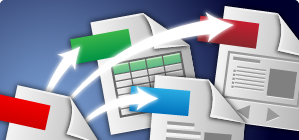 Usage
Usage is very simple. You need not to be a computer geek or something to operate this thing.
Drag and drop the document you want to convert.
Select the page you want to export or covert. If you want whole document then you can select all (ctrl+A).
You have to select the output option and then you have to specify the output path.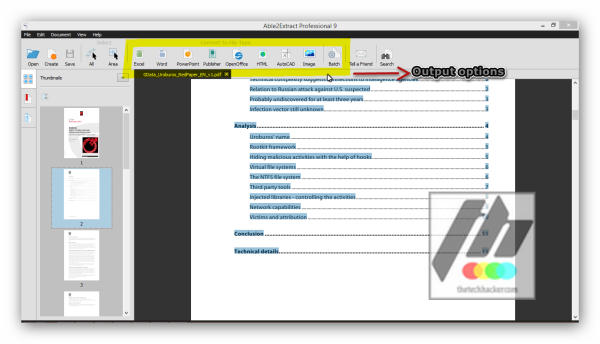 Some other features
Able2extract has built in OCR, Optical Character recognition. Which helps this software to convert image files to other formats. This is a basic one but if you want professionalized OCR then you have same product with OCR. You have to go with it.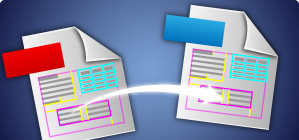 Verdict
This tool is really awesome to create, convert PDFs and to edit them. For professionals this have good rendering speed and for another people like cons this is very helpful. If you are new to Able2Extract we definitely recommend to buy, but if you are existing user of Able2Extract version 8 we would not recommend you to upgrade to the Version 9.
Download Able2Extract PDF Converter 9.